Pep Guardiola says additional time ahead of this weekend's clash with Everton will help preparation after the international break.
Sunday's fixture against the Toffees means at least an extra day of recovery for the majority of players who were away over the past fortnight, but added he never has an issue with the schedule.
"We are used to playing with one less day before," said Pep.
"This is an exception. We didn't complain before. And we won't now.
"If the broadcaster wants us to play Sunday, we play Sunday. Other times we have played Saturday 12:30."
CITY MAGAZINE: DECEMBER ISSUE NOW AVAILABLE
With the latest international break again costing his crucial first-team players, the City boss says it as a concern that injuries continue to happen when on duty with the national teams.
With Phil Foden and Jack Grealish both nursing knocks and Kevin De Bruyne testing positive for COVID-19 and undergoing a period of self-isolation.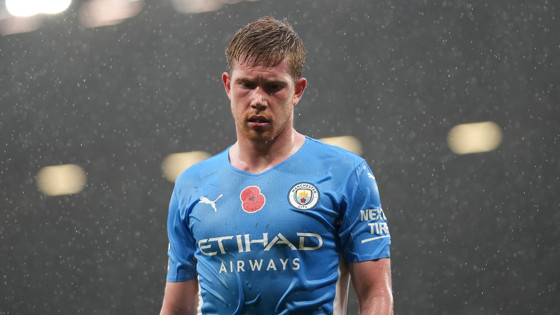 "I am concerned because we are unlucky, we always have problems when players come back from international break," he said.
"This is not an exception. All the time we give them fit,- but they can come back not fit. It can happen."
When asked if his team can now focus on the title race without further international breaks, Pep said:  "We have finished the first quarter of the season – and have many games ahead of us.
"In general we made good performances, but we dropped points at home when we were not at our normal level.
"Now, until January, there is no international break and hopefully we can get a point and qualify for the Champions League and fight for the title at the end of the season. 
"I would not say the previous seasons when we were champions or close to the top, the race was as difficult as it is now."