Riyad Mahrez believes every single one of his teammates made a crucial contribution to our 2-0 victory over Paris Saint-Germain.
The Algerian's brace earned City a deserved win at the Etihad Stadium, booking our place in a maiden Champions League final in the process.
Despite our seemingly comfortable 4-1 aggregate victory, Pep Guardiola's men had to dig in, work hard and each contribute to a stellar defensive display.
And Mahrez insisted that it was this collective quality which helped see them through to the Istanbul showpiece at the end of the month.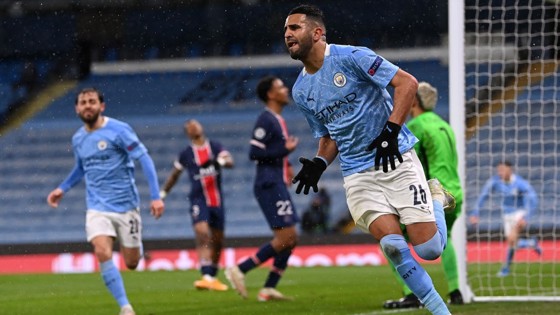 "When you play a semi-final of the Champions League you have to be solid, everyone has to contribute defensively and that's what we did," he declared.
"We were very solid today, didn't concede much and that's why we're in the final."
Because of our 2-1 first leg lead, City knew that PSG would have to commit bodies forward in search of a route back into the tie.
With this in mind, it comes as no surprise that both our our goals under the Etihad Lights were the conclusion of two devastating counter attacks executed with ruthless efficiency.
But what might have raised a few eyebrows was Ederson's searching ball from inside his own box to Oleksandr Zinchenko which provided the spark for our opening goal.
Mahrez, however, wasn't surprised in the slightest by our goalkeeper's attacking contribution, insisting it is something that is often practiced on the training ground.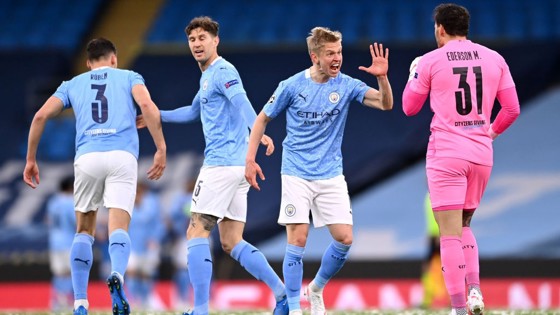 He joked: "Of course, we know he's capable of putting the ball to the other goal!
"It's something we work on all the time and today it worked good.
"I don't think it was the game plan but they had to come at us, maybe sometimes we were a bit deeper and when they lost the ball we were good on the counter as well.
"That's what the two goals was and we were happy."