Managers, players, family, and friends all pay tribute to City and PFA Player of the Year Kevin De Bruyne in CityTV's Made in Belgium documentary.
More than 18 months in the making, the latest in the Club's 'Made In…' series traces De Bruyne's start as a junior talent through to the present day through the eyes of those who know him best.
Here's a selection of quotes featured in the documentary…
Real Madrid and Belgium team-mate Eden Hazard said: "The first time I saw him, I knew this guy was gonna be one of the best players in the world because of his touch and his vision - and that's where he is now.
"It is hard to find players like him, He is special. You can work on the dribbling, passing, or shooting, but not on the vision - you either have it or you don't - and Kevin has it.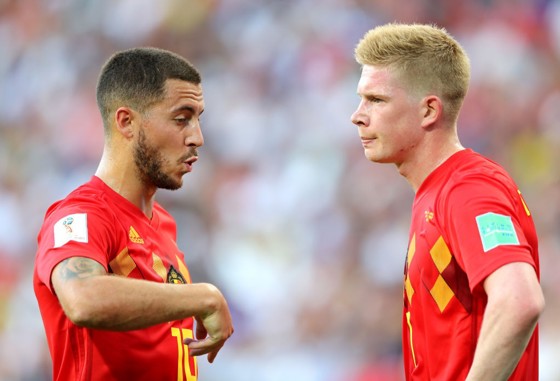 "I just go where he tells me when we play for Belgium because I know he can see things I can't. I just move into the space and he will play the ball into your feet.
"You can see that before he even makes a pass, he is thinking about what he is going to do next. It is so good he is working with Pep Guardiola. I think he can make Kevin even better.
SUBSCRIBE TO CITY+ NOW AND WATCH EXCLUSIVE CONTENT
"The whole of Belgium loves him as a player and a person."
Belgium national team boss Roberto Martinez added: "Kevin is the modern play-maker. He is the perfect package. He is a perfectionist and only winning is OK for him."
Of course, former City and Red Devils' skipper Vincent Kompany is featured throughout the documentary and he was happy to share his thoughts on KDB.
"If you break down the nice boy kind of facade - there is a winner in there," says Kompany.
"I've known some bad losers in my time but he's one of the big ones! He has an edge in everything you he does and he's not frightened to get physical during games.
"Before he came to City I was talking with him quite a lot and telling him about the club and obviously, I put my best sales hat on.
"He rejected a lot of clubs to sign for City and I just thought, 'Ok, here we go.'"
Current team-mate Ilkay Gundogan, who witnessed Kevin's meteoric rise in the Bundesliga with Werder Bremen and later Wolfsburg, said: "He is just a good guy who doesn't act as if he's important even though he is so important for us."
Former Porto, Chelsea and Spurs manager Andre Villas-Boas spotted Kevin's promise in a European clash with RC Genk and was delighted when he briefly joined him at Stamford Bridge, adding: "He was always very technically gifted, even from a young age. One of the best midfielders in the world - totally complete."
Former City boss Mark Hughes spoke after watching De Bruyne dismantle his Stoke side, saying: "He's the best player in the Premier League by a country mile, given the way he can affect games."
We'll leave the final quotes to our Chairman and manager…
"This a player who has become a leader both on and off the pitch," said City Chairman Khaldoon Al Mubarak.
"He has raised the standard and when you have a player like Kevin, he raises the standard of everyone around him.
"It's been an absolute delight to see Kevin come here and grow both as a player and a person. He is a world class player."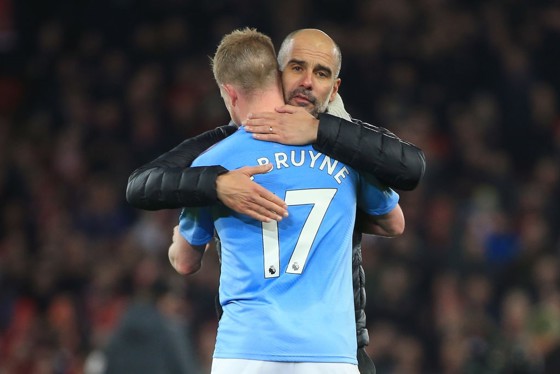 Finally, Pep Guardiola said: "He is a really, really good player – a masterclass of a player.
"He has something in him - he can run and the vision that he has - right now, in his position, he is the best in the world.
"He must be, one of the best players I ever trained in my life."
Watch Made in Belgium now – and if you've not subscribed to CITY+, now's the time!