Leroy Sane departs with some impressive stats as he leaves City for Bayern Munich.
The German left winger proved a huge hit with City fans with his exciting mix of speed and skill.
He regularly featured in the Premier League's top assists list during most of his time with the Club and would no doubt have added many more had it not been for the knee injury sustained against Liverpool last August, ruling him out for 10 months.
Here are some of the stats from Sane's stay with City.
135 appearances
Undoubtedly, Sane's most productive campaigns were during 2017/18 and 2018/19.
In 2017/18, he played 49 times and last season, a further 47. His first campaign in 2016/17, saw Leroy make 37 appearances. Of course, he played just twice in 2019/20 bringing his total to 135.
39 goals
Sane was a constant goal threat, whether cutting in from the left, arriving in the six-yard box or from free-kicks.
He averaged around one goal every four matches and managed more against Liverpool – four – than any other club.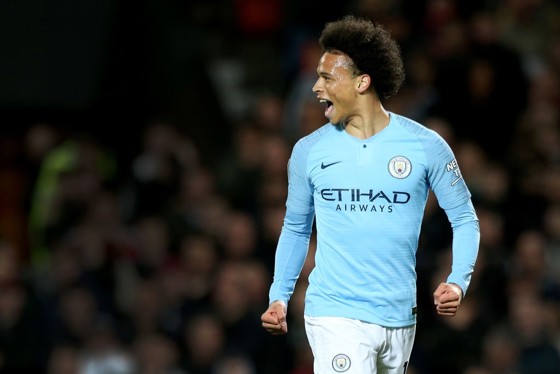 96 seconds
Leroy's fastest goal for City came against Fulham in September 2018 as the champions recorded a 3-0 win – Sane struck just one minute and 36 seconds into the game.
7 woodwork strikes
Leroy was a coat of paint away from adding another seven goals to his tally after striking either the post or crossbar seven times during Premier League matches.
45 assists
Sane was a master goal creator, assisting exactly one goal every three games – quite a return.
His most productive campaign was in 2017/18, when he made 19 goals for his team-mates, though he wasn't far off repeating that feat in 2018/19 when he created another 18 assists for the team.
7 trophies won
Leroy's medal collection improved significantly between 2017 and 2019 during which time he added seven winners' medals.
Two Premier League titles, two Carabao Cup triumphs, one FA Cup win and two FA Community Shield victories is an impressive return.
Had he been fit this season, he could have added even more to his collection.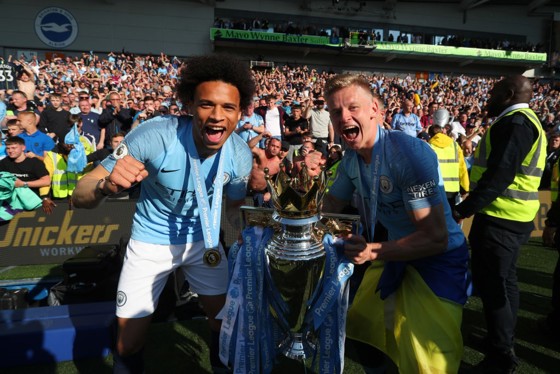 21 Champions League appearances
The mark of a quality is often the stats in the best competitions, and Sane's Champions League numbers make for impressive reading.
Of the 21 games he played for City in the competition, he scored six times and made eight goals for team-mates – that works out close to an average that, every three games, he would have provided at least one goal and one assist.
66.17 minutes
Leroy's 135 appearances equates to 8,933 minutes on the pitch for City – an average of just over 66 minutes per game.
243 crosses
The German winger provided 243 crosses during his 90 Premier League appearances for City at an average of 2.7 per game – he also made an additional 31 big chances for team-mates that weren't converted.
148 shots
Sane had 148 shots during Premier League games, 58 of which were on target, equating to an accuracy of 39%.
19 international caps
Sane won 19 full caps for Germany while he was a City player, scoring five goals. He has 21 caps in total for the national team.
42 years
Sane was voted the PFA Young Player of the Year in 2017/18 – the first time a City player had won the prize since Peter Barnes in 1975/76.
City+: https://www.mancity.com/citytv/city-plus