Kyle Walker paid tribute to the City supporters, Owners and Pep Guardiola after a 2-0 victory over Paris Saint-Germain booked our place in a maiden Champions League final.
Two goals from Riyad Mahrez were just rewards for a relentless and disciplined performance from City, who put our bodies on the line for the entire 90 minutes to thwart last season's finalists.
And what is already a week to savour could become even more special with a third Premier League title in four years up for grabs if we can overcome Chelsea on Saturday evening.
While Walker is hopeful that City can cap off a memorable seven days with another piece of silverware, he admitted that reaching the Champions League final is a truly special moment for all involved with the club.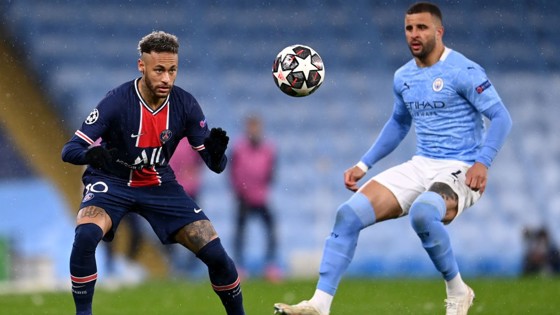 "The Premier League, I can assure you, is 38 tough games, to win that is a real achievement, but this is the icing on the cake," he beamed.
"To get this club finally into the Champions League final, we don't just owe it to these brilliant fans, but we also owe it to the owners and the gaffer as well.
"A boy from Sheffield, it's what you dream about.
"It was what I was dreaming about when we got the victory over there (in the first leg), it's a dream come true and I'm buzzing."
While Mahrez will rightfully take the plaudits for his crucial goalscoring contribution in both legs against the French champions, City were at their imperious defensive best under the Etihad lights, working tirelessly to blunt one of the most lethal attacks in world football.
Pep Guardiola's men generally nullified PSG's offensive threat, but Ruben Dias, Oleksandr Zinchenko and John Stones in particular also had to be on hand to make dramatic, last-ditch tackles to preserve the clean sheet.
Our rearguard seemed to relish the challenge, celebrating each block as if we had scored at the other end, but Walker insists this kind of mentality is part and parcel of a top-level defence.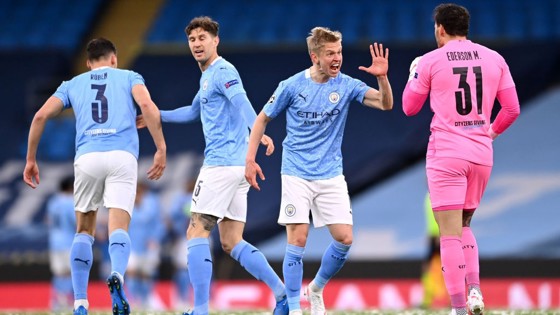 "Obviously against top quality players, we needed to put in a shift.
"John, Ruben and Oleks, made some important blocks at crucial times and I thought we controlled the game well considering the amount of talent they've got up front.
"It's a team game, we all go and celebrate a goal, we're high-fiving when we score goals but for us as defenders the main thing is keeping clean sheets.
"This season we've done tremendously well in doing that and really sharpened up on our defensive duties but blocking a shot is just like scoring a goal for me."
CITY+ | WATCH FULL-MATCH REPLAYS OF EVERY CITY GAME
After bowing out of the Champions League quarter-finals in heartbreaking fashion in each of the previous three seasons, reaching the final this time around carries with it an extra weight of significance.
Reaching the last four for only the second time in our history exorcised some of those demons, but Pep Guardiola's men were keen to send out a message to the rest of Europe, with our sights firmly set on reaching the Istanbul showpiece.
And Walker believes that our strong first leg showing set this season's push for Champions League glory apart from our preceding campaigns.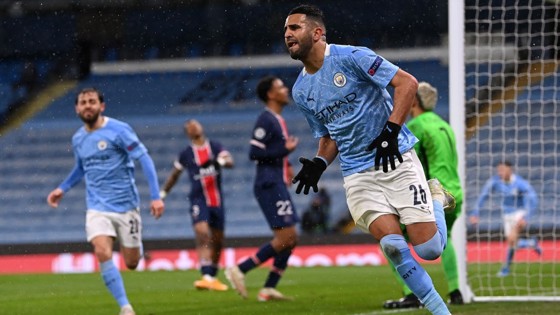 Asked about what made this year's quest for European glory unique, he declared: "It's putting the pressure on ourselves, we went back to Anfield (in 2018) and we threw it away in the first leg.
"The second year we go to Tottenham (2019) and we probably lost it in the first leg, coming back here we concede two quick goals and it's game on and we're chasing the game.
"Last year it was just one leg and a proper cup game, anything can happen in those sorts of games.
"(But) to finally go over there and get the victory, and then come here and beat them 2-0 and keep a clean sheet, which I'm more than happy about, it's full credit to the squad."