Kevin De Bruyne says he and his teammates are relishing the prospect of facing Chelsea in Saturday's Premier League showdown.
It's a battle between the Premier League's top two at the Etihad Stadium, with a victory for City extending our lead at the summit to 13 points.
However, Chelsea will offer a stern test of our credentials as they aim to extend their unbeaten run in all competitions to 12 matches.
Everything points towards a thrilling clash, and De Bruyne says he and his teammates are looking forward to the contest.
He said: "It is exciting. I think you always want to play in the biggest games.
"We had so many battles over the years where we have won and they have won a couple of games in the Premier League and Champions League.
"You always want to be on top and that is what we want to do tomorrow.
"It is a big game. They have been playing really well lately. I saw the Liverpool game (2-2 Premier League draw) and a little bit of the first Tottenham game (2-0 Carabao Cup win), so they have been in a good rhythm.
"I expect them to give us a big test."
Should Guardiola's men get the better of Chelsea, then City will extend our winning run to 12 league matches, just six off the Premier League record that we set between August and December 2017.
Asked to explain what he believes is behind that phenomenal form, De Bruyne said City managed to hit our stride as a collective at a crucial period in the season.
"Most of the years lately we have come back a little bit delayed because of the Champions League, the COVID issue and this year after the Euros there was a lot of people missing," he reflected.
"I think in the beginning of the year we were running a little bit behind where we need to be.
CITY+ | SUBSCRIBE TO ACCESS EXCLUSIVE CONTENT
"(But) Coming back from the November international break is a moment where you come into your rhythm a little bit with the team and you don't have to move all of the time to national teams.
"It is maybe a period that suits us as a team and maybe the amount of games helps us also because it evens it out. But there can be multiple reasons.
"After the international break we started to win the games and obviously the schedule in December there are a lot of games that follow each other.
"We managed to win them all, so we are in a good run and have a little bit of a gap, but we want to try and maintain that."
De Bruyne will put friendships aside in Saturday's 12:30 kick-off when he lines up against international teammate Romelu Lukaku.
The Belgian forward returned to Stamford Bridge this summer and De Bruyne says he and his teammates are braced to nullify his threats at the Etihad Stadium.
More generally, the City midfielder has also assessed the strengths of Thomas Tuchel's side ahead of our Premier League clash.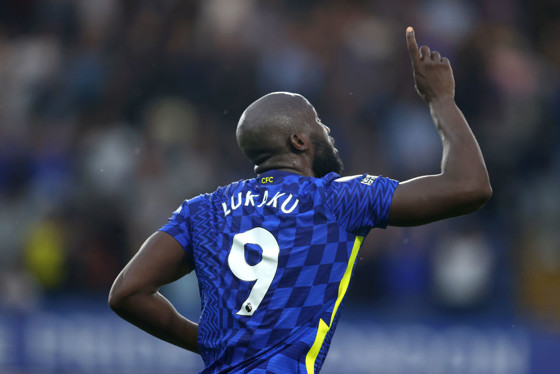 He said: "(Lukaku) is a massive threat. I have known Rom since I was 15 or 16 years-old and he has always been a good friend of mine.
"He scores a lot of goals, he is very dangerous, so I know we are going to have a handful with him.
"Hopefully we can keep him quiet for this game, then after he can play as good as he wants!
"(Thomas Tuchel) has done great. He came in when Chelsea was struggling a little bit, but he made the team very solid, he found a system that works for them and that worked before with (Antonio) Conte also.
"It is very hard to break them down and offensively they are very strong, they have a lot of great attacking options. It always makes a big test for us to beat them."
Pep Guardiola's Premier League leaders host Chelsea on Saturday 15 January and you won't miss a beat on mancity.com and the official Man City app.
Minute-by-minute text updates get under way in our Matchday Centre at 10:30 (UK), whilst our Matchday Live show starts one hour before kick-off.
Presenter Natalie Pike will be joined in the studio by Shaun Goater and David James, who will be providing the usual mix of analysis and entertainment before the game begins.
Our guests will also be answering fans' questions throughout the show and you can get involved by sending a WhatsApp to +447537186538.
They'll reconvene at half-time and to share their thoughts on the opening 45-minutes and again after the full-time whistle for an in-depth debrief, which will include reaction from Pep Guardiola and a player.
During the game, you can enjoy live audio commentary in the Matchday Centre, as Alistair Mann and Andy Morrison guide you through the 90-minutes.
And, once the final whistle sounds, the app is the best place to relive all the action.
Highlights of the game will be made available for free at 17:45 and CITY+ subscribers can watch a full 90-minute replay of the game at midnight.
The best way to follow Manchester City is by downloading the official app!
Download on your mobile phone or tablet via the Apple's App Store or Google Play Store, or, if you already have the app, then simply visit the stores and update.
Don't forget to turn push notifications on, that way you'll get reminders of everything as the day unfolds.