Kalvin Phillips says he is thrilled to be a Manchester City player after joining the club from Leeds United.
The England midfielder has penned a six-year deal and will bolster Pep Guardiola's midfield following the departure of captain Fernandinho.
The combative 26-year-old is looking forward to joining up with his new team-mates, many of whom he already knows well from the national team, and being a part of a team who will challenge for major trophies in the seasons ahead.
"Yeah, obviously it's a good feeling," said Phillips.
"We finally got everything sorted and I'm officially a Manchester City player, which I'm very happy about."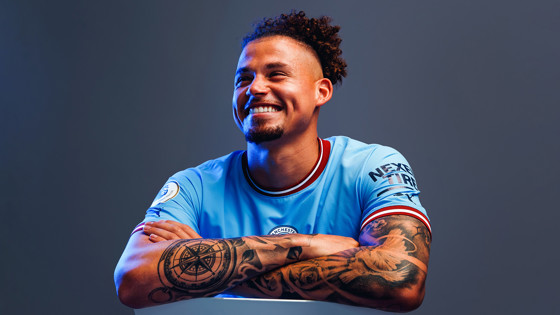 England's player of the year for 2020/21, Phillips has won 23 caps for his country to date.
He also made 234 appearances for Leeds, the club he supported as a boy and joined aged 12.
After helping Leeds retain their Premier League status, Phillips admits he felt the time was right for a new challenge in order to improve as a player and enjoy new experiences.
GET YOUR KALVIN PHILLIPS SHIRT
Asked if this felt like the right move at this stage of his career, Phillips said: "Yeah, definitely. I think over the past few years at Leeds I've done really well.
"Obviously, I got into the England squad as well and done really well there and I'm very appreciative of what I've done at Leeds and everyone I've been around.
"I just want to test myself on the next step with players who have an unbelievable work ethic and an unbelievable manager as well.
"The quality of the players City have got, the way that they play and the way that they pass the ball around is an unbelievable style of play.
"It's something I've always been attracted to."
Phillips vividly recalls the first time he played against City and admits to being a little star-struck after the 1-1 draw at Elland Road in October 2020 – especially his first mering with Pep Guardiola!
"Yeah, it was a wet night at Elland Road," he smiled.
"We'd just drawn 1-1 against City. It was a big game, and I think it was the first game against City that I'd played.
"I went round shaking everybody's hands not really saying much because I was too speechless to say anything because they're all big stars and then Pep came over after the game as well and shook my hand.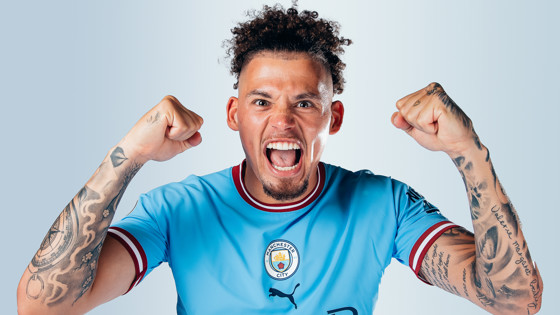 "I was just like 'cheers, thank you' and just smiling. It was an amazing moment but I'm here now and being managed by Pep was one of the things that I always aimed for.
"I think I'm going to learn a lot off not just Pep, but the whole team and even other players who are playing in my position.
"That's one of the main reasons why I joined here was to be coached by Pep and to have the influence of all the stars of the team and just integrate with them well, learn a lot of new things and excel my game even more than what it has done over the last four years."