Juanma Lillo believes new signing Jeremy Doku can improve City's already impressive attacking options, but needs time to settle at the Etihad Stadium.
The 21-year-old winger joined the Club from Stade Rennais earlier this week, and arrives with an exciting reputation having already become a regular for the Belgian national team.
Lillo, standing in for Pep Guardiola as the boss recovers from back surgery, believes Doku has the potential to take City's attacking to new heights as he adapts to the rigours of the Premier League.
However, he pointed out that his acquisition is an example of the team's evolution, rather than a revolution.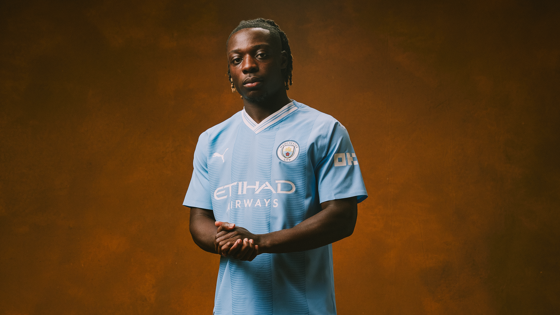 "That's one of the good things this team has. The idea is to bring players who are going to make the team better, not modify," our assistant coach explained in a pre-match press conference.
"The team is going to grow, and it will improve us.
"The team is at a good level. You've seen that he has specific qualities. He can definitely help."
Lillo admits he has been impressed with how Doku has come to terms with his new surroundings during his short time at City so far.
However, asked whether he would feature against Sheffield United, our assistant coach warned against placing too much responsibility on the winger at this stage.
He said: "Well, every time a new player arrives, we make that thinking that they will bring something, and they will help the team globally.
"[But] right now, it's not about him and placing responsibility on him.
"He's the last to arrive. When the last one arrives, they gather all the focus. He's apt, he's been playing in the French league, he's fine. He's good and doing well."
SHEFF UTD V CITY
You can follow all the build-up to the clash on the official Man City app with live updates starting at 12:00 (UK) on our Matchday Centre and that will continue until the game's completion, as well as all the best post-match reaction.
Our Matchday Live programme will begin just before the teams are announced at around 13:00 (UK).
This weekend's special guests Shaun Goater, Gareth Taylor and Keith Curle will join Natalie Pike in the studio to provide City-centric analysis before, during and after the match.
The guests will also answer viewer questions throughout the broadcast, with audience participation actively encouraged on the show.
To get in touch send a Whatsapp to: +447537186538.
During the game you can listen to live audio commentary from Alistair Mann and Andy Morrison while our text commentary continues.
On top of that, we'll have post-match reaction from the assistant manager and the players available shortly after the final whistle.
Short highlights will be available at 17:45 (UK), with extended highlights and the full-match replay, available on CITY+ and Recast, accessible from midnight.