Joao Cancelo says he is refreshed and raring to go as the new season draws ever closer.
With the campaign beginning against Liverpool in the FA Community Shield a week on Saturday, City will play one more pre-season clash before resuming the rivalry with Jurgen Klopp's men.
And Cancelo is aiming to start the season in the form that has made him one of the most coveted full-backs in world football.
"The truth is that I already missed football (over the summer)," said Joao.
"I cannot go long periods without playing football! I love playing football.
"It is the thing I like to do the most. For me, it is always good to come back, and even more if it is at this club, Manchester City, which has given me so many positive things.
"Obviously, now we have an extra responsibility because we must keep this title, which is the Premier League.
"In the last five years we have won four of them. I think the expectations are upon us. I think that is good for the responsibility that we must have."
One target the gifted Portuguese is aiming for in 2022/23 is to make it a hat-trick of appearances in the PFA Premier League Team of the Year.
Cancelo has been named in the prestigious XI in 2021 and 2022 and to win the acclaim of his fellow professionals means a lot to him.
And he reckons if he receives any awards this season, it will be because City have had another successful year.
"I try to improve myself every year," he said. "The last two years I was in the PFA Team of the Year. I want to keep that going.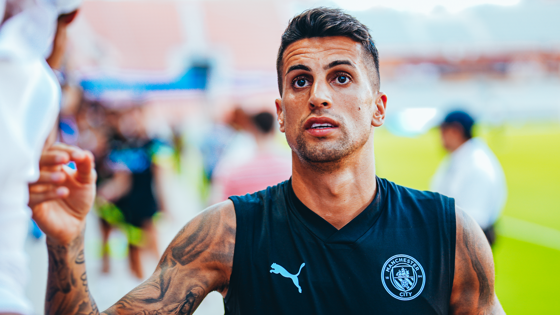 "I think that only with the help of my teammates, only if we win titles and if we have a good championship on a collective level, we have a better chance of being individually in the Team of the Year.
"That is why I think we must win titles collectively.
"The most important thing is the team. Only then the individual awards arrive."