Find out how you can follow our City stars as they represent their home nations across the international break.
The second international break of the season is already upon us, as attentions turn towards both qualification for the 2022 World Cup and the final stages of the UEFA Nations League.
As usual, there have been wholesale call-ups for Pep Guardiola's men, with 13 of our first team squad, spanning four different continents, all vying for a spot in Qatar next winter.
Of all the call-ups, the strongest representation comes from England, with Gareth Southgate giving the nod to five of our players in his Three Lions' squad.
Elsewhere, one of our City stars could also return to the Etihad with silverware in tow, as the European quartet of Spain, France Italy and Belgium battle it out in the second-ever Nations League final tournament.
Below you can find out all of the key information you need for the international break, including who is playing, when and in what competition…
UEFA Nations League
Spain: Aymeric Laporte, Rodri, Ferran Torres
Opponents: Italy, France (TBC), Belgium (TBC)
When: Italy: Wednesday 6 October (KO 19:45 BST) | Third Place Play-off (TBC): Sunday 10 October (KO 14:00 BST) | Final (TBC): Sunday 10 October (KO 19:45)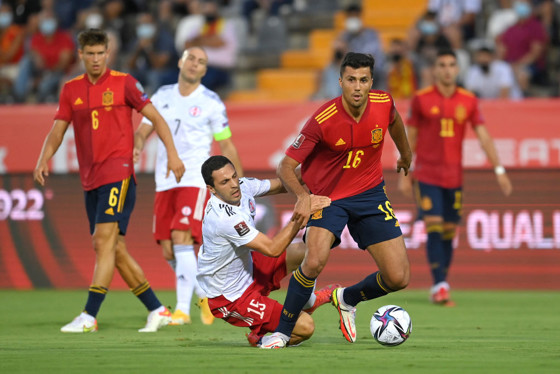 Belgium: Kevin De Bruyne
Opponents: France, Italy (TBC), Spain (TBC)
When: France: Thursday 7 October (KO 19:45) | Third Place Play-off (TBC): Sunday 10 October (KO 14:00) | Final (TBC): Sunday 10 October (KO 19:45)
World Cup Qualifying: Europe
England: John Stones, Kyle Walker, Phil Foden, Jack Grealish, Raheem Sterling
Opponents: Andorra (A), Hungary (H)
When: Andorra: Saturday 9 October (KO 19:45) | Hungary: Tuesday 12 October (KO 19:45)
Current position: 1st, Group I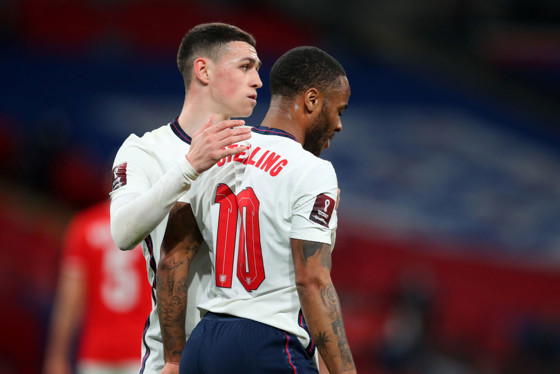 Holland: Nathan Ake
Opponents: Latvia (A), Gibraltar (H)
When: Latvia: Friday 8 October (KO 19:45) | Gibraltar: Monday 11 October (KO 19:45)
Current position: 1st, Group G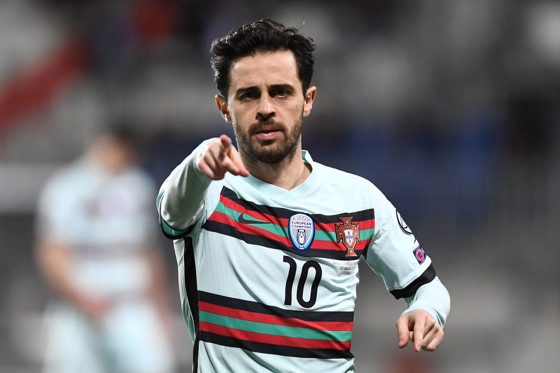 Portugal: Ruben Dias, Joao Cancelo, Bernardo Silva
Opponents: Qatar (Friendly), Luxembourg (H)
When: Qatar: Saturday 9 October (KO 20:15) | Luxembourg: Tuesday 12 October (KO 19:45)
Current position: 1st, Group A
World Cup Qualifying: Africa
Algeria: Riyad Mahrez
Opponent: Niger (x2)
When: Niger (H): Friday 8 October (KO 20:00) | Niger (A): Tuesday 12 October (KO 17:00)
Current Position: 1st, Group A (Second Round)
CITY+ | SUBSCRIBE TO ACCESS EXCLUSIVE CONTENT
World Cup Qualifying: South America
Brazil: Ederson, Gabriel Jesus
Opponents: Venezuela (A), Colombia (A)
When: Venezuela: Thursday 8 October (KO 00:30) | Colombia: Sunday 10 October (KO: 22:00)
Current Position: 1st in South American World Cup Qualifying Group
World Cup Qualifying: North/Central America
USA: Zack Steffen
Opponents: Jamaica (A), Panama (A)
When: Jamaica: Thursday 8 October (KO 00:30) | Panama: Saturday 10 October (KO 23:00)
Current Position: 3rd in Third Round of North/Central America Qualifying Group