Phil Foden reiterated his love for City after the club lifted the 2020-21 Premier League title at the Etihad Stadium following a 5-0 victory over Everton.
The Englishman netted expertly early in the second half after Kevin de Bruyne and Gabriel Jesus had City 2-0 up at the interval.

The departing Sergio Aguero came on as a substitute and scored a superb brace, providing a fairytale finish to his Premier League career with City.
Foden has now earned his third league winners medal at the age of 20 and has expressed his pride at playing for his boyhood club.

"I just feel really lucky," he admitted. "We have so many great players. I grew up dreaming to be in this team and it's just so special for me.

"I feel the love from the fans so I don't really feel the pressure, I play with a smile on my face and really enjoy it.

"It's crazy. Sometimes I just sit there and think about it [winning silverware]. We're going in the right direction and hopefully we will win more titles and be more successful."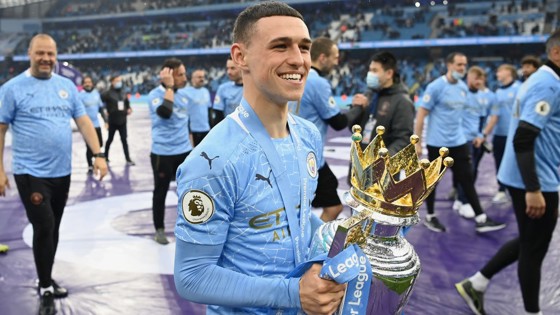 The youngster also heaped praise on Aguero, who enjoyed a stellar decade at the club and also revealed that he has learnt a lot whilst playing and training with the City legend.

"For me I was a ballboy once here watching him score goals, he's going to be sadly missed for the fans and the players.

"I wish him the best for his future career. He's a great professional, I look at him a lot and take a lot of advice from him. I want to keep improving.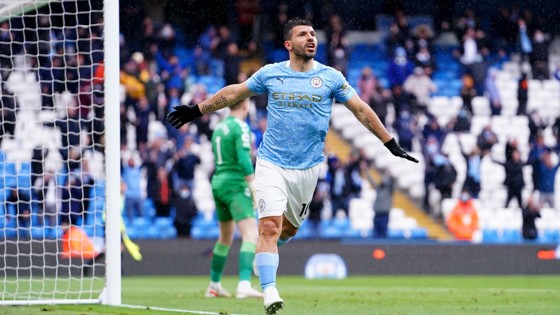 "I remember the first day I was like wow these guys are a joke! I just took a lot off them all, seeing how they train. I kept training hard and this year i think I've really come on strong.

"I've always grew up like this [humble]. I always want to improve and keep getting better. The manager has used me in a lot of different positions this year. I've done really well."
SHOP THE CHAMPIONS RANGE

Foden and his teammates could be celebrating again next weekend as City face Chelsea in the final of the UEFA Champions League and the playmaker revealed he is relishing the opportunity to be involved in such an occasion.

"It's going to be special. It shows how far the club has come and we want to finish off on a high. I'm looking forward for it."

The City man could also be representing England at next month's European Championships and spoke about his hunger to keep on playing games.
 
"There's no time to rest. I'm looking forward to it. I love to play football and I train every day.

"I don't feel tired. As a player you just want game after game."