In the second of our new series, 'First Impressions' we look at the first interview of some of our favourite players and managers of the past 20 years.
The interviews were first published in the now defunct 'City Magazine' (later ManC) and we continue with the arrival of one of football's most enigmatic characters… Kevin Keegan.
CITY+ | Free to watch until football returns
This was a big deal. Having just started as editor on the Club magazine in the summer of 2001, I was about to interview Kevin Keegan who had just been named as City's new manager. I couldn't mess this up. I waited three hours outside his office before being asked in…
Kevin Keegan shook my hand, settled behind his desk at the Carrington training complex and offered me a seat opposite. I sat down and turned my recorder on and glanced at my notes. I looked up and was about to ask my first question when it finally sunk in… Kevin Keegan, manager of Manchester City Football Club. It had a nice ring to it.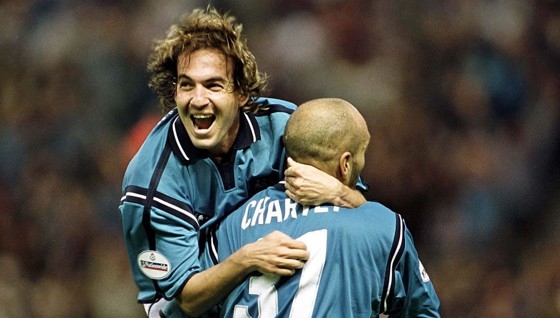 There was a genuine belief that this was the man who could bring exciting football back to Maine Road and it only took a minute or two in his presence to feel some of his enthusiasm rubbing off. Keegan's aura was almost tangible.
He looks tanned and relaxed from a recent holiday and more importantly, he looks very much at home. His office over-look's the gym and the training pitches. The smell of fresh paint (sky blue, of course) is everywhere at Carrington – the place belongs to City now after the recent move from Platt Lane and Keegan is keen to make sure everyone feels at home. It's still pre-season and there is much to be done, so, with that in mind, I begin…
I ask him how he feels about the task ahead. He looks into the mid-afternoon sunshine and smiles, contentedly.
"Well, we've had, what, ten days now and the attitude's been terrific," he begins. "I couldn't fault that at all. You'd be disappointed if it wasn't, because you have to think about when a new manager comes in, it's a clean piece of paper for everybody. The players who've played well need to continue to impress and the ones who feel they've been shoved out of it, for whatever reason – maybe the manager played a system that suit them or if they've been out injured or maybe they weren't Joe Royle's type of player – a million different things. That's all that's gone, so everybody thinks 'Wow, I've got a chance here' and they've all worked like they really want to be part of it and trained really well"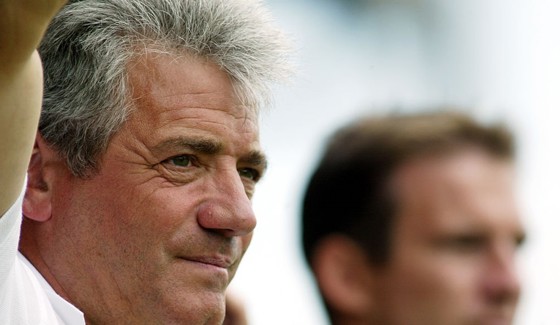 Keegan wasted no time in finding a respected leader on the pitch. The decision to bring Stuart Pearce to the club was wise and a shrewd move with the former Nottingham Forest and England skipper looking for one last challenge before hanging his boots up.
I ask if he is already having an influence on the squad.
"Definitely," Keegan smiles. "Everywhere you look. On the field, which is most important, he is a quality player with vast experience and you can tell he has the respect of the players. I felt we just needed a leader and this is something I've done at all my clubs. I've always tried to bring in someone who will help you manage the players, in other words, I can tell Stuart 'this is what we're thinking, go and see what the lads think about it'. He's formed a committee with Shaun Goater and Steve Howey and they're the three that can represent the rest. If the training's too hard or too easy or the travelling could be better, they can give me feedback."
I ask if any of the current squad have pleasantly surprised him – as well as whether he felt some had been under-achieving.
"Well I hope there are some that have under-achieved so far because it's my job and the coaching staff's job to find something more in every one of them," he said. "If you look at Danny Tiatto, who had a great season last year in what was a poor season; the challenge is still there for him to do it again and for the ones who've under-achieved last year, for whatever reason, to put that behind them. I'm sure all City fans would prefer us to be in the Premiership. I'd prefer to be looking at a fixture list that took us to places like Highbury and Old Trafford, but in reality it doesn't. It's a bit early to be picking people out but we've mixed the young lads in with the training and some of them have done really well and others have struggled a bit, but that's to be expected. The attitude has been great and though I don't want to single anyone out, Shaun Wright-Phillips and Terry Dunfield have been very impressive of the younger ones. That won't be a surprise to City fans because Shaun played a few times and Terry's played for sixty minutes in the first team."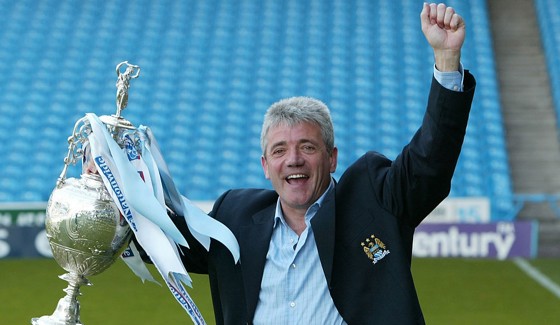 Keegan has built a career on making an impact almost from the word go. He did it at Liverpool, Hamburg, Southampton and Newcastle – so who inspired him? Where does that ability come from?
"Bill Shankly, my dad… you know, everyone motivates you if you're that type of person; you find something in everybody," he said.
"Even people that you don't particularly like that have got strength; players that you don't particularly get on with, but you learn something from them. Inspiration-wise, I would have to say Billy Wright – not through knowing him – but through seeing a small guy play centre-half because I was always told 'you're too small', so all the way along your life I think you have to keep finding inspiration. Bill Shankly was tremendous, though; he made you feel ten feet tall, even if you're only five feet seven."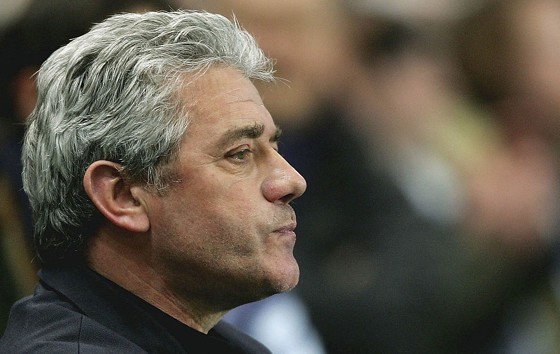 What happened next…
Kevin Keegan did indeed bring excitement and energy to City and his first campaign was an unforgettable roller-coaster ride of emotion, thrills and goals.
Keegan's City stormed the second tier playing with the sort of swagger and style City fans demanded. The addition of Eyal Berkovic and Ali Benarbia proved inspired and the title was secured with a 10-point advantage and 108 goals scored.
In his second campaign, City invested heavily in Nicolas Anelka, Sylvain Distin and also signed Peter Schmeichel on a free transfer and brought Marc Vivien Foe in on loan from Lyon.
It was the last season at Maine Road, and the highlight was a 3-1 win over United in the last Manchester derby in our old home as City ended a respectable ninth in the Premier League.
Keegan had also brought European football back to the Club for the first time in 24 years, with City winning a spot in the 2003/04 UEFA Cup courtesy of the Fair Play rankings. Europe, a new stadium and stellar names – we were, indeed walking in a Keegan wonderland.
But the magic had started to fade and the 2003/04 season was one of struggle, with City flirting with relegation for long periods, with only the occasional high here and there. By March 2005, Keegan felt he'd done all he could at City and after an insipid 1-0 home loss to Bolton, he quit his post, but he had taken the Club back to the top flight and consolidated promotion, given fans a glimpse of European competition and brought back a belief that in the near future, City could be a force again one day.
And everyone who remembers that first 2001/02 season under his tutelage will recall the electric-charged atmosphere at Maine Road that campaign and the breath-taking football City played – arguably the best the second tier had ever seen.