We go back to 2010 and Nigel de Jong's first City interview...
Nigel de Jong – a fantastic guy off the pitch and a fierce competitor on it – but there was much more to Nigel than met the eye. With this in mind, the focus of the interview was his background and how he became the person he was today. Fascinating stuff…
Born on the wrong side of the tracks? Not exactly. Nigel de Jong comes from a good family but grew up in a tough neighbourhood where standing up for yourself was not merely a conscious decision; it was a necessity in order to survive the streets.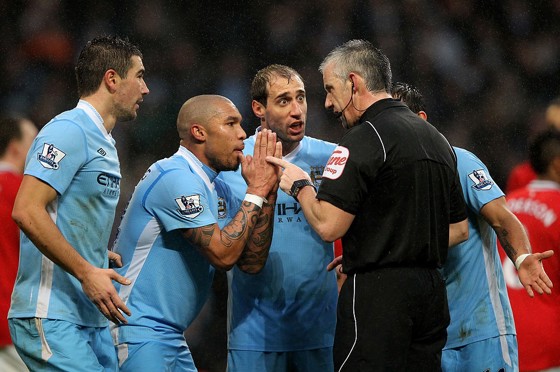 It may sound a bit dramatic, but that's how things were for Nigel as a kid. With his father, a professional footballer, splitting from his mother when he was very young, he quickly had to get used to being the man of the house – particularly as his mother's kidney condition meant continual use of a dialysis machine, rendering her virtually housebound.
It was a tough life and Nigel admits it made him focus on his family and responsibility. Further down the line it would inspire him to become a top footballer, a successful businessman and  at the heart of a team we all hope will one day soon will start to lift trophies.
"I was born on the west side of Amsterdam, it was not a typical part of Holland as such," he began. "There were a lot of different cultures there, with a lot of the Surinamese people, which is where my father is from. It's called Osdorp and yeah, it's a tough neighbourhood, but you don't see it when you go over there.
"I was always doing something, either playing football or basketball with my friends. I still have a couple of friends from there I see on a regular basis.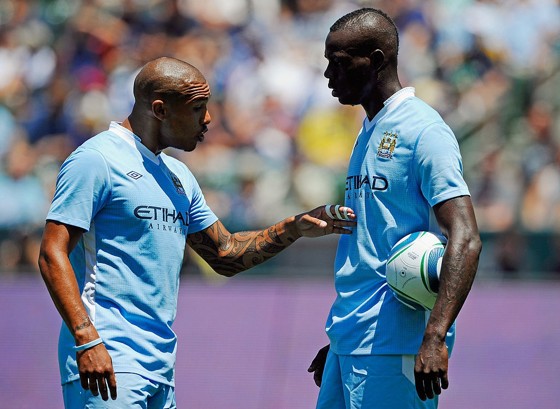 "My parents separated when I was four, so my mother, Marja, was the main figure in the house. I had a little sister, too, Asheema. My mum had a kidney disorder, so she couldn't work and we were living off benefits. My mum had to be at home, spending a lot of time on a dialysis machine, so things could have been better for all of us, but we got on with things."
For someone who has been mercilessly pummelled in the press of late (due to a tackle on Newcastle's Hatem Ben Arfa), Nigel's life and attitude to those he loves around him is deserving of far more respect.  In fact, if the majority of his critics were prepared to find out just a little more about the man, they would discover someone who sacrificed his younger years to care for his family and make sure they led comfortable lives in the future.
"I think all the stuff that was happening when I was young made me more determined to do better for my mum," he continued. "I had to become the man of the house because I was always taking care of my mother and baby sister. It made me realise at a young age that I had to toughen up, as I was taking on more responsibility than other kids of a similar age. The drive to succeed came from that."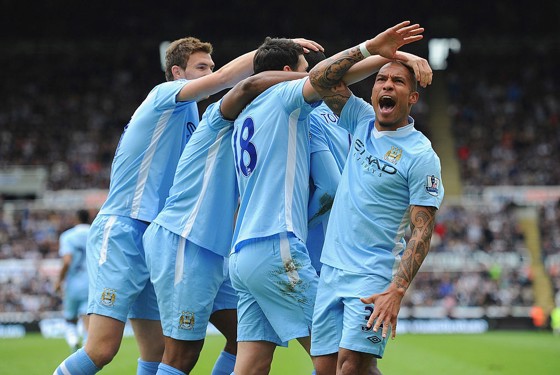 Football was in his blood, though, and though he saw his father occasionally, his influence was always there, in his genes and he began to develop into a talent from an early age, fuelled by his love of Amsterdam's connoisseurs of Total Football.
"Ajax have always been my team," he smiled. "My old man was playing for their rivals PSV, so I always watched them train as he played in the time of Romario and Ronald Koeman, so it was always nice to watch such great players train. I remember at a young age that I always wanted to play for Ajax. They had Patrick Kluivert, a young Clarence Seedorf and Edgar Davids, it was a great team. This was at the old Olympic Stadium.  I used to go the games with my mates and my uncle whenever I could."
Nigel's father, Jerry de Jong, was born in Suriname in 1964 and he enjoyed a 17-year playing career with several Dutch clubs, representing the Netherlands on three occasions.  He was just 19 when Nigel was born but his son remembers his playing career with clarity.
"My dad was a right-back and winger," he said. "He was really quick and played for the Dutch national side a couple of times. He was quite a good player, to be honest. He then went to play centre midfield when he didn't have the pace anymore.
"I saw him in the summertime, as he had his life as a footballer, and I was always at school. So that was the only quality time we could have together.
"My mother was the type of woman who if I got slapped on the street I had to go back and slap them back," he said. "I couldn't come back crying. I think that toughened me up. I was playing with the bigger kids as I had my gift to play football, and that toughened me up too.
CITYZENS AT HOME | Fun & educational activities to do at home
"I was always busy, either helping my family or playing sport; I did a lot of basketball and tennis. I was always doing something, but football was always my real passion. I was a right-winger at Ajax, but then the coach put me as a striker, where I scored a lot of goals believe it or not! When I was 12 or 13 I went back to midfield and have never left since. I think I put too much into the defending part these days, but maybe goals will come at some point.
"If you're on the streets so much, people are going to recognise you, and you gain respect for being good at something. I used to just pick up a ball, run round to my mate's house and then go around the streets getting people to come out and play football. People used to challenge us on the streets to games of five versus five, and we used to fight not to lose. They were good, happy times."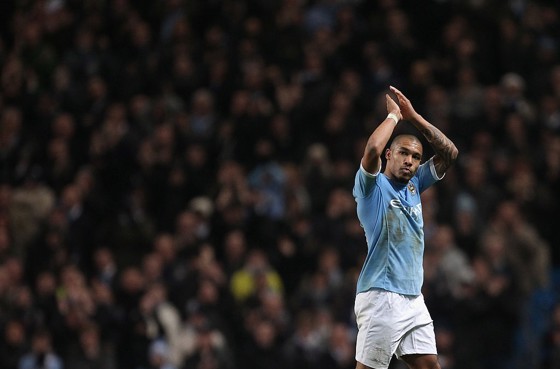 Though his days weren't spent wiling away around the centre of the city, he occasionally went into the heart of the Amsterdam with his friends or on an errand of some kind.
"It doesn't matter if you go to the city centre, or the suburbs, it is quite a mixed culture; everybody speaks English, and that's why tourists like to go to Amsterdam - for the multiculturalism," he explained.
"I was always used to that. When I was 12 or 13 years old, when you went out in the city, you just had to get used to it there being people from lots of different countries around you."
Nigel's early promise soon saw him picked up by his boyhood heroes...
He explained: "I was picked up by Ajax at six. There is a scouting network and you could go on a trial one a particular day and all the scouts would stand and watch.
"If you got picked, you'd then go through the various stages, and I kept getting through. In the end I was at the fourth trial stage and eventually I got a letter saying I was part of the Ajax Academy. That was a proud day. I can remember it as if it were yesterday."
As his football career began to take off, Nigel began thinking of other ways to secure his and his family's future – not satisfied with the prospect of a comfortable life as a professional footballer, he took the advice of a close family member and started to concoct various idea for a business. The seeds, he admits, were planted from an early age.
CITY+ | Free to Cityzens until football resumes
"I always liked to play with numbers and my granddad told me to make sure everything was always organised in my life," he said. "It was my future so I had to make sure that I could always be independent.
"I always wanted to do something if I had the money or the time for it and I wanted to do a self-service restaurant. My career took off and then I moved to Hamburg, but the idea of business was always there.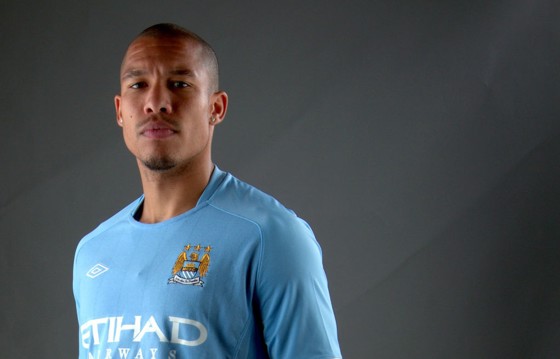 "Then I met a guy who was in the car trade and I gave him the assignment to service an old vintage car and rebuild it. In that ten months I saw what was lacking in the market in Germany, so we sat down to see if we could offer something that wasn't already offered in the country.
"We started from scratch with classic cars but decided that the market wasn't strong enough for that, so we expanded to luxury cars. We're now worldwide."
Not satisfied with finding ways of taking care of those he loves, Nigel has never forgotten his Amsterdam roots and the area he grew up in.
"I opened a football court in my old neighbourhood to make sure the kids still have somewhere to develop themselves," he smiled, almost embarrassed. "That Ajax team of Kluivert, Davids and others started out on the streets. I think that the main focus is to get boys back on the streets. It's difficult now with the PlayStations and Xbox's.
"I never had that as a kid. I only had a ball, but it's just the generation nowadays."
What happened next? De Jong was part of the backbone of the City side that lifted the FA Cup in 2011 and the Premier League crown in 2012 - it was his ball to Sergio Aguero that began the move resulting in the winning goal against QPR.
He made 137 appearances for City, scoring two goals before being surprisingly sold to AC Milan. A huge fan favourite, his three-and-a-half year stay with the Club left a lasting impression.