Few players could compare with the dramatic background likeable Serb Aleksandar Kolarov had endured as a child… in 2010, he gave his first revealing City interview.
Aleksandar Kolarov's home turf is Belgrade, one of central Europe's most historic cities, with the Danube winding its way through Serbia's capital, where the architecture and the views attract tourists by the coach-load. He and his pals played happily on the streets, impromptu daily games until dusk before graduating to more organised football if, as Kolarov and his brother Nikola did, they showed the talent that held the promise of a professional career. It would be the textbook, conventional "making of a footballer" story but for politics.
Politics sometimes touches young footballers in the UK with the loss of a local playing field to urban development, or cutbacks that close the local sports centre. For Aleksandar, it's different. He smiles, a wry smile: "I'm 25, and I have two wars."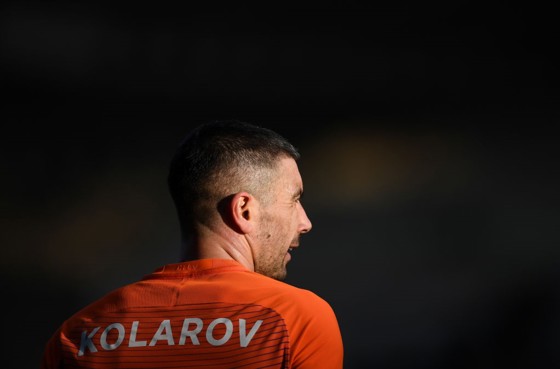 The first of those was the break-up of the old Yugoslavia, a bitter and horrific conflict that had been simmering since Tito died in 1980. Without his dictatorial iron grip to hold together nations forcibly joined, Yugoslavia unravelled bloodily at the seams in the early 90s so that today Serbia, Croatia, Bosnia and Slovenia are all separate countries. The conflict was enacted many, many miles from where Kolarov & Co kicked a ball.
CITY+ - Free to Cityzens until football resumes
SHOP: Our discounted Champions range!
But in the second of Aleksandar's wars, NATO bombers rained fire on Belgrade. They waged war on his city.
It was NATO's way of putting pressure on Slobodan Milosevic's troops to withdraw from Kosovo, where independence had been declared. So from March 24 to June 11 1999, Operation Allied Forces homed in on "strategic" targets such as factories, power plants and even bridges over the Danube. Inevitably, there were also civilian casualties.
Kolarov, at first reluctant to unlock the memories, says: "I was young, and there was war. When you are a kid, you just want to play football, but you can't play football because you have bombs in the city. I was young, 14, but I remember everything ... the bad stories.
"I don't like to talk about it - it was just a war, you know?" he says, his voice heavy with irony. "The first couple of days you have fear for something, then every day is the same, you know? There is bombing, life continues. Bombs fell near my house, the windows blew in. There was a military airport near my house, so that was a target. But nobody that I knew was hurt.
"People protested on the bridges, young people but older than me, when they started to bomb everything. They just said, well, if you die, you die. They bombed bridges, everything. There were concerts on the bridges. I didn't go, we played football, though not at the academy - the trainers didn't want to be responsible for what might happen.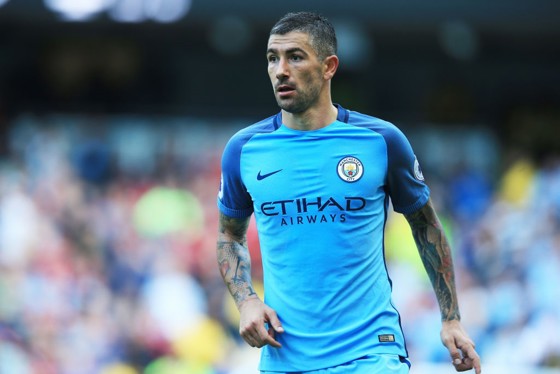 "It was three months - but I was young and we didn't have to go into school, so I was happy, you know? We still played football in the street! Those first two nights we stayed in, afraid of the bombs, but then nobody did that any more. People slept normally in their houses - if it's your destiny to die, you die ..."
He shrugs again and you remember that line from the Talking Heads' perceptive "Life During Wartime" - "This ain't no party, this ain't no disco, this ain't no fooling around ..."
Kolarov confirms: "I was only 14, but the people of 20, 21 who wanted a night out couldn't. You couldn't go to the cinema or the disco, because at nine o'clock you'd hear a sound, the alarm, the siren, when the planes with bombs were coming. And there was nothing you could do. You could hear the planes overhead; you could see where the bombs dropped. You almost get used to it; it was ... normal life. When you heard where they'd dropped the bombs, you'd go into your house and go to sleep. It wasn't hard to sleep after the first two days; you were so tired."
k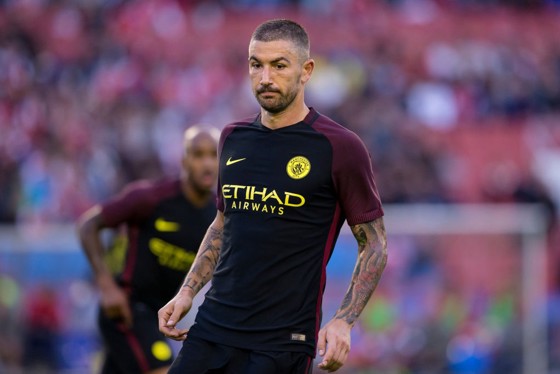 Kolarov is from Zemun, in the west of the city and a brisk stroll from any one of three bridges that straddle the Danube: "I was born in Belgrade but my family moved 20 kilometres away to a smaller place, Vojka, where my mother and father had work. I lived back in Belgrade from being ten, playing for Red Star. I stayed with my older brother Nikola and went to school in Belgrade."
He recalls: "I first started playing football when I was six years old. I used to play once or twice a week and then from being eight I went every day to training. Every day. We used to play in the streets and then go and play again on the pitch. When I was ten, I went to Red Star and started going every day to play seriously.
"In the street there would be 20, 25 ... and one ball! You know kids. We would put something down for goals, a sweater or something. When I was young, I played striker! When you are young, you want to be goalkeeper or striker, and I played striker. I did play in goal, but I was not so good. I wasn't tall for my age, just average. And you always want to score goals when you are young.
"I was at the Red Star Academy, and there were a lot of good players who are now playing in Italy, Spain, England ... If we'd go to school in the afternoon then I would play in the morning. Otherwise, if I'd go to school in the morning, I would play in the afternoon. Yes, you could get tired, but if you know what you want to do ... I was a child, and I loved to play football with my friends. You have energy for these things at that age. But when I started at Red Star I would be too tired to play again in the street. And I had to study for school. Like every child, I didn't like school too much, I liked to play football. But I was OK in school, normal.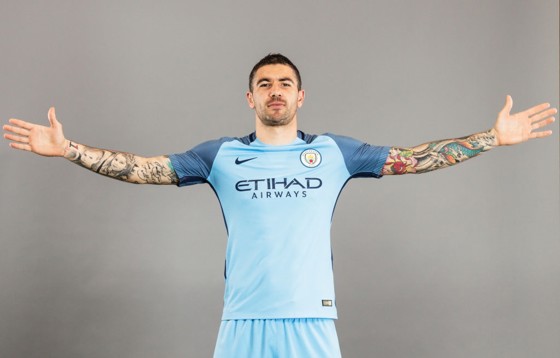 "I was eight years in the first ((junior) school and then four years in the second school. After this, nothing! I didn't go to college. I signed for a team in Serbia when I was 17, but not Red Star. I signed a professional contract for Cukaricki Stankom and started playing in the Serb championship. They were a small team in the second division, but we went up immediately to the Premier League. I went straight into the team. In the first 20 games I played five or six and then every game. I was full-back by then."
Belgrade has two major teams, Red Star and Partizan, and their rivalry in the so-called Eternal Derby has spilled over into hostilities in the recent past. Both clubs boast a huge, loyal following. Aleksandar, inevitably, supported Red Star as a boy. He admits: "When I was young I dreamed of playing for Red Star, and maybe I will play for them one day - when I am 35! I used to go to every game at home. I know all the songs. I would join in the singing at every game, but once I started playing professionally I couldn't go any more.
"Red Star and Partizan derbies were very, very exciting. Now it's hooligans, there are a lot of police in the stadium, but years ago it was just incredible to see the game between Red Star and Partizan. These problems exist in Italy and Spain and other countries as well, but they say we Serbs are the bad people. All those wars ..."
Brother Nikola, a central defender three years Aleksandar's senior, went on to play for two teams in Bosnia, Olimpic Sarajevo in the city that was infamously put under seige by Serb snipers at the height of the war, and Borac Banja Luka, another name that figures prominently in the history of that dark conflict.
Kolarov says: "From being seven or eight, I always wanted to play for my national team, and I worked very, very hard. Now, after ten years, I play for Manchester City and the national team. So it was worth it, all the hard work. From my generation there are a lot of Serb players in Italy, here in England ... in my country, if you were going to school, everything was study or maybe you don't find work. You had to study. With sports, it's easy to say but you can do a lot for your country. I think players who come from Serbia are very hungry to work, to do something, because every one of us has some story in their life."
His was certainly some coming of age. Aleksandar Kolarov's war will stay with him the rest of his days. But he insists: "I've never had nightmares; I don't think about it. It was just happening - you can't do anything about it at the time, you have to live with it. But some people in Serbia who lost parents or family members may have a problem. It's hard for them to forget."
What happened next? Kolarov stayed with City for seven years, playing just shy of 250 matches as well as 21 (mostly spectacular) goals. He moved to Roma in 2017 where he still remains and his fondness for City has not dwindled. A fierce competitor on the pitch, Aleks was a genuinely warm guy off it with a devilish sense of humour. He scored our first Champions League goal against Napoli and is now 34.
Original text written by Peter Ferguson.