Ferran Torres' goal of the season contender against Newcastle United was the talk of last night's We're Not Really Here show.
Former City favourite Kevin Horlock and Manchester City Women boss Gareth Taylor were among the guests for the clash on Tyneside and both were impressed by the goal and the superb display by Torres.
"Nobody knew, we just saw it flash in and once it was slowed down, what a finish!" said Horlock.
"He's got an eye for goal, that bit of quality and he's meant that. Sometimes it hits people but you can see in the motion, he's seen it, analysed it and got a good contact - unbelievable finish.
"To have the confidence to try it is something. To have that flair and genius about you, to try it so young is pleasing for City obviously.
"The Goat speaks very highly of Torres; he always mentions that he finishes like a centre forward.
"I was lucky enough to be at the Crystal Palace game and his finish was like a striker's - he's got a real eye for goal.
"The technical ability to first and foremost get into the positions, it was a great finish for the third one and second one he was Johnny on the spot.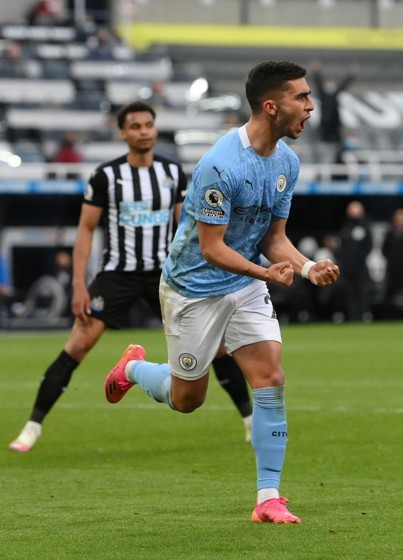 "Goal scorers probably get more joy from the tap-ins, but the other two were pretty special."
Gareth Taylor has seen plenty of wonderful efforts from his own players this season but was equally impressed by the Spaniard and particularly by his improvised flick.
"It was a stunning goal," he said.
PREMIER LEAGUE WINNERS | SHOP OUR CHAMPIONS RANGE
"It was amazing execution, he got the right amount of weight to lift it in, just a stunning goal. The execution was top class.
"Sometimes you have time for players to adapt to a new culture but he came in and hit the ground running.
"He's got a bright future, he's playing with top players, making an impression internationally and is a great signing and one that can be a part of this City team for years to come for sure.
"He's had a great night and for someone who is only 21 years-old to be producing these types of performances bodes well for the future.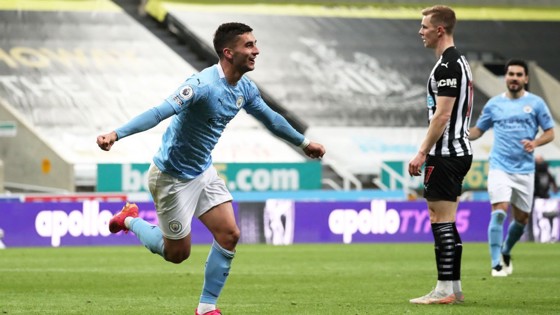 "He doesn't play week in week out but when he does, he tends to have a massive effect.
"To expect him to come in like he has done, it's a big expectation but he's done it.
"He's a young player nowhere near his prime, but he's in the right place with a top manager to fulfil his potential."