Pep Guardiola says his players are focused and ready for the trip to Goodison Park.
The City boss is looking for his side to return to winning ways after last weekend's defeat to Tottenham.
With the gap to Liverpool now down to just three points, Guardiola says the clash with Everton has taken on even greater importance.
"They (the players) are ready," said Pep. "It's so important for us, definitely.
CITY V SPORTING: GET YOUR TICKETS
"It is marvellous being here. We know it's a long road. We try to be ourselves every single game.
"Not just in the Premier League, in all competitions and it's nice to be there.
"We had two days off right after (the loss to Spurs).
"We didn't train straight after and then we trained really well, as usual.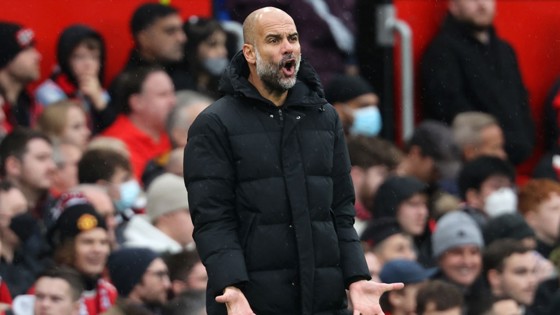 "We accept the game. I know how we performed when we dropped points against Southampton and here against Tottenham.
"When we defend the last action like we did, you don't deserve to win.
"I don't think we have to talk if we lose. The players know why we were not able to win.
"Maybe another day more advanced we will talk about that. Now we train well and focus on tomorrow."
The boss was asked whether City could once again embark on a long winning run after last weekend's loss.
When the champions lost to Crystal Palace last October, it sparked a run of 13 Premier League wins in 14 games and Pep says his players are capable of anything.
"In the past we were able to do it," he said.
"I never thought about that, I think tomorrow is Goodison Park against Everton with a new manager and they need points.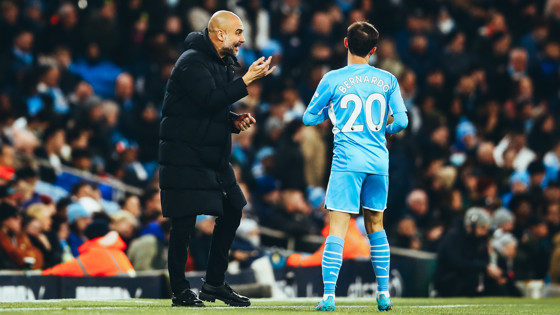 "We want to do a good game and try to win. We have to win a lot of games to be champions.
"I felt it before, I feel it now and I will feel it until the end of the season. We knew it before.
"That is the challenge, it's nice. After winning three Premier Leagues in the last four years, we are still there.
"We will drop points but we keep going. Until there is no possibility to be champions, we will fight. That's for sure. 
"People said we are a perfect team and I always said there are many things we can improve.
"We have to admit we played a team (Spurs) who defended really well; and had pace.
"Always we struggle against them. This season is not an exception. They are a really good team."