David James and Nedum Onuoha will be the special guests on Matchday Live ahead of our Premier League trip to Leicester City.
The former City duo will join presenter Natalie Pike in the studio from 14:00pm (UK), ahead of our clash with the Foxes at the King Power Stadium.
Between them, James and Onuoha amassed over 200 appearances for the Club and will have their say on Pep's current crop in the one-hour pre-match show, as well as at half-time and following the full-time whistle.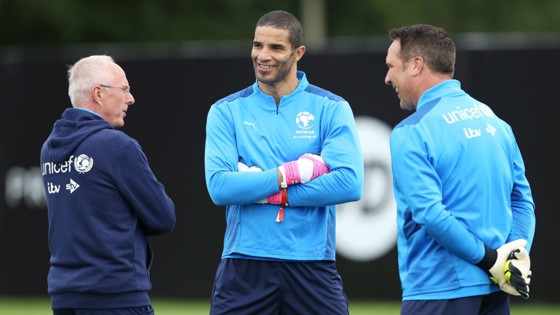 As well as previewing our showdown with Leicester, our special guests will be discussing their shared experiences of working with Sven-Goran Eriksson, with the Swede taking charge of James as England manager and of Onuoha during his memorable season at the Etihad Stadium.
The pair will also chat about the psychology behind penalties, with James boasting the most spot kick saves in Premier League history, as well as their shared time at City between 2004 and 2006, including a 3-1 Manchester derby victory in their final game together.
Fantasy Premier League is also on the agenda, with James and Onuoha taking a look at the Manchester City fan league and deciding who they expect to pick up the points against Leicester.
The team will reconvene at half-time for a quick debrief, before returning once again at the game's conclusion to assess our performance at the King Power Stadium.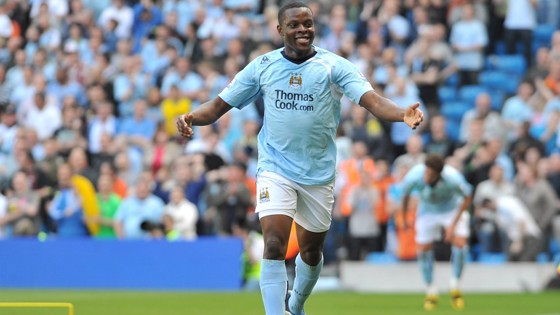 Time permitting, we'll also hear from City boss Pep Guardiola and one of the players, with James and Onuoha reacting to their post-match thoughts whilst also offering their own expert opinion.
CITY+ | SUBSCRIBE TO ACCESS EXCLUSIVE CONTENT
It's a jampacked show, and one that is guaranteed to offer a typical blend of expert, City-centric insight as well as plenty of laughs along the way.
Available on all digital platforms, Matchday Live makes for unmissable viewing for any supporter looking for their coverage to be steered towards City.