All you need to know about our game at Stamford Bridge...
Team News
Zack Steffen
will make his Premier League debut against Chelsea this afternoon.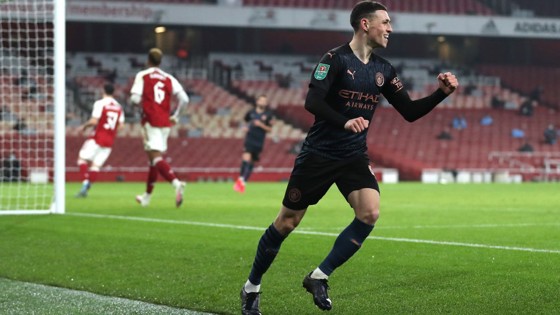 Ederson, Ferran Torres, Aymeric Laporte, and Nathan Ake are not in today's matchday squad, while Gabriel Jesus, Eric Garcia, and Kyle Walker are still self-isolating after testing positive for Coronavirus.
Today's bench includes teenagers Luke Mbete, Taylor Harwood-Bellis and Liam Delap.
TEAMS
City: Steffen, Cancelo, Zinchenko, Dias, Stones, Rodrigo, Gundogan, De Bruyne (c), Bernardo, Foden, Sterling
Subs: Carson, Aguero, Mendy, Fernandinho, Mahrez, Delap, Harwood-Bellis, Mbete
Chelsea: Mendy, Azpilicueta, Chilwell, Zouma, Thiago Silva, Kovacic, Kanté, Mount, Ziyech, Werner, Pulisic
Subs: Kepa, Rüdiger, Jorginho, Abraham, Giroud, Hudson-Odoi, Gilmour, Havertz, Emerson
WHEN AND WHERE?
City travel to Stamford Bridge to face Chelsea on 3 January, with a 4.30pm kick-off.
The game is available to watch live on Sky Sports for those in the UK, with live updates also being provided via our matchday centre here on mancity.com, as well as on our Twitter: @ManCity
OFFICIAL MANCHESTER CITY START PAGE
Get the Official Man City Start page for your Chrome browser. Add the extension to your browser, for the latest news and wallpapers in your desktop tab.
WE'RE NOT REALLY HERE
Nedum Onuoha and Joleon Lescott will be our guests for the game at Stamford Bridge. 
It begins at 15:30 (UK), one hour before we kick-off against Frank Lampard's side and is available to watch on all our digital platforms.
We're Not Really Here offers a City-focused perspective to your pre-match build-up, with our guests providing expert analysis and insight.
The show resumes at half-time for a brief summary of the opening 45 minutes and, five minutes after the final whistle, we'll be live for half an hour of post-match reaction.
Our guests will dissect the game and respond to the fans' Man of the Match poll, questions, and comments, whilst we will also hear a player's reaction and, time permitting, watch Guardiola's post-match press conference.
FORM GUIDE
City currently sit eighth in the Premier League table having missed out on the last round of Premier League fixtures due to the postponement of our trip to Everton.
Our 2-0 win over Newcastle United on Boxing Day extended our unbeaten run in all competitions to 10 games, with just two goals conceded in that time.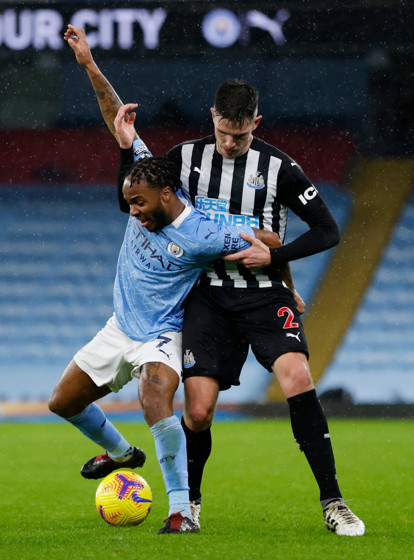 CITY+  SIGN UP TO ACCESS EXCLUSIVE CONTENT
The hosts find themselves in sixth position in the Premier League, on the same points as City (26), with their last league outing coming in a 1-1 home draw against Aston Villa.
LAST MEETING
Our last visit to Stamford Bridge ended in a 2-1 defeat, with the loss confirming Liverpool as Premier League champions.
Christian Pulisic gave the hosts a first-half lead before a superb Kevin De Bruyne goal levelled the scores after the break.
However, Willian's 78th-minute penalty settled the encounter.
PREVIEW: Pep guardiola 
"We have a good squad to go there and try to compete against a tough opponent Chelsea.
"We will go there to play our game with enthusiasm and good will. We try to do our job and do a good performance."
 "When you win a lot of titles - four in one season - you play a lot of games. It won't be an exception right now.
"If we play a lot of games it means we are in the competitions."
PREVIEW: FRANK LAMPARD 
"It's a game we want to win against a very good opposition. They are always going to be there, or there abouts Man City so to be up there with them – even with our recent run of form – is a plus.
"I know we need to be at our best to win because of the opposition.
"In terms of their weaknesses I don't see it, they're strong outfit and very well managed so we will have to focus on ourselves and be at our best."
MATCH OFFICIALS
Referee: Anthony Taylor
Assistants: Gary Beswick, Adam Nunn
Fourth official: Peter Bankes.
VAR: Mike Dean 
TV listngs
| | |
| --- | --- |
| Albania | SuperSport 2 Digitalb |
| Algeria | beIN SPORTS CONNECT |
| Andorra | RMC Sport 1 |
| Angola | DStv Now, SuperSport Maximo, SuperSport Premier League ROA |
| Anguilla | Flowsports.co, Flow Sports App |
| Antigua and Barbuda | Flowsports.co, Flow Sports App |
| Argentina | ESPN2 Sur, ESPN Play Sur |
| Aruba | RUSH, Flowsports.co, Flow Sports App |
| Australia | Optus Sport |
| Austria | Sky Sport Austria 1, Sky Sport 1/HD, Sky Go |
| Azerbaijan | Idman TV |
| Bahamas | Flowsports.co, Flow Sports App, RUSH |
| Bahrain | beIN SPORTS CONNECT |
| Bangladesh | Star Sports Select HD1, Star Sports 3 Asia |
| Barbados | Flowsports.co, RUSH, Flow Sports App |
| Belgium | VOOsport World 1 |
| Benin | SuperSport Premier League ROA, SuperSport Maximo, Canal+ Sport 3 Afrique |
| Bermuda | RUSH, Flow Sports App, Flowsports.co |
| Bhutan | Star Sports Select HD1, Star Sports 3 Asia |
| Bolivia | ESPN2 Sur, ESPN Play Sur |
| Botswana | DStv Now, SuperSport Maximo, SuperSport Premier League ROA |
| Brazil | ESPN Brasil, Watch ESPN Brasil, GUIGO |
| British Virgin Islands | Flow Sports App, Flowsports.co, RUSH |
| Brunei | Astro Go |
| Bulgaria | Play Diema Xtra, Diema Sport 2 |
| Burkina Faso | DStv Now, Canal+ Sport 3 Afrique, SuperSport Premier League ROA, SuperSport Maximo |
| Burundi | Canal+ Sport 3 Afrique, SuperSport Maximo, DStv Now, SuperSport Premier League ROA |
| Cameroon | Canal+ Sport 3 Afrique, SuperSport Premier League ROA, DStv Now, SuperSport Maximo |
| Canada | DAZN |
| Cape Verde | Canal+ Sport 3 Afrique, SuperSport Premier League ROA, SuperSport Maximo, DStv Now |
| Cayman Islands | RUSH, Flowsports.co, Flow Sports App |
| Central African Republic | SuperSport Maximo, SuperSport Premier League ROA, Canal+ Sport 3 Afrique |
| Chad | beIN SPORTS CONNECT, SuperSport Premier League ROA, DStv Now, SuperSport Maximo, Canal+ Sport 3 Afrique |
| Chile | ESPN Play Sur, ESPN2 Sur |
| China | QQ Sports Live |
| Colombia | ESPN Play Sur, ESPN2 Colombia |
| Comoros | SuperSport Maximo, SuperSport Premier League ROA |
| Congo | SuperSport Premier League ROA, DStv Now, Canal+ Sport 3 Afrique |
| Costa Rica | Sky HD |
| Cote D'Ivoire | Canal+ Sport 3 Afrique, SuperSport Premier League ROA, DStv Now, SuperSport Maximo |
| Curacao | RUSH |
| Czech Republic | DIGI GO, Premier Sport |
| Denmark | Viaplay Denmark |
| Djibouti | SuperSport Maximo, Canal+ Sport 3 Afrique, beIN SPORTS CONNECT, DStv Now |
| Dominica | RUSH, Flowsports.co, Flow Sports App |
| Dominican Republic | RUSH, Sky HD |
| Ecuador | ESPN Play Sur |
| Egypt | beIN SPORTS CONNECT |
| El Salvador | Sky HD |
| Equatorial Guinea | SuperSport Premier League ROA, SuperSport Maximo, Canal+ Sport 3 Afrique, DStv Now |
| Eritrea | SuperSport Maximo, DStv Now, SuperSport Premier League ROA |
| Ethiopia | SuperSport Premier League ROA, SuperSport Maximo, DStv Now |
| Finland | Viaplay Finland, V Sport Jalkapallo, V Sport Premium |
| France | RMC Sport 1, Canal+ France, RMC Sport en direct, Free |
| French Guiana | RUSH |
| Gabon | DStv Now, Canal+ Sport 3 Afrique, SuperSport Premier League ROA, SuperSport Maximo |
| Gambia | DStv Now, Canal+ Sport 3 Afrique, SuperSport Premier League ROA, SuperSport Maximo |
| Germany | Sky Go, Sky Ticket, Sky Sport 1/HD |
| Ghana | Canal+ Sport 3 Afrique, SuperSport Premier League ROA, SuperSport Maximo, DStv Now |
| Greece | Cosmote Sport 1 HD |
| Grenada | RUSH, Flowsports.co, Flow Sports App |
| Guadeloupe | RUSH |
| Guatemala | Sky HD |
| Guinea | Canal+ Sport 3 Afrique, SuperSport Maximo, SuperSport Premier League ROA, DStv Now |
| Guinea-Bissau | Canal+ Sport 3 Afrique, DStv Now, SuperSport Premier League ROA, SuperSport Maximo |
| Guyana | RUSH |
| Haiti | RUSH |
| Honduras | Sky HD |
| Hong Kong | Now Player, 621 Now Premier League 1, 620 Now Premier League TV |
| Hungary | Digi Sport 1 |
| Iceland | SíminnSport |
| India | Star Sports Select HD1, Star Sports 3 Asia, Hotstar VIP, Star Sports Select 1 |
| Indonesia | mola.tv, Mola TV App, Mola TV |
| Iran | beIN SPORTS CONNECT |
| Iraq | beIN SPORTS CONNECT |
| Ireland | Sky Sports Premier League, SKY GO Extra, Sky Sports Main Event, Sky Ultra HD |
| Italy | SKY Go Italia, Sky Sport Football, NOW TV |
| Jamaica | Flowsports.co, RUSH, Flow Sports App |
| Japan | DAZN |
| Jordan | beIN SPORTS CONNECT |
| Kazakhstan | Setanta Sports Kazakhstan |
| Kenya | SuperSport Premier League ROA, DStv Now |
| Kuwait | beIN SPORTS CONNECT |
| Lebanon | beIN SPORTS CONNECT |
| Lesotho | DStv Now, SuperSport Maximo |
| Liberia | SuperSport Premier League ROA, DStv Now, SuperSport Maximo |
| Libya | beIN SPORTS CONNECT |
| Luxembourg | RMC Sport 1 |
| Madagascar | DStv Now, SuperSport Maximo, SuperSport Premier League ROA |
| Malawi | DStv Now, SuperSport Premier League ROA, SuperSport Maximo |
| Malaysia | Astro Go, Astro SuperSport 3 |
| Maldives | Star Sports 3 Asia, Star Sports Select HD1 |
| Mali | SuperSport Premier League ROA, SuperSport Maximo, DStv Now, Canal+ Sport 3 Afrique |
| Malta | GO TV Anywhere, TSN2 Malta |
| Martinique | RUSH |
| Mauritania | beIN SPORTS CONNECT, DStv Now, Canal+ Sport 3 Afrique |
| Mauritius | RMC Sport 1, SuperSport Premier League ROA, DStv Now |
| Mexico | Blue To Go Video Everywhere, Sky HD |
| Monaco | RMC Sport 1 |
| Montserrat | Flowsports.co, RUSH, Flow Sports App |
| Morocco | beIN SPORTS CONNECT |
| Mozambique | SuperSport Premier League ROA, SuperSport Maximo, DStv Now |
| Myanmar | Skynet Myanmar |
| Namibia | SuperSport Premier League ROA, SuperSport Maximo, DStv Now |
| Nepal | Star Sports Select HD1, Star Sports 3 Asia |
| Netherlands | Ziggo Sport Select, Ziggo Sport 14 |
| New Zealand | Spark Sport |
| Nicaragua | Sky HD |
| Niger | SuperSport Maximo, DStv Now, SuperSport Premier League ROA, Canal+ Sport 3 Afrique |
| Nigeria | SuperSport Maximo, DStv Now, SuperSport Premier League Nigeria, Canal+ Sport 3 Afrique |
| Norway | TV2 Sport Premium, TV2 Sumo |
| Oman | beIN SPORTS CONNECT |
| Pakistan | Star Sports Select HD1, Star Sports 3 Asia |
| Palestinian Territory | beIN SPORTS CONNECT |
| Panama | Sky HD, Flow Sports App, Flowsports.co |
| Paraguay | ESPN Play Sur, ESPN2 Sur |
| Peru | ESPN Play Sur, ESPN2 Sur |
| Philippines | Premier FOOTBALL |
| Portugal | Sport TV LIVE, Sport TV2 |
| Puerto Rico | RUSH |
| Qatar | beIN SPORTS CONNECT |
| Romania | Eurosport Romania, Eurosport Player Romania |
| Russia | Okko Sport |
| Rwanda | SuperSport Maximo, Canal+ Sport 3 Afrique, SuperSport Premier League ROA |
| Saint Kitts and Nevis | Flowsports.co, Flow Sports App |
| Saint Lucia | Flow Sports App, RUSH, Flowsports.co |
| Saint Vincent and the Grenadines | Flow Sports App, Flowsports.co |
| Sao Tome And Principe | SuperSport Maximo, SuperSport Premier League ROA |
| Senegal | SuperSport Premier League ROA, Canal+ Sport 3 Afrique, DStv Now, SuperSport Maximo |
| Seychelles | DStv Now, Flowsports.co, Flow Sports App, SuperSport Premier League ROA, SuperSport Maximo |
| Sierra Leone | SuperSport Maximo, DStv Now, Canal+ Sport 3 Afrique, SuperSport Premier League ROA |
| Slovakia | Premier Sport, DIGI GO |
| Somalia | beIN SPORTS CONNECT |
| South Africa | SuperSport Premier League, DStv App, SuperSport Maximo |
| South Sudan | DStv Now, SuperSport Premier League ROA, beIN SPORTS CONNECT |
| Spain | DAZN |
| Sri Lanka | Star Sports 3 Asia, Star Sports Select HD1 |
| Sudan | SuperSport Maximo, DStv Now, beIN SPORTS CONNECT |
| Suriname | RUSH |
| Swaziland | SuperSport Premier League ROA, DStv Now, SuperSport Maximo |
| Sweden | Viaplay Sweden, V Sport Premium |
| Switzerland | RMC Sport 1, Sky Sport 1/HD, Canal+ France |
| Syria | beIN SPORTS CONNECT |
| Tanzania | DStv Now, SuperSport Premier League ROA, SuperSport Maximo |
| Timor-Leste | mola.tv, Mola TV |
| Togo | SuperSport Premier League ROA, DStv Now, Canal+ Sport 3 Afrique, SuperSport Maximo |
| Trinidad and Tobago | Flow Sports App, Flowsports.co, RUSH |
| Tunisia | beIN SPORTS CONNECT |
| Turkey | S Sport+, Idman TV, S Sport |
| Turks and Caicos Islands | Flowsports.co, RUSH, Flow Sports App |
| U.S. Virgin Islands | RUSH |
| Uganda | SuperSport Maximo, SuperSport Premier League ROA, DStv Now |
| Ukraine | Setanta Sports Ukraine |
| United Arab Emirates | beIN SPORTS CONNECT |
| United Kingdom | SKY GO Extra, Sky Sports Main Event, BBC Radio Manchester, Sky Sports Premier League, Sky Ultra HD |
| United States | NBCSN, Telemundo, Telemundo Deportes En Vivo, NBC Sports App, NBCSports.com |
| Uruguay | ESPN Play Sur, ESPN2 Sur |
| Venezuela | ESPN Play Sur |
| Yemen | beIN SPORTS CONNECT |
| Zambia | SuperSport Maximo, SuperSport Premier League ROA |
| Zimbabwe | DStv Now, SuperSport Maximo, SuperSport Premier League ROA |