Bernardo Silva has showered praised on Joao Cancelo after the duo combined twice to inspire City to a 0-2 first-leg victory over Borussia Monchengladbach in the last 16 of the Champions League.
The full-back was instrumental in both of City's goals in Budapest and was solid defensively to contribute to the team's 25th clean sheet of the season.

Cancelo accurately crossed onto Bernardo's head for the first goal just before the half-hour mark and repeated the trick with 25 minutes remaining, finding Bernardo who nodded down for Gabriel Jesus to poke in.

The attacking midfielder had nothing but praise for his compatriot after the victory.

"He's an amazing player," he said. "I played with him for seven years for Benfica and we're from the same generation. The connection is good.

"He knows my timing and I know how good he is with the ball at his feet. It was a very good goal. His passing qualities and overall as a player he's having a great season and I'm so happy for him."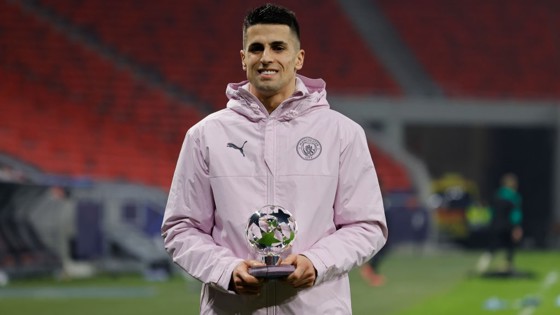 The 26-year-old scored his first goal of this season's Champions League campaign in unfamiliar fashion, expertly heading in to provide City's first away goal of the tie. He admitted that this is something he has been working on.

"Usually I'm not! [deadly with headers]. I try to practice this a lot and I have a competition with Ruben [Dias] about who can score more headed goals.

"I think tonight I was lucky that Joao gave me a great ball. I'm happy to score the goal and help the team."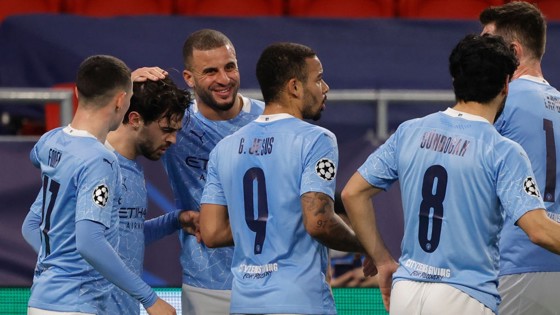 The victory takes City to 19 consecutive victories in all competitions and Pep Guardiola's men are now unbeaten in 26 matches. Bernardo was delighted with the victory but feels that there's still a lot more work to be done.

"It was a good game for us, I think it's a good win and a very important win as we know how tough this competition is as one mistake can mean that you are out.

"We tried to play simple, dominate the ball as we always do, to create chances and score goals. It is a good win.

"It's my fourth season here at City and it's a great squad, we have great staff and it's a pleasure to play for this team.

"So far it has been a great season for us. We need to keep going because we're only halfway through.

"We have a map and a way of playing, and players get injured, some players cannot play for many reasons, but our style doesn't change. The team keeps doing well and that is a very good sign."