Picture Special
11
Packing a punch: Jabs, hooks and uppercuts!
IN THE RING: Best pals Steph Houghton and Jen Beattie duel
City's women's team switched sports in an alternative training session on Thursday, trying their hand at boxing - quite literally!
Led by professional boxer Stacey Copeland, the Blues practised their jabs, hooks and uppercuts at Hatton Gym in Hyde.
Some took it a little too seriously, and there was bloodshed - as poor CityTV presenter Kelly O'Donnell took a blow to the face, courtesy of Karen Bardsley!
View the gallery from the session below...
READ: Become affiliated with City's women's team
WATCH: Nabil Touaizi | Double hat-trick hero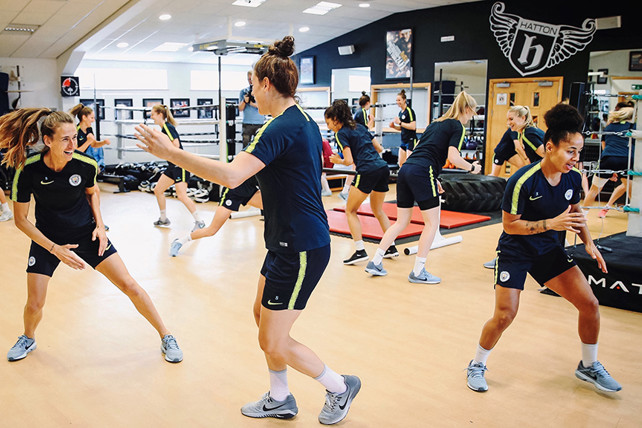 A LOT OF LAUGHTER: Warming up with a light-hearted drill
1
NO ESCAPE: Jill Scott locks a firm hold on Claire Emslie
2
READY TO ROLL: Megan Campbell prepares herself for action
3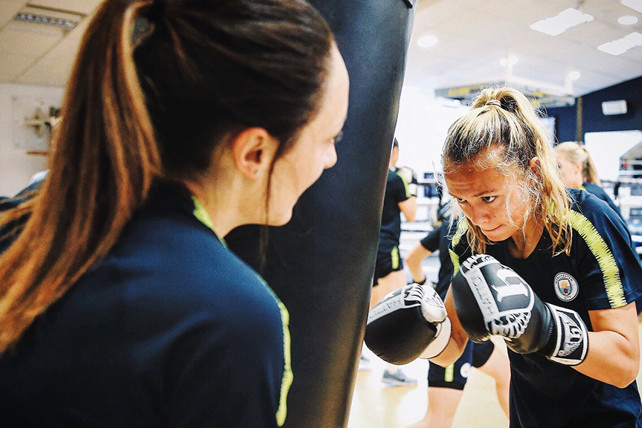 BOX CLEVER: Claire Emslie locks on her target
4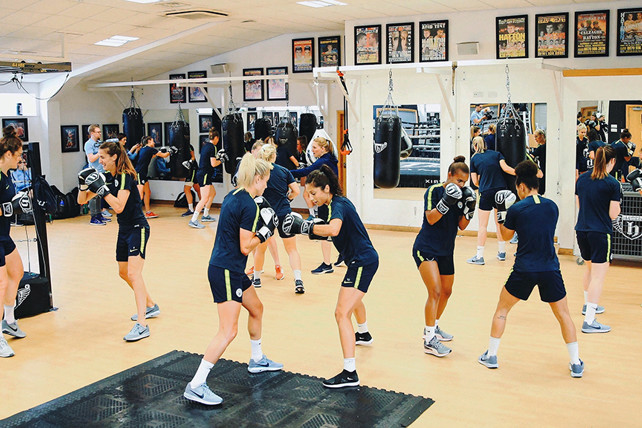 PARTNER UP: The team get in pairs for some practice punches
5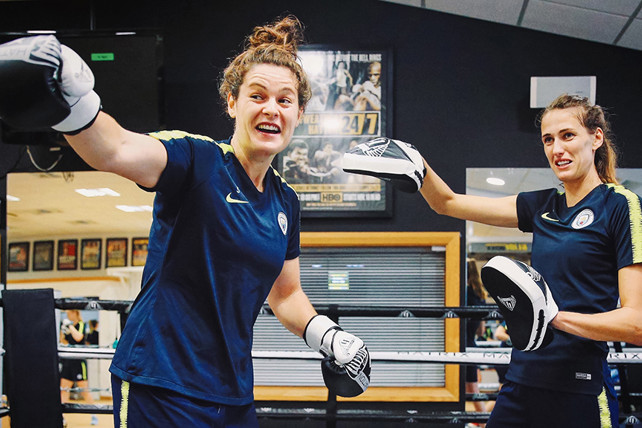 WATCH THIS!: Jen Beattie rallies her audience
6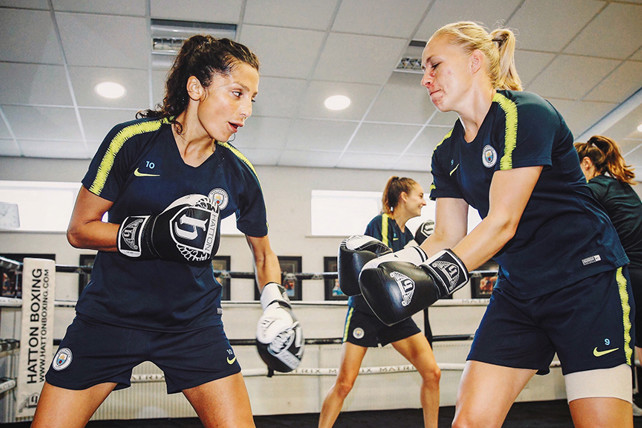 BEAST MODE: Nadia Nadim and Pauline Bremer do battle
7
IN THE RING: Best pals Steph Houghton and Jen Beattie duel
8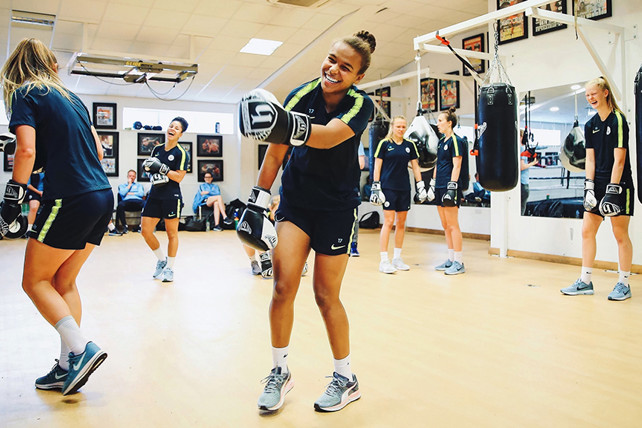 PLEASED AS PUNCH: Nikita Parris in familiar territory - her sister Natasha Jonas is a professional boxer
9
SQUAD GOALS: All friends again!
10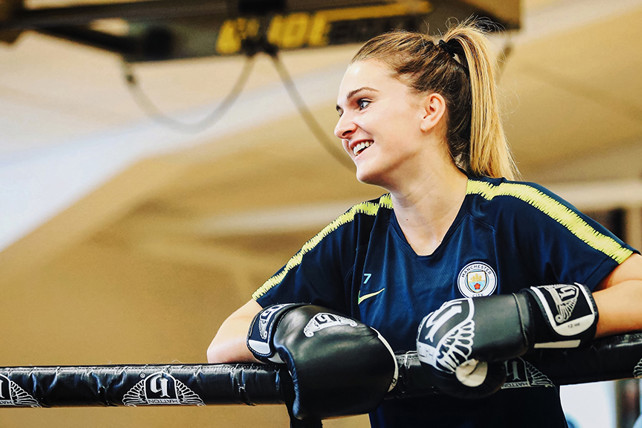 FUN AND GAMES: Mel Lawley, enjoying the session