Picture Special
20
Man City Women's golden ticket experience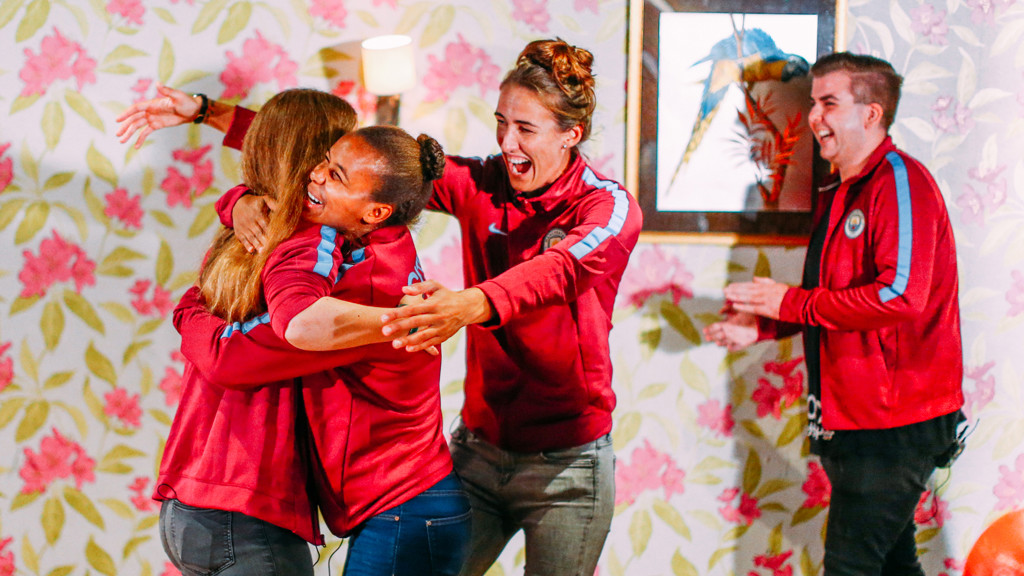 NICE SHOT!: The celebrations continue!
Four special fans, four special players, one special prize…
Presented by Nissan, four lucky Man City Women supporters enjoyed a night to remember with their heroines.
As reward for their loyalty, the Seasoncard holders were the recipients of golden tickets, which invited them to the City Football Academy for a surprise.
A video featuring Steph Houghton, Jill Scott, Nikita Parris and Megan Campbell explained the Blues had won a trip to All Star Lanes where the Club would treat them to a night of bowling – but that wasn't all.
The City stars then emerged from their hiding spot and revealed they would be accompanying!
It was Team Steph v Team Jill – and there were some impressive skills on show.
MEET-AND-GREET: The team emerge to surprise the special guests
1
SURPRISE: Steph Houghton reveals the Blues will be joining the fans at bowling!
2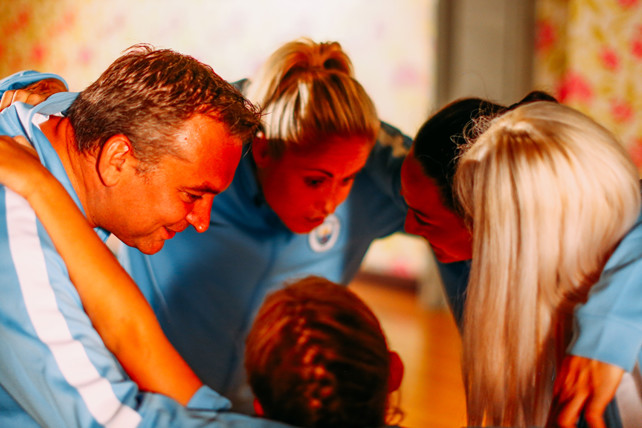 HUDDLE: Discussing the plan of action
3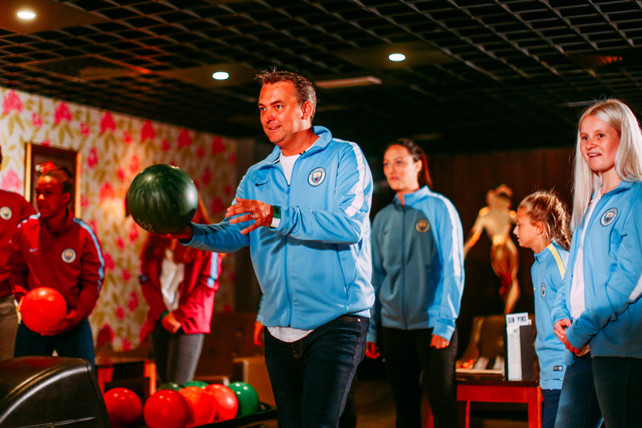 TARGET: Lining up the shot...
4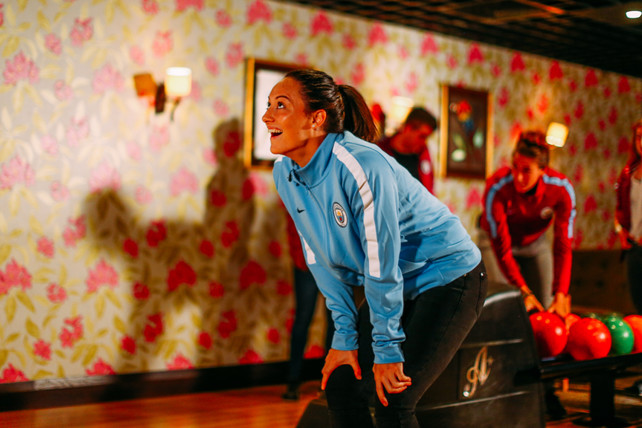 UH-OH: Megan Campbell rues a poor effort!
5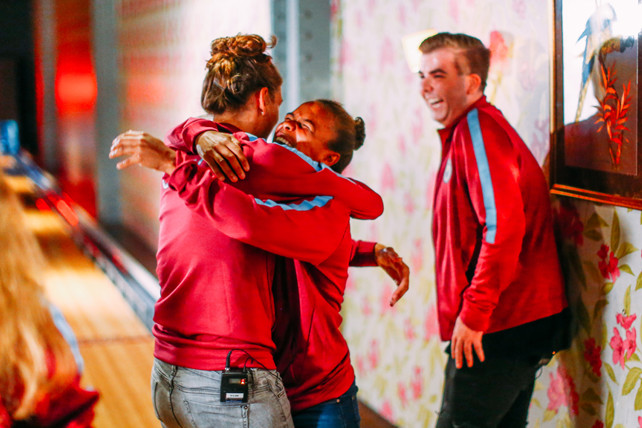 HUGS ALL ROUND: Team Jill savour the moment
6
SKIPPER: Steph Houghton lets fly
7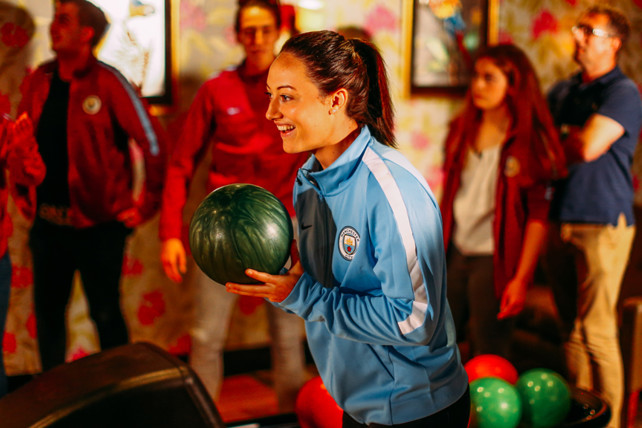 NEXT UP...: Megan Campbell readies herself
8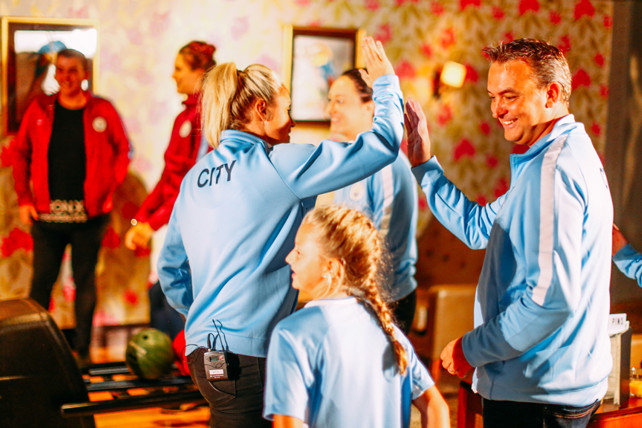 HIGH FIVE: Team work makes the dream work
9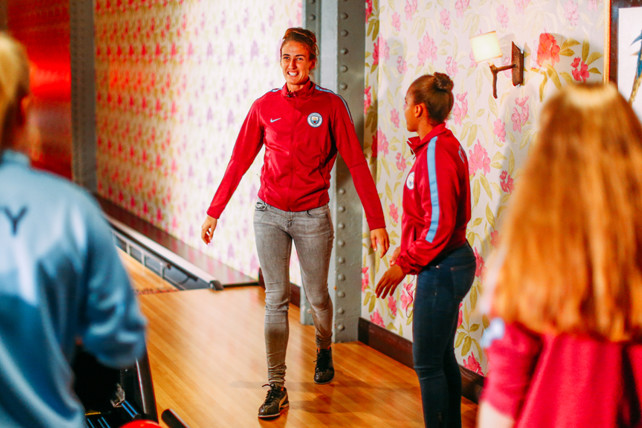 DID YOU SEE THAT?: Jill Scott relishes her performance
10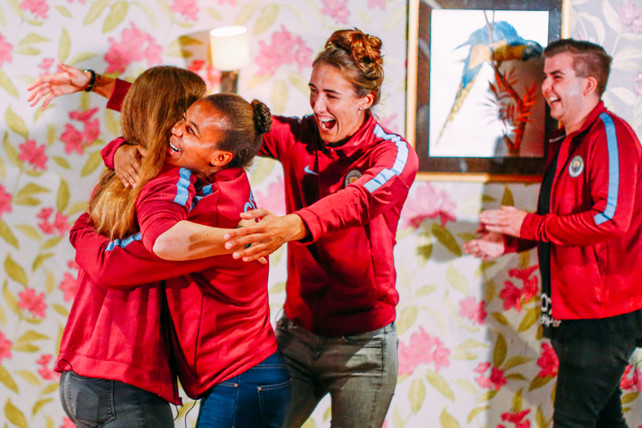 NICE SHOT!: The celebrations continue!
11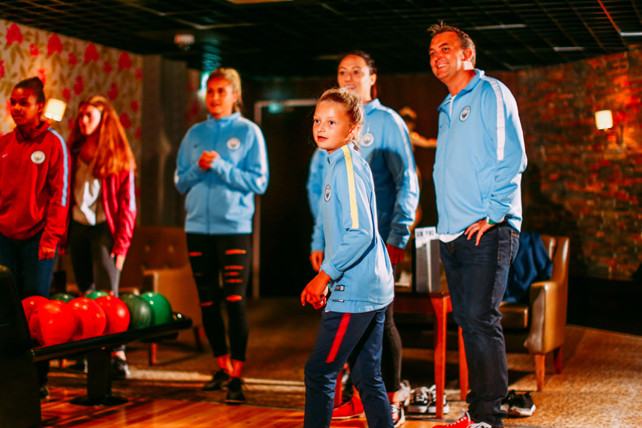 ALL EYES: The two teams watch on
12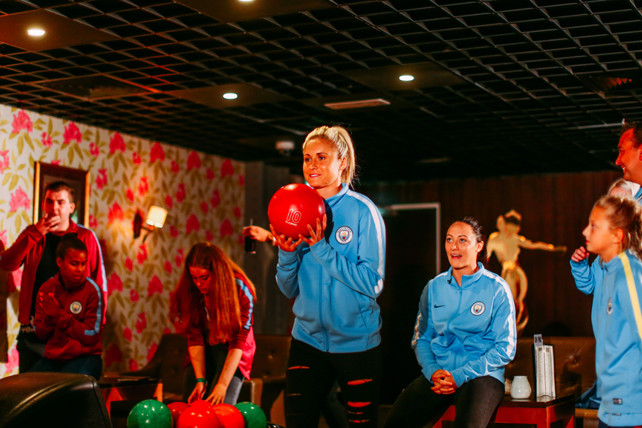 CAPTAIN: Steph Houghton assesses the situation
13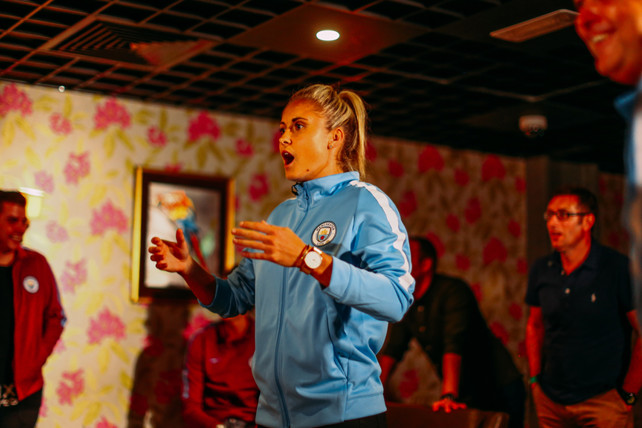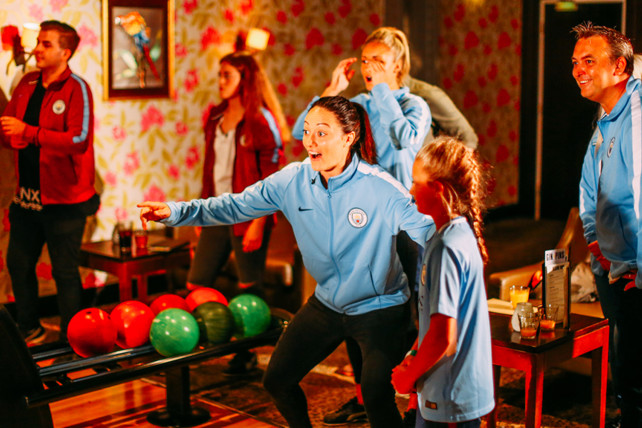 OH!: Megan Campbell is impressed!
15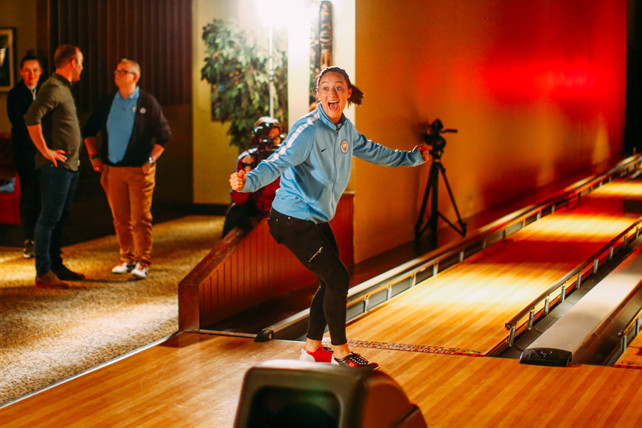 STRIIIKE: Those monster throw-ins must be good practice!
16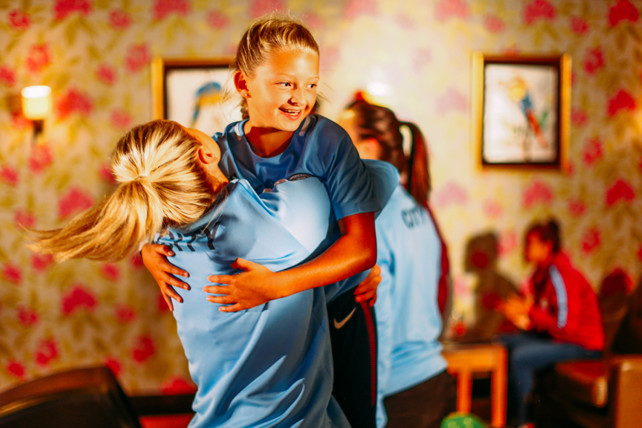 JUNIOR BLUE: The captain congratulates her new teammate
17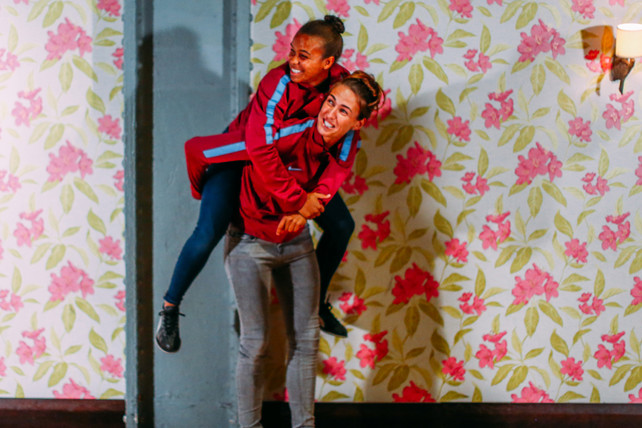 PIGGYBACK: Jill Scott and Nikita Parris have some fun
18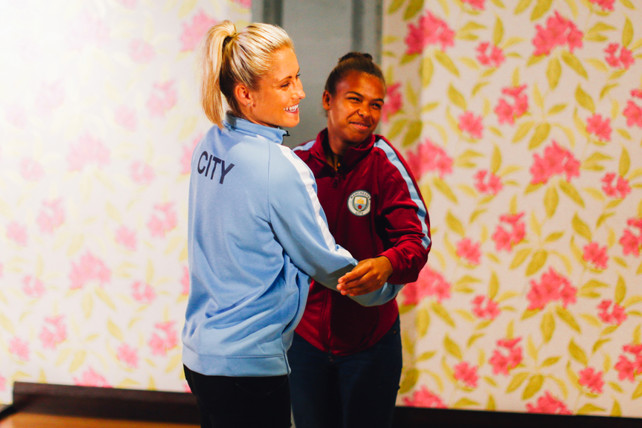 BLUE BANTER: The rivalry stays friendly!
19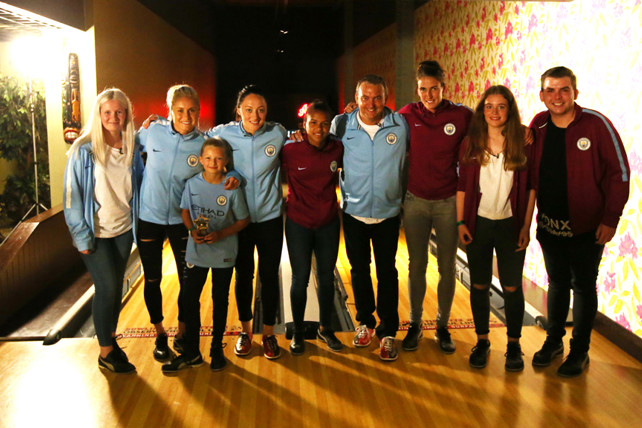 TOGETHER: A brilliant night had by all