LIONESSES: Karen Bardsley and Jill Scott play up to the camera
City jetted off to Norway, ahead of Thursday night's Champions League clash at LSK Kvinner.
The Blues face the Toppserien champions in the Round of 16 at the Arasen Stadion.
Nick Cushing's side, who reached the semi-finals in their maiden campaign last year, arrived in Oslo on Wednesday afternoon before limbering up for Thursday's clash with a training session...
SANDWICH: Georgia Stanway attempts to escape the attentions of Jill Scott and Mel Lawley
1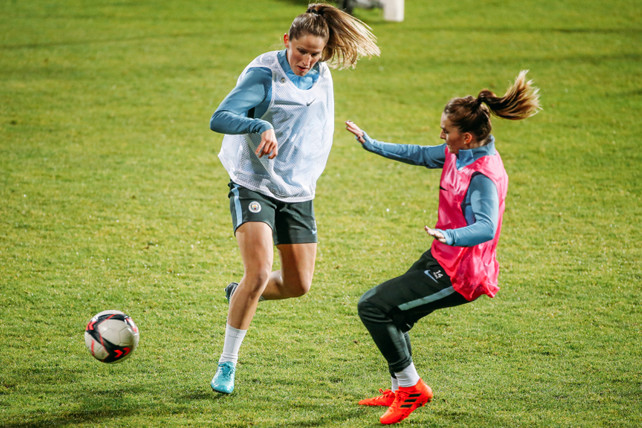 ACTION SHOT: Abbie McManus and Mel Lawley keep their eyes on the ball
2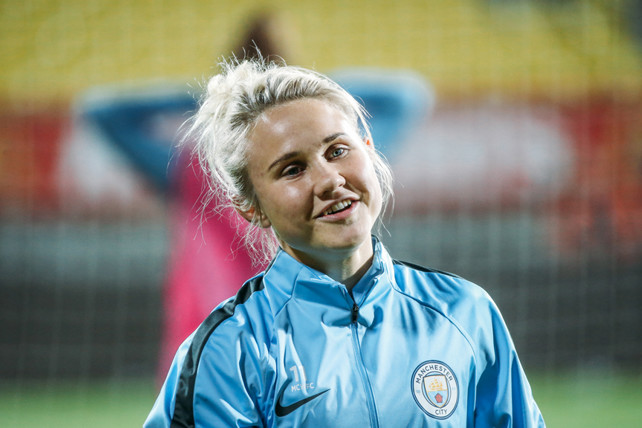 IN FORM: Will Izzy Christiansen be on the scoresheet again on Thursday night?
3
FOCUS: Mel Lawley watches the movement of the ball closely
4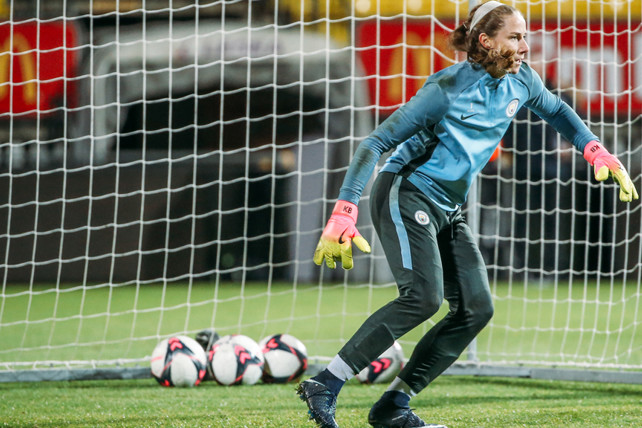 SHE'S A 'KEEPER: Karen Bardsley prepares to spring
5
CHASE: Georgia Stanway shadows Mel Lawley with intent to dispossess
6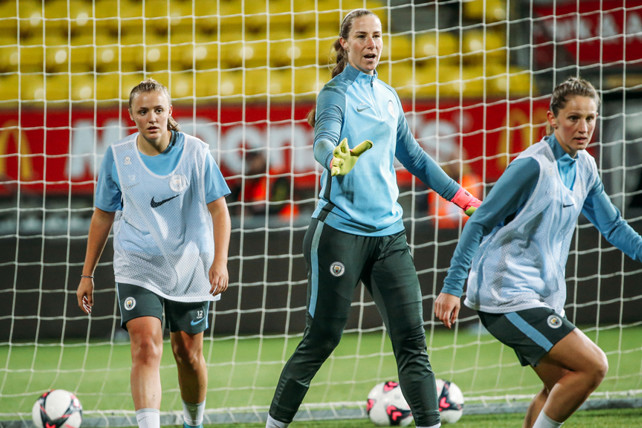 WATCHFUL: Georgia Stanway, Karen Bardsley and Abbie McManus assess the situation
7
DUEL: Izzy Christiansen attempts to dispossess Steph Houghton
8
'KEEPING POSITIVE: Karen Bardsley is pleased to be back in action after injury
9
ALL SMILES: A cheerful - as ever - Claire Emslie
10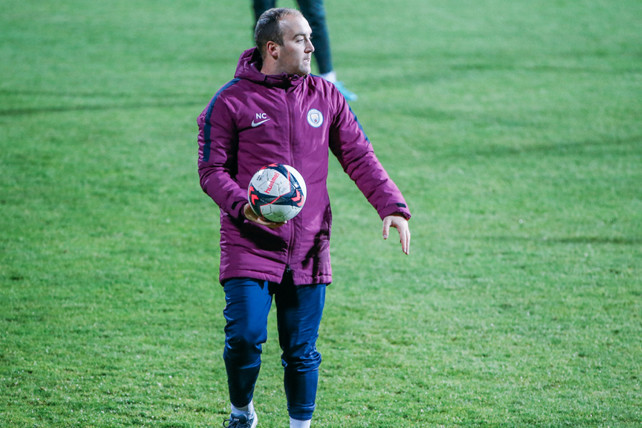 THE BOSS: Nick Cushing observes the session closely
11
PROUD AS PARRIS: Fresh from signing her new contract, Nikita Parris steps into Norway
12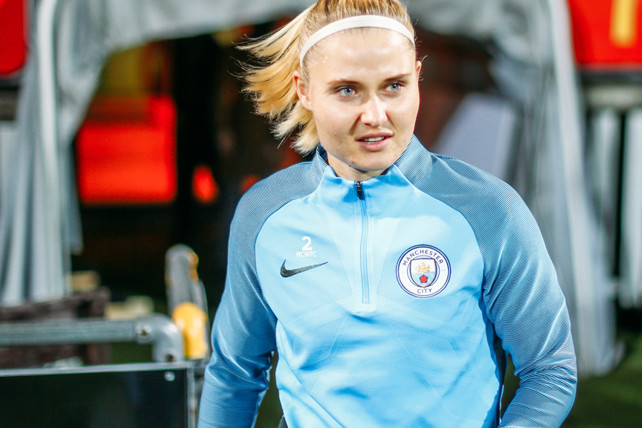 ITCHING TO GO: Mie Jans is eager to make her first City appearance
13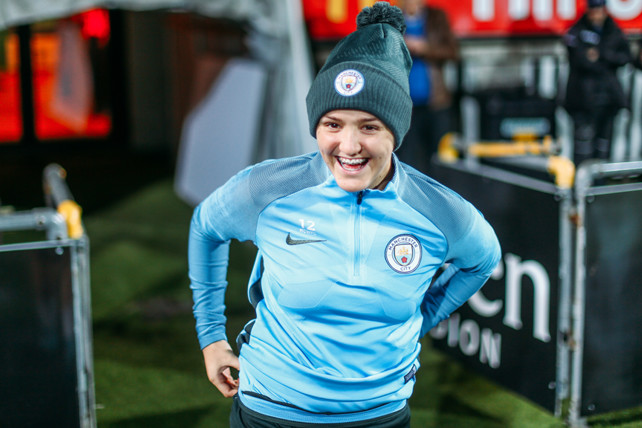 HAT-TRICK: Georgia Stanway's headwear proved a real talking point!
14
STRETCH: Izzy Christiansen limbers up in the cold
15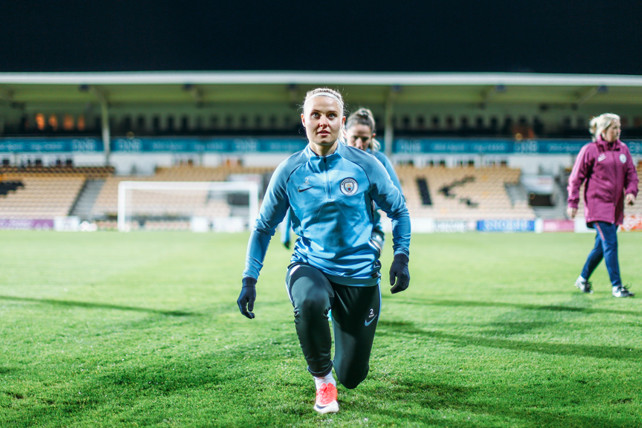 FIGHTING FIT: Mie Jans in full training - a pleasing sight
16
ICE COOL: Jane Ross, under the floodlights
17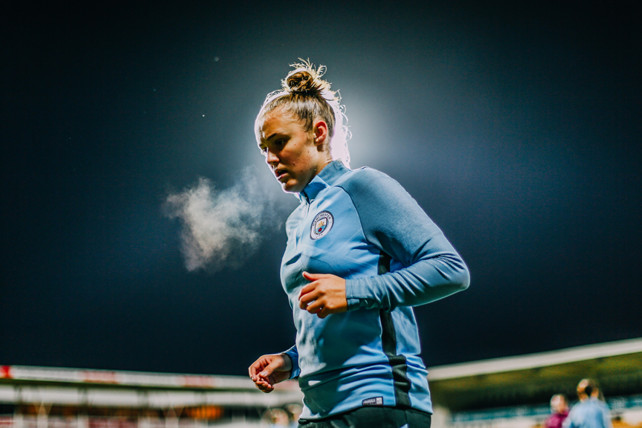 CHILLED: Georgia Stanway warms down
18
IN THE SPOTLIGHT: Megan Campbell in focus
19
LIONESSES: Karen Bardsley and Jill Scott play up to the camera
20
OSLO: Assistant Coach Alan Mahon takes in his surroundings
21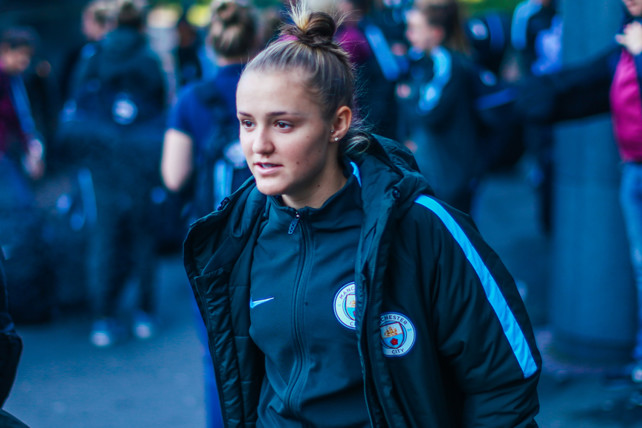 YOUNG BLUE: Georgia Stanway has enjoyed an impressive scoring start to the season
22
SKIPPER: #TongueOutWednesday for Steph Houghton!
23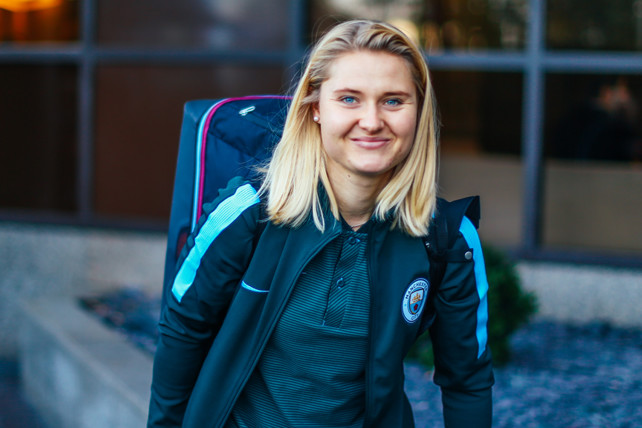 READY TO GO: A buoyant Mie Jans heads onto the coach
24
ON THE RISE: Ellie Roebuck arrives at Oslo Airport
25
HELLO, HELLO: ...And spots the camera!