Picture Special
10
Back to work on the battlefield!
EYES ON THE PRIZE: Carli is focused on the ball.
Back to the battlefield for the women as they continue their preparation for Reading this Saturday.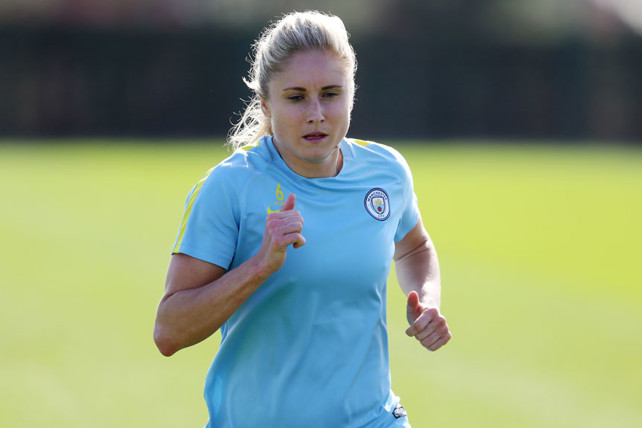 RUNNING: Steph Houghton in training.
1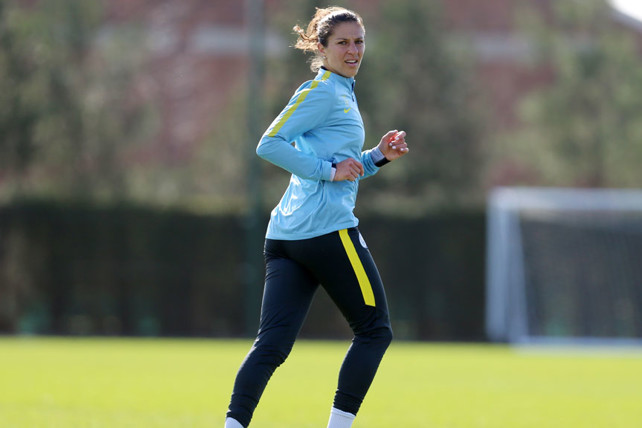 THE NEW GIRL: Carli Lloyd in action for City.
2
ONE ON ONE: Georgia Stanway goes head to head with Jill Scott.
3
CONTROL: Jane Ross controls the ball.
4
WAITING: Jill, Steph and Tessel wait for the ball to be whipped in.
5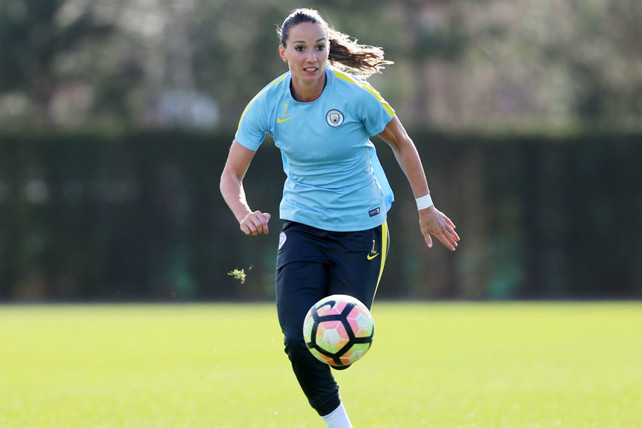 CHASE: Asllani chases down the ball.
6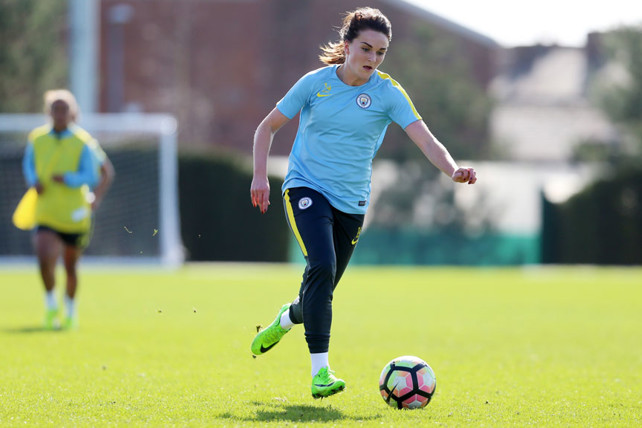 ON THE BALL: Melissa Lawley in control during training.
7
DIRECTING: Steph Houghton helping out team mates.
8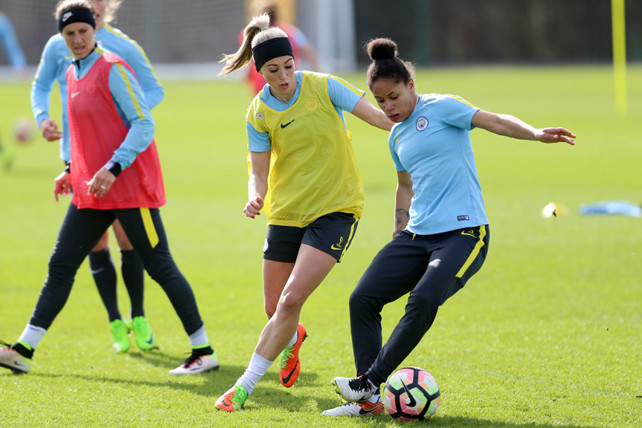 HARD AT WORK: The women train hard in Manchester.
9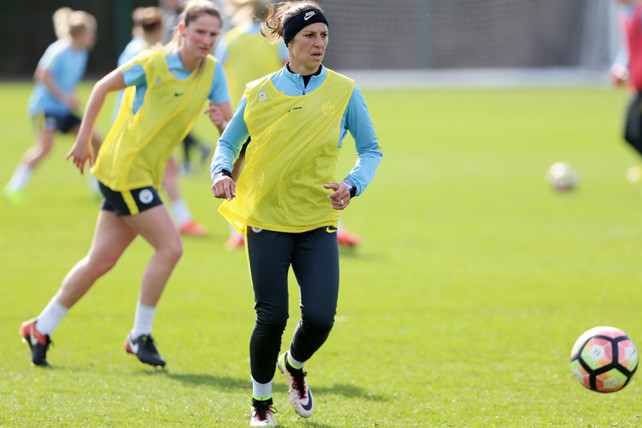 SCOPING: Carli Lloyd on the look out for who to pass to.