Women's Team
1
Cushing: Houghton is 'essential'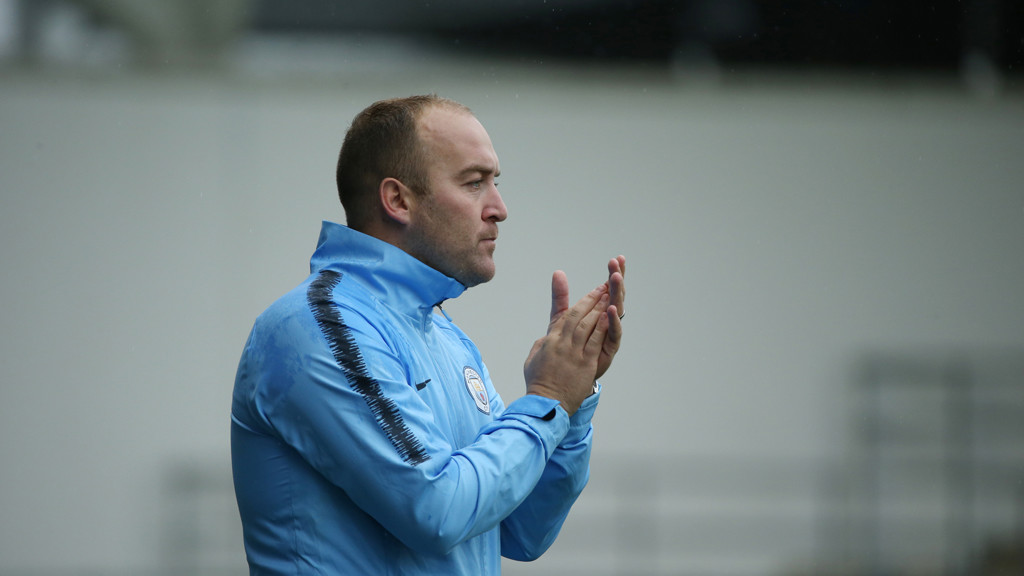 BOSS: Nick Cushing.
Nick Cushing has heaped praised on "essential" skipper Steph Houghton after she made her 100th FA Women's Super League appearance against West Ham.
The Blues secured an emphatic 7-1 win over the Hammers, with Houghton on the scoresheet as she celebrated her league century.
READ: Report | City 7-1 West Ham
REACTION: Parris | The goals have to keep coming!

The defender joined City back in January 2014 and during her time at the club she has guided the Blues to two Continental Tyres Cups, the Super League title and an FA Cup.
Houghton also celebrated a City milestone earlier in the year when she made her 100th club appearance back in January.
Speaking after City's victory at the Academy Stadium, Nick Cushing said: "Steph is essential. We wouldn't be where we are now without Steph.
"The football club is incredible but on the pitch you have to have good people and good players and Steph is exactly that.
"She is a motivator and an incredible professional. You can see that the way she plays the game she always plays 100% because as our captain she has not only led the team to where we are now – fighting for trophies – but she integrates and pushes the younger players.
"She helps players to understand the expectation of playing for this team and she deserves to continue playing and achieving for the rest of her career."
Although City knocked seven past the Hammers, the City boss is adamant that it was still a challenge.

"I actually don't think it was an easy game," Nick added. "I thought West Ham had spells where they made us really work for the ball and I thought we were very good at pressing.
"Our work rate and our work ethic was very good and the difference is that we were clinical. We took our chances."