Women's Team
1
Cushing proud of City's 'personality'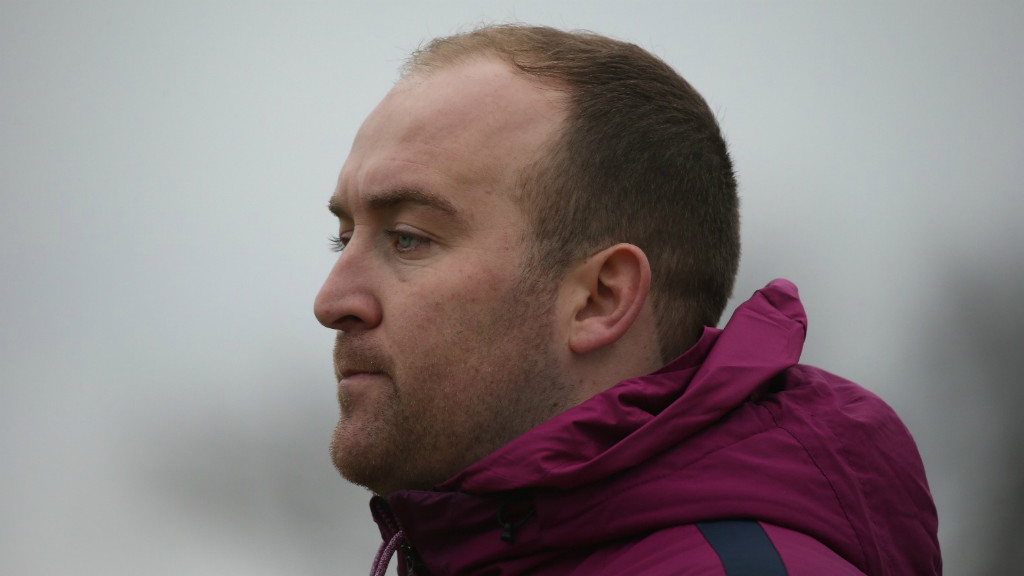 MANAGER'S NOTES: Nick Cushing reflects on the extra-time triumph over Birmingham
Nick Cushing credited City's 3-1 extra-time FA Cup win over Birmingham to his team's character.
Georgia Stanway and Claire Emslie struck in the additional half hour to secure progression for the holders, after Ellen White had cancelled out Nadia Nadim's opener.
Despite the setback of the leveller, the Blues rallied in the extra period, digging deep to claim victory against one of the Blues' toughest opponents of recent years.
"I'm really proud of the character and personality," Cushing reflected. "Well done to the players for coming through and winning the game.
"It's not easy when you're away and the other team has momentum to get on top. You can end up getting beat and going out.
"I don't think we had an opportunity to be at our best. Birmingham were really good – really organised, they worked hard and they restricted us spaces to play in. We are at our best when we find the spaces and free the ball up.
"Credit to Birmingham – they made it into a cup game and made life difficult for us.
"We put some substitutes on to try and breathe life into the game. Once we got control, we put passes together and found space.
READ: Birmingham 1-3 City (AET)
WATCH: City 4-0 Liverpool match highlights
"Then we started to get into our rhythm and I'm proud we sorted it out. There was a bit of relief in the celebrations because we hadn't got the game done early.
"There were some really good performances though and in the end, won the game comfortably 3-1 to put us through."
Cushing introduced Stanway and Emslie from the bench – and his substitutions were certainly justified.
The Blues boss added he was pleased with their impacts and his squad's reliability when called upon.
"It's good management!" he laughed. "I'm joking!
"We have a competitive squad and we say a lot: competition for places will give us consistency and performance. We have that.
"We made two changes (to the starting XI) as Jill Scott and Mel Lawley came in.

"Georgia and Claire came on and scored goals. They played well and it makes it difficult for me to pick a team for Wednesday."
The manager also provided an injury update on England duo Karen Bardsley and captain Steph Houghton.
"They're doing okay," he explained. "KB will go back to training next week and hopefully be ready for selection for the next game.
"Steph is coming along nicely. She's not in training yet but we hope to have her ready for the important games that are coming up."
City are back in action with a return to Birmingham on Wednesday (21 February) night. Cushing has warned of a reaction from Birmingham, who will seek instant revenge.
"I think it will be even more difficult," he declared. "When a team takes you to extra time, it breeds belief and makes them think they can get a draw or win against a winning team.
"We have to be better than we were (in the FA Cup) but we're aware of that. We know we can put in performances when we have to.
READ: Free travel to Continental Tyres Cup final
WATCH: City stars surprise CITC session
"Another away game (in a short space of time) is not ideal but neither is seven away games on the spin. We travelled to Sunderland and back; London and back and Brighton and back before we had the luxury of a home game. Then, we were back in Birmingham. It is what it is.
"We have to trust our process and performance staff. At the moment, there's no time for training – we're focusing on recovery.
"We have to recover the best we can and put a team on the pitch on Wednesday we feel will replicate the result."
City's FA Cup quarter-final opponents will be revealed on Monday 19 February (8:10am) via BBC Radio 1 Xtra.
Cushing has no preference on the draw but is relishing the prospect.
"I always look forward to the draws," he concluded. "I'll expect an away draw as far away from Manchester as possible!
"Of course, we want to win the competition and we learned last year that you have to be at your best against everybody.
"It's a really important competition for us. The further you go, the better teams you get and the more consistent performers you play against.
"We had a great day at the final in 2017 but it was because of games like the win at Birmingham in the earlier rounds, when we put performances together."