Women's Team
1
Cushing pleased with squad balance
MANAGER'S NOTES: Nick Cushing reflects on the 4-0 triumph over Leicester...
Nick Cushing believes City have achieved the ideal squad balance to effectively manage another assault on four competitions.
The Blues moved top of the Continental Cup Group One North with a thumping 4-0 triumph over Leicester on Sunday with a clinical second half display, in which new recruits Tessa Wullaert, Janine Beckie, Caroline Weir and Gemma Bonner – four of five summer recruits – played pivotal roles.

The clash also provided a valuable opportunity to rest other key players ahead of a busy period – a luxury Cushing did not have at his disposal last season but feels is essential in this year's hunt for trophies.
READ: Classy City outfox Leicester
WATCH: Seconds out! City box at Hatton Gym
GALLERY: Packing a punch! | Hooks, jabs and uppercuts
He said: "One of the reflections from last year was that: the change in the league and the Champions League being within season added eight more games – that's a lot of games in a short period.
"We have five games in 14 days in the first two weeks of the season so the fact we now have the opportunity to rest players is really pleasing.
"Ultimately, we won a game 4-0 without the likes of Steph Houghton, Jill Scott, Nikita Parris, Pauline Bremer, Demi Stokes, Lauren Hemp and Georgia Stanway – that shows the strength in depth we've got and the competition for places.
"We're really pleased with the squad we've got. There's a good balance and good competition for places.
"We have to keep putting the work in. I don't think we're fully into our rhythm but that's natural at the start of the season.
"I think our pre-season helped. We had some really competitive games and I'm hoping that the first game of the season (away at Chelsea in the Super League opener) will not feel like a first game of the season because it's going to be so difficult.
"Having the international break before it doesn't help because we don't have time to keep playing games and keep training.
"Our young English players (who have been away at the Under-20 World Cup) also need time to rest and we'll give them a period to go away and have time with family and friends. Their achievement was incredible and we really support that.
HAVE YOU READ...
"We'll have the extra time before to try and work them and show them the way we're trying to develop the team. This team has some tactical work to do – you could see that in the Leicester game as there were moments where we could probably be a little bit cleverer in our attack instead of trying to put the ball in the box – but we have time to do the work."

Asked how the quintet of new faces are settling in, the boss declared he has been impressed. Belgium's all-time top goalscorer Wullaert bagged a brace in the triumph over the Foxes, also claiming the Player of the Match award, while Bonner and Weir produced solid displays and Beckie also made an impact from the bench.
"I think a good pre-season on the tour to America gave the majority some time to bed in and understand what we want from them but they've still got work to do," Cushing continued.
"I thought Tessa was excellent. We knew she was going to be a threat from midfield and we wanted to evolve the team by having more of a goal threat from our offensive midfielders.
"They work incredibly hard to create chances for us but we know she can score goals. For her to have scored two and played so well is really pleasing for a new player.
"Janine has been here for two days so for her to have come on and had an impact on the game is also pleasing.
"We've got Lauren Hemp still to come in – she came to the game after returning from the World Cup. It's not ideal they go away but it is what it is and we'll just have to do the work when they come back."

Reflecting on his side's overall start to the season, in which the Blues have collected two wins from two – including a penalty shoot-out triumph at Birmingham – Cushing expressed his satisfaction but admitted he hopes to see improvement upon the players' return from national duty.
"We've looked back on every year we've been a team and we've always been good at keeping clean sheets," he stated.
"Last year, we were scoring more goals than we've ever scored and creating a lot of opportunities, although compared to the amount of chances we did create, we feel we didn't score enough. It's a real aim of ours to put the two together (clean sheets and more goals) and see where that gets us.
ICYMI...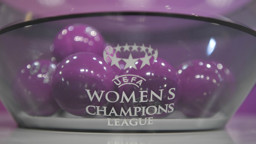 "We knew there was a possibility Leicester would come and sit, putting 11 behind the ball to try and frustrate us, so we'd spoken about being patient and we created a lot of chances.

"We have out-and-out wingers who want to have the ball and create. It's a dying art in the game now and it's something we're really proud of – it gives us the opportunity, when teams sit and make it difficult in the centre of the pitch, to create chances from the outside.
"We just weren't quite clinical enough but with four goals and a clean sheet, I'm really happy.
"We have to take each game as it comes, always trying to win the next game, and see what happens at the end of the season. We'll look forward to the Chelsea game now.
"We've had a good record against them in the past but they've evolved and so have we. They're a very good team and we know that whenever we play them, it will be a difficult game."
---
Women's Seasoncards are now on general sale! Seasoncards include all home games in all competitions and are priced from £60 for adults and just £32 for under-16s.
For more information CLICK HERE.