Women's Team
1
Cushing promises strong team to face LSK Kvinner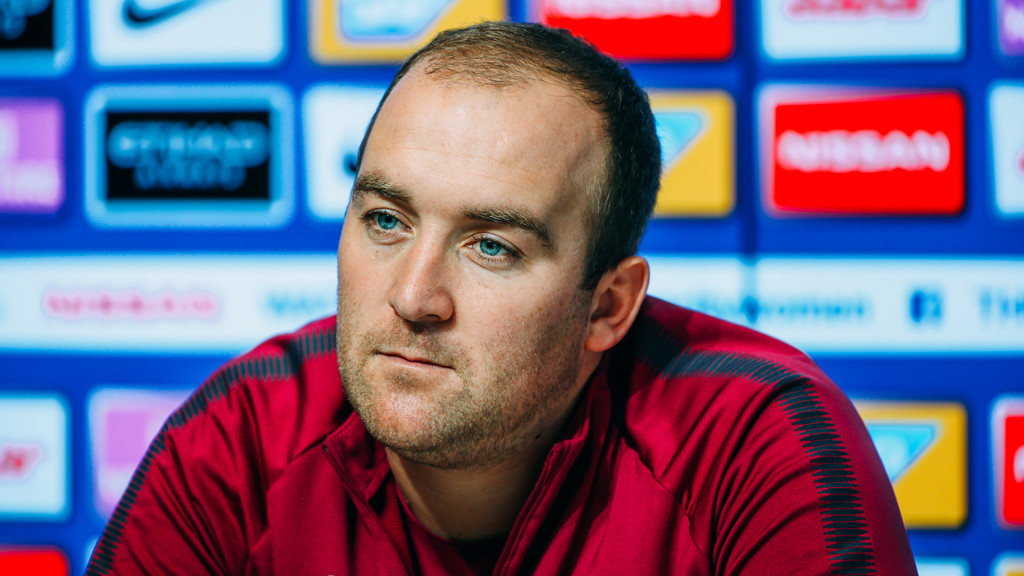 CHAMPIONS LEAGUE: City face LSK Kvinner at the Academy Stadium for the second leg.
Nick Cushing has explained that he won't be rotating his City squad ahead of the Champions League clash against LSK Kvinner.
The Blues secured an emphatic 5-0 victory over Norwegian side in the first leg of the round of 16, which extended our perfect record so far this season.
The manager believes that his squad is in a good place ahead of their upcoming game, but is adamant that places on the pitch must be earned.
"We have a really competitive squad," Cushing explained. "It's in a healthy place - only Tessel (Middag) and Pauline (Bremer) are long-term injuries.
"I think the problem with rotating and giving people opportunities is that we have high competition for places.
"The only way we will get consistency in performances and winning league games and Continental cups games, the FA cup will come soon, and we are in the middle of the Champions League, is to make sure that competition for places is earned."
While Cushing won't be shaking up his squad, the manager is still focused on putting the strongest possible team out to help the crowd numbers increase.
"We have players in our team who are playing very, very well and we want to keep that level up," Cushing stated ahead of the match. "I'm not a believer that you rotate just because you're 5-0 up.
"It will be a very difficult game for us and we need to make sure we put the strongest team out there not only to win the game but to make sure that the crowds grow.
"We have to make sure the performance and result drive crowds up, so we will put out strongest team out there."