Women's Team
1
Bardsley hails Carli Lloyd's impact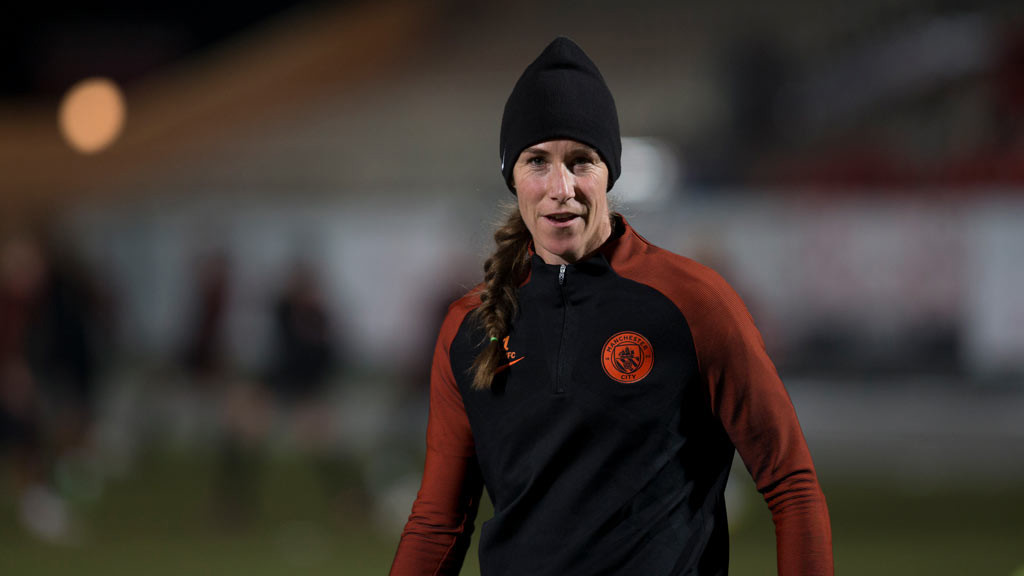 HAT-TRICK: Karen Bardsley spots the camera
Karen Bardsley says the arrival of Carli Lloyd has lifted the Manchester City Women squad.
Lloyd, who has twice won Olympic Gold, joined the Club last month and will remain in Manchester until the end of the Spring Series campaign.
She netted the winner on her Champions League debut against Fortuna Hjorring last week – and Bardsley says her character and approach to the game has already rubbed off on her new teammates.
"We've learnt from the extent of her hard work," Bardsley said. "It's made a lot of us realise that we can take things up another level and use every single day so that you develop.
"The girls love having her here and I think she really enjoys being here. You can tell she's fitted really nicely into the group."
City face Hjorring in the return leg at the Academy Stadium on Thursday leading 1-0 from last week's win in Denmark, with a place in their first-ever Champions League semi-final now very much in reach.
Bardsley says she was happy with the professional manner City approached the first leg – and believes the squad's preparations ahead of the return match have been so good there's little pressure on the players.
"We were really pleased with how we managed the game," she said.
"When they sat off us a bit we had to change our approach.
"The great thing about being here is the certainty we have on how we're going to play. We're just really excited about playing.
"We're not feeling a lot of pressure.
"Knowing how hard we've trained we're just looking forward to getting on the pitch."
You can buy tickets for Thursday's game and watch City Women in their biggest game so far.