Women's Team
1
McManus reflects on team growth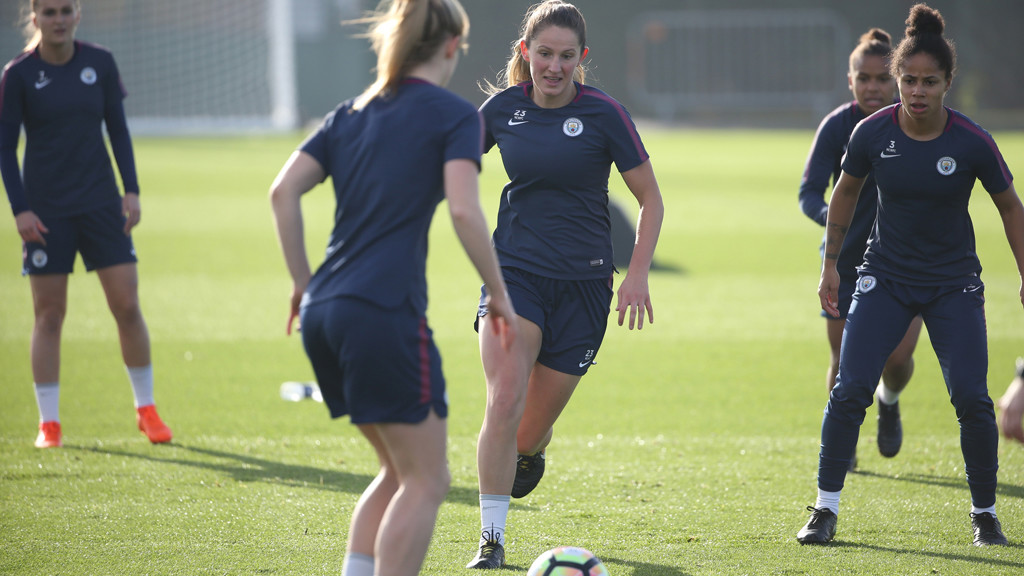 ABBIE MCMANUS: The City defender has seen women's football grow and develop.
Next year will mark a decade at Manchester City for Abbie McManus, and the defender has highlighted the changes and growth she has seen throughout her time at the club.
McManus has had a great season so far, and recently helped her side secure a 14th consecutive victory after she provided an assist during the 2-0 Continental Cup win over Bristol City.
The defender has seen the standard of football at the club increase during her time in a Blue jersey and believes that is a key part of City's ever-growing fan base.
"The girls take the mick out of me a lot because I've been here 10 years and each year I've watched the team grow," Abbie told ManCity.com. "To see where women's football is going and to see where this club is taking women's football alone is just staggering – I'm really happy and excited that I can still be a part of that.
"I've seen the level and standard of football we play grow so much and I think that's why we've got a big fan base.
"We don't want people to watch and not want to come and see us again, we want to give them exciting football.
"Thanks to Nick, our manager, our style of play is exciting and even when moves come off in a game it's great to be a part of."
On a personal level, Abbie is delighted to be playing regularly across all competitions after recovering from an ankle injury last season.

"It's great to play and obviously I've got more minutes this season already compared to last year," McManus added.
"I got over my injury last season but I couldn't get into the team last year, but this season I've been playing right-back and really enjoying it.
"We all had targets at the beginning of the season and coming into the Christmas period now we have met all of those.
"We just need to keep the momentum going into next year."
City return to league action on Sunday 7 January against Reading away at Adams Park, kick-off at 4pm (GMT).