Women's Team
1
Women's Champions League fixtures confirmed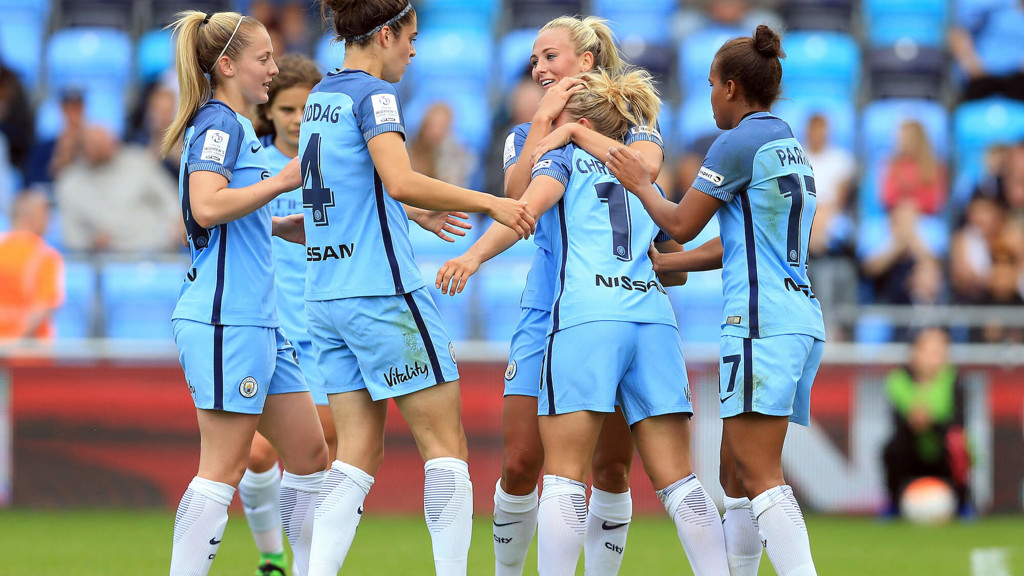 CELEBRATION: City celebrate Izzy Christiansen's opener at the Academy Stadium against Doncaster Rovers Belles.
The dates of Man City Women's first ever Champions League games have been confirmed.
The Blues were drawn to 2009 finalists Zvezda Perm in the Round of 32 and will face the Russian outfit home and away.
As the unseeded team, City will play at home first at the Academy Stadium on Thursday 6 October at 7pm BST.
The return leg will be played less than a week later at the Zvedza Stadium on Wednesday 12 October at 3pm BST.
The fixture is included in the 2016 Man City Women Seasoncard package. Additional ticket information will be released in due course.