Women's Team
1
MCWFC in new agreement with Aabar Investments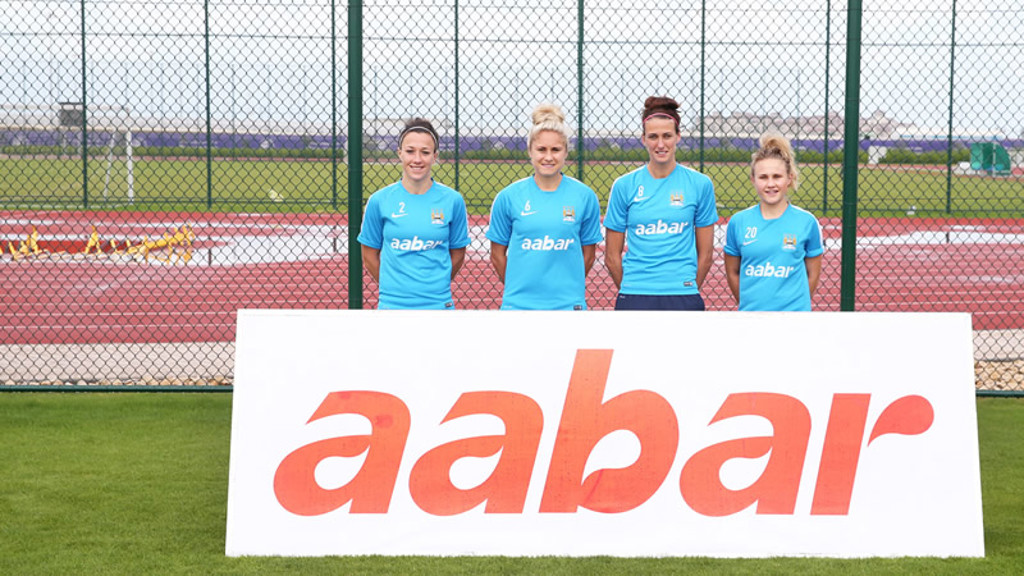 As part of the agreement, Aabar will sponsor Manchester City Women's pre-season training camp in Abu Dhabi, as well as receive a range of match-day advertising at the new 7,000 capacity Academy Stadium.
The company will also brand Manchester City's Community Pitch at the recently opened City Football Academy, located in the heart of East Manchester.
Continental Cup holders MCWFC flew out to Abu Dhabi on Wednesday 14 January for a week-long stay in the United Arab Emirates as they kick-off their preparations for the new season.
As part of MCWFC pre-season training Supported by Aabar, the team will take part in knowledge sharing exercises, facilitated by Aabar, involving the U.A.E Women's National Team including four coaching clinics ranging from tactical, football and physical led by coaches and players from Manchester City Women.
Aabar's logo will also be featured on the Blues' training wear for the duration of their stay.
Commenting on the partnership, Chief Business Officer for Manchester City, Tom Glick, said: ''Manchester City Women are continuing to grow both on and off the field and today's announcement of a new partnership with aabar, a global company with an outstanding reputation, is evidence of this.
"Our women's team are extremely proud to have the opportunity to visit Abu Dhabi and see first-hand the fantastic local support that Manchester City has across the United Arab Emirates.
"We look forward to preparing for our new season alongside aabar and hope to share successes together over the coming years''
His Excellency Khadem Al Qubaisi, Chairman of Aabar Investments, said: "Aabar Investments is delighted to extend its support of Manchester City to include Manchester City Women's Football Club, in line with our commitment to empowering female athletes here in the UAE and globally.
"We are especially proud to be able to use our relationship with MCWFC for the benefit of the UAE Women's National Team."
The investment company, a subsidiary of the International Petroleum Investment Company (IPIC), continues its support of MCFC, including City Football Schools, Manchester City's network of international Academies.