MCWFC News
1
Watch MCWFC's first home game for FREE!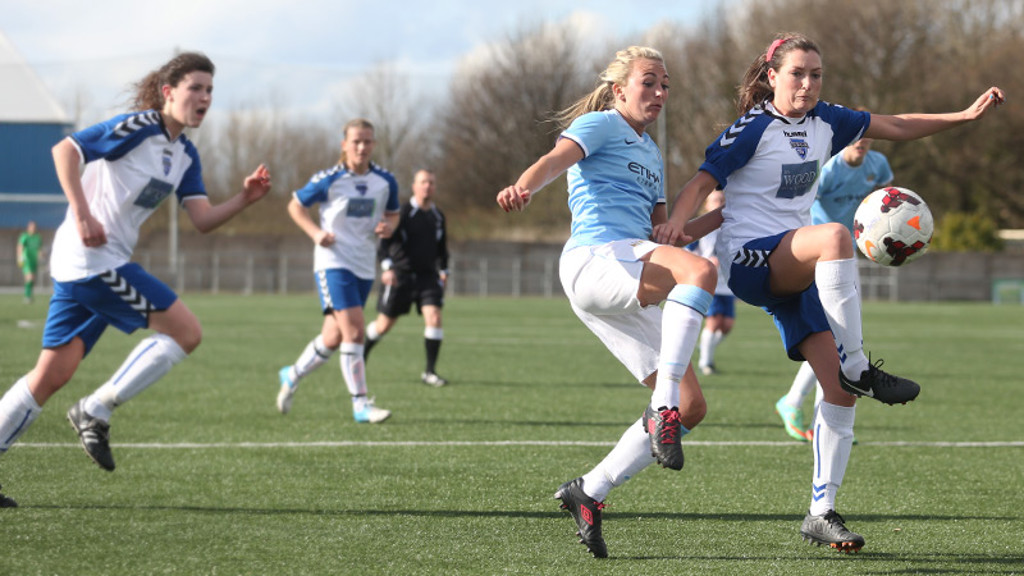 duggan
This Sunday, City Women take on Aston Villa Ladies at the Manchester Regional Arena and MCFC seasonticket holders can go FREE by booking in advance!
This is the last chance to see the Blues in pre-season action, with tickets priced at just £2 for adults and £1 for under-16s. Those who have signed up to the British Heart Foundation's 'City.Heart.Walk' event before kick-off are also eligible for a FREE ticket.
After the Blues' last game - a 7-0 demolition of Durham Women - manager Nick Cushing urged fans to come down and see his side's creative flair for themselves.
"We want people to watch us and want to come back," he asserted. "Hopefully our methodology, which promotes an attacking, attractive style, will reflect that."
England striker Toni Duggan also encouraged fans to step up their support by attending the game.
"I'm looking forward to the home game with Aston Villa," she stated. "There's been a lot of talk about City Women recently and we've had a lot of backing from the fans on social media but I think it will be good for them to come and see us in action."
To purchase tickets, visit the Etihad Stadium box office, which is also open on Sunday from 11am. Please note: MCFC seasonticket holders MUST claim their ticket in advance as seasoncards will not be operational for this game.
Kick-off is at 2pm at the Manchester Regional Arena, Rowsley Street, M11 3FF.