Interview
1
Christiansen: Let's not waste Chelsea win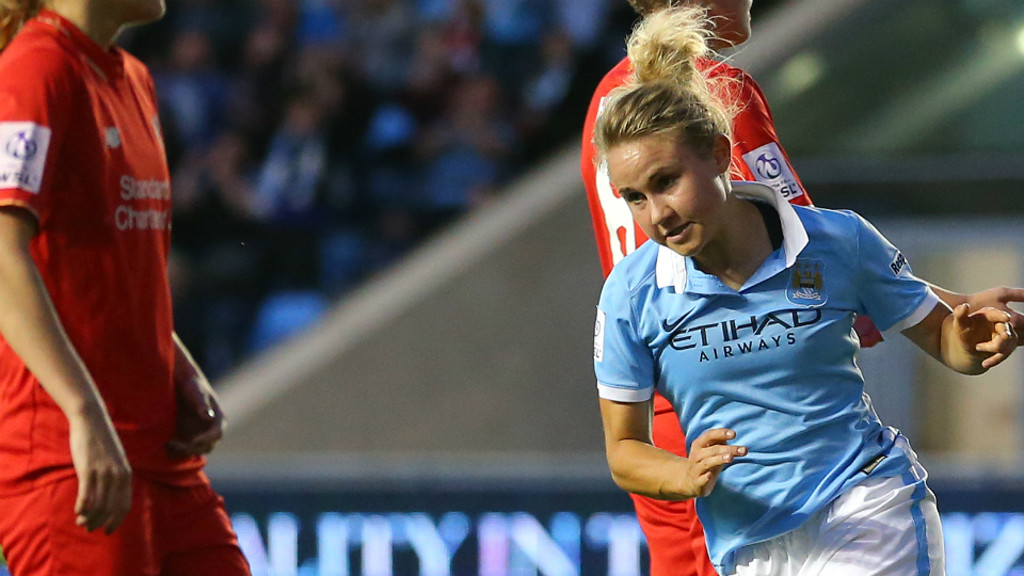 Christiansen
Izzy Christiansen has urged City not to let their victory over Chelsea go to waste when they travel to Liverpool on Wednesday night.
The Blues moved six points clear of the Londoners at the top of the table with an impressive triumph in Staines, prompting some to deem Nick Cushing's side title favourites.
The midfielder, who returned to action against the reigning champions after a lengthy spell on the sidelines, echoed her manager's sentiments though, insisting City have work to do if they are to clinch a first league crown.
"The win at Chelsea was massive but we don't see it as anything other than another win and another clean sheet," she reflected.
"The three points means nothing if we don't get three more against Liverpool.
"We need to make sure we go there and get the win."
Having suffered an ankle injury at Liverpool on the opening day of the season, Christiansen has worked tirelessly to recover quickly and was naturally thrilled to be back in contention.
"It was a great but tough game to come back to," she stated. "It was intense with a high tempo and I was delighted to get back on the pitch and most importantly, get the win.
"I thought we were excellent. Defensively, we made sure we didn't concede and kept our clean sheet record intact; offensively, we had pace and it was a fantastic goal by Demi Stokes to open the scoring.
"Jennifer Beattie is definitely claiming the second goal - there was a bit of a discussion during the warm-down in which the staff suggested it could be an own goal, but we disagree!
"We're all just really pleased."
Asked whether she is now back to full fitness, the England star replied: "I'd like to think so.
"I've worked extremely hard in rehab to get back out onto the pitch and I'm just really pleased to be back in contention.
"We go again now on Wednesday and we need to make sure we're in the best condition going into that game."