Quizzes
1
David Silva turns 31: Quiz on his Man City career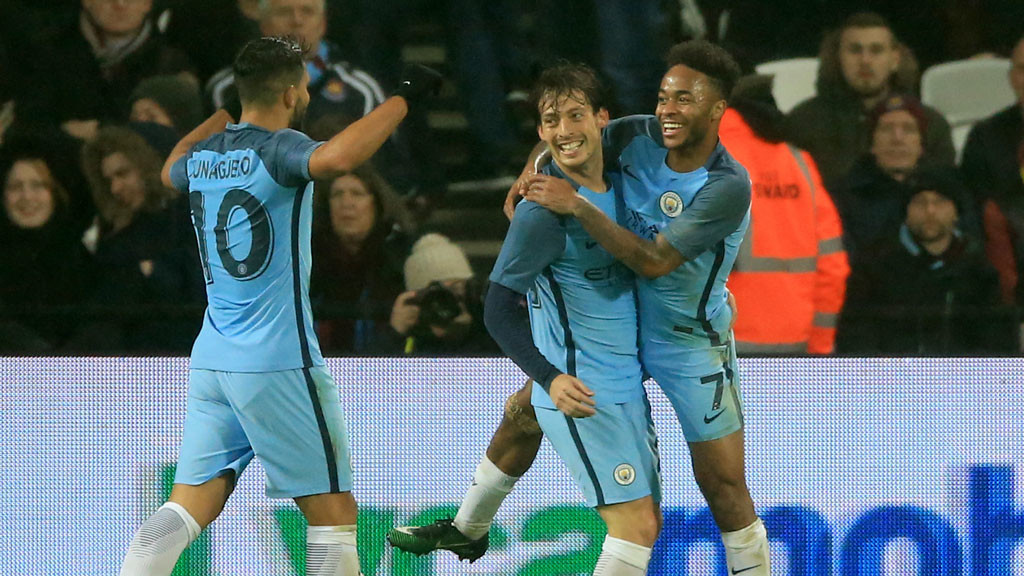 JOY: Silva celebrates his goal at West Ham in the FA Cup
Manchester City's magician David Silva turns 31 today so why not test yourself on your knowledge of his City career?
Having won two Premier League titles, two League Cups and an FA Cup during his time at City, it's fair to say Silva is already written into Manchester City folklore.
The Spaniard is regarded as one of City's greatest ever players, but how much do you know about his time at the Etihad Stadium? Our quiz is the perfect place to show off your knowledge!
Tweet @ManCity with your scores once you've taken on the challenge!
You can also view our photo gallery on El Mago's City career by clicking here.