Picture Special
19
Champions 2018/19: Key moments of the season
PIVOTAL PENALTY: Sergio Aguero netted from the spot in a narrow win against West Ham
What an achievement. What a finale. What a season.
Manchester City clinched our fourth Premier League title with a thrilling 4-1 final day triumph over Brighton and Hove Albion, pipping Liverpool to the league crown by a single point.
A rollercoaster season of ups, downs, twists and turns was concluded with the trophy draped in sky blue for the second successive season, as Pep Guardiola's men secured back-to-back successes for the first time.
With City and Liverpool locking horns throughout the campaign for top spot, it marked the end of an unforgettable title race.
Take a look back on the key moments of a sensational season...
READ: Sterling, Aguero and Laporte hail Pep influence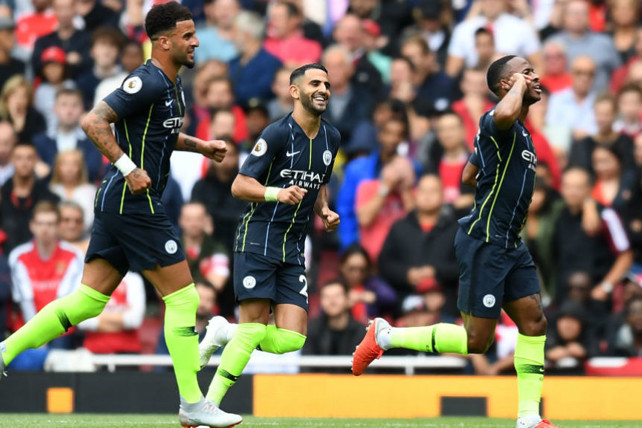 STERLING START: Opening day delight, as goals from Raheem Sterling and Bernardo Silva secure a 2-0 win at Arsenal
1
SIX AND THE CITY: Sergio Aguero was the star of the show, bagging a hat-trick in our first home game of 2018/19 - a 6-1 win over Huddersfield
2
TO THE POINT: Billed as an early 'title decider', City and Liverpool played out a goalless draw at Anfield, which could have been better for the Champions if not for a missed penalty late on!
3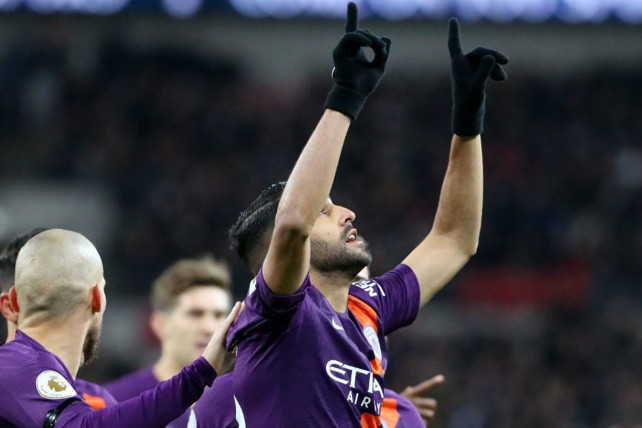 PURPLE HAZE: Riyad Mahrez bagged a crucial winner in a hard-fought triumph at Tottenham
4
DEMOLITION DERBY: Ilkay Gundogan sealed a superb 3-1 home win over neighbours United at the Etihad Stadium
5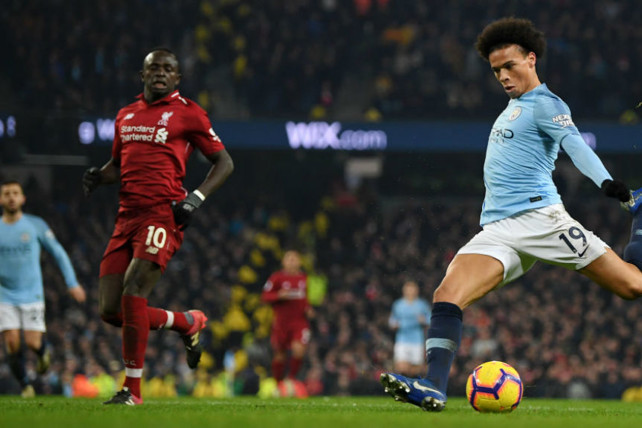 TRIGGER HAPPY: Leroy Sane fired home the winner in a crucial 2-1 win over Liverpool, cutting the gap at the top of the table
6
GUNNING FOR GLORY: Another hat-trick for Sergio Aguero to down Arsenal!
7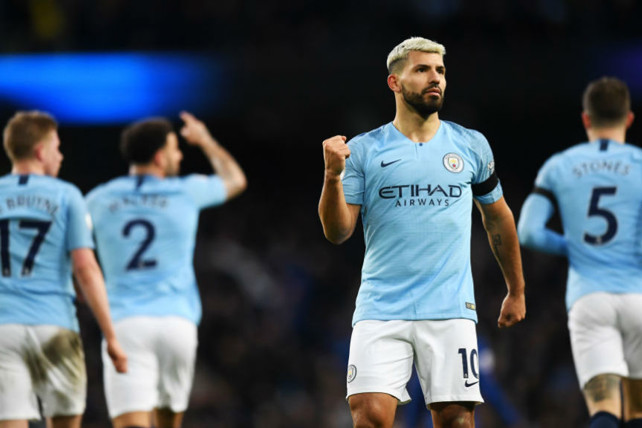 MAN ON FIRE: And another tremendous treble for Kun in a 6-0 demolition of Chelsea!
8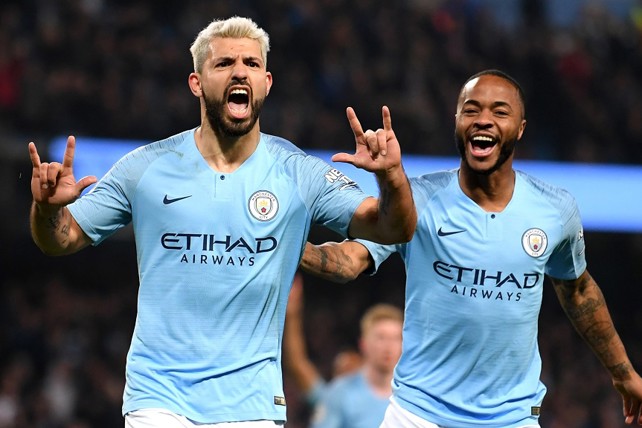 PIVOTAL PENALTY: Sergio Aguero netted from the spot in a narrow win against West Ham
9
CHERRY PICKER: Riyad Mahrez with another matchwinner - this one at Bournemouth
10
RISE AND SHINE: Phil Foden picked the perfect time to net his first Premier League goal - the winner against Spurs
11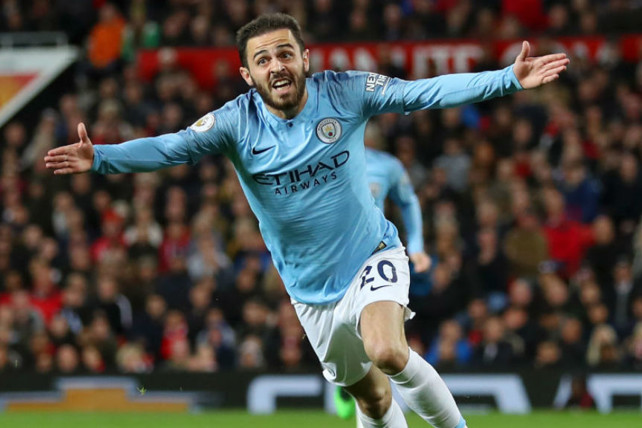 GOALDEN BOY: Bernardo Silva was on the scoresheet once again to draw first blood in the 178th Manchester Derby
12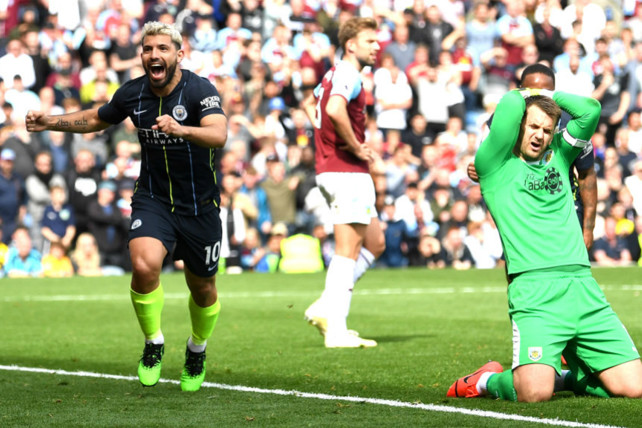 NARROW MARGINS: Sergio Aguero's 20th goal of the season crossed the line by an extraordinary 29.5mm to defeat Burnley!
13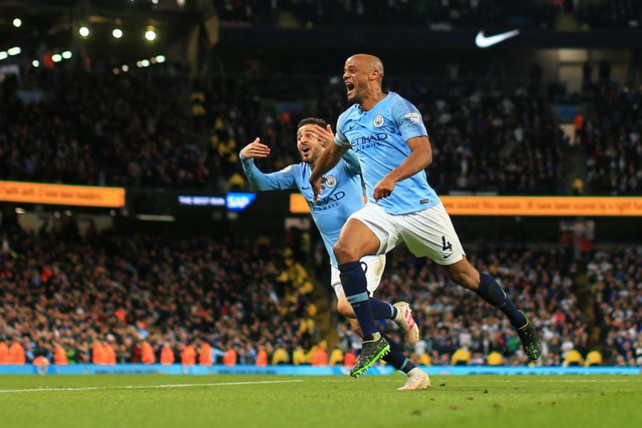 COMETH THE CAPTAIN: Skipper Vincent Kompany stepped up to unleash a 30-yard thunderbolt against Leicester to move City within touching distance of Premier League trophy
14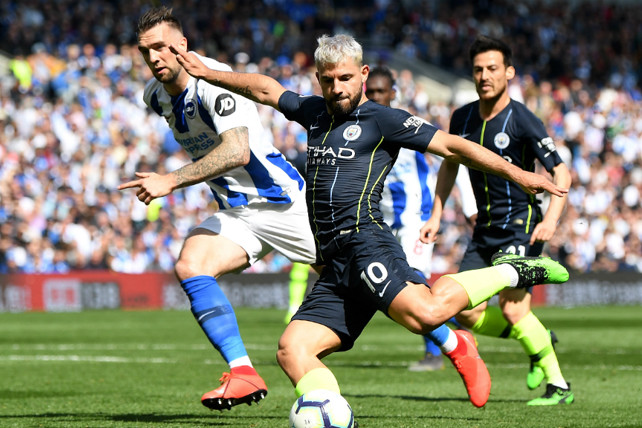 AGUEROOOOO: Our Argentine ace was at the heart of more final day drama, netting a crucial equaliser 83 seconds after Brighton's opener
15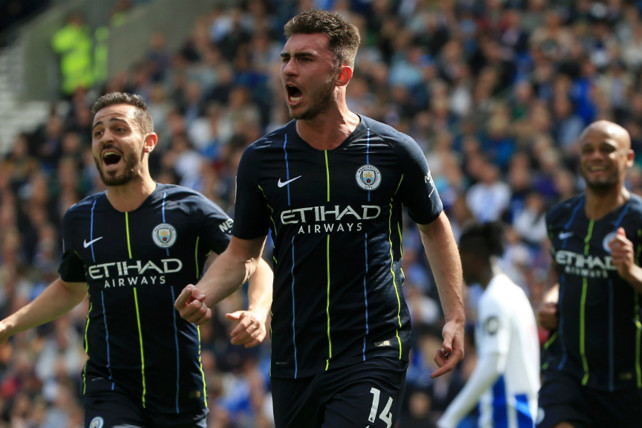 MESMERIC LAPORTE: Aymeric Laporte rose highest to head home another pivotal goal to hand City the lead
16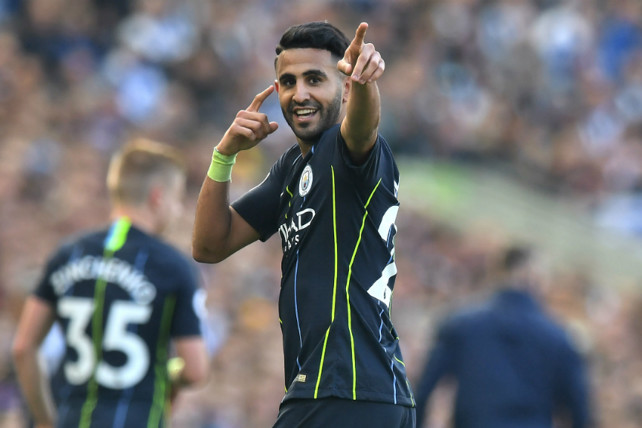 FORWARD THINKING: Riyad Mahrez bagged a beauty to extend the lead
17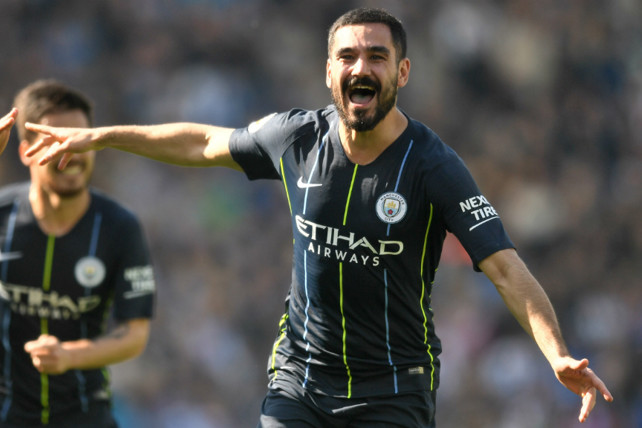 GERMAN EFFICIENCY: Ilkay Gundogan added the icing to the proverbial cake with a sensational free-kick
18
CHAMPIONS: Vincent Kompany lifts City's fourth Premier League trophy aloft