Picture Special
15
Gallery: Sterling stars at Selhurst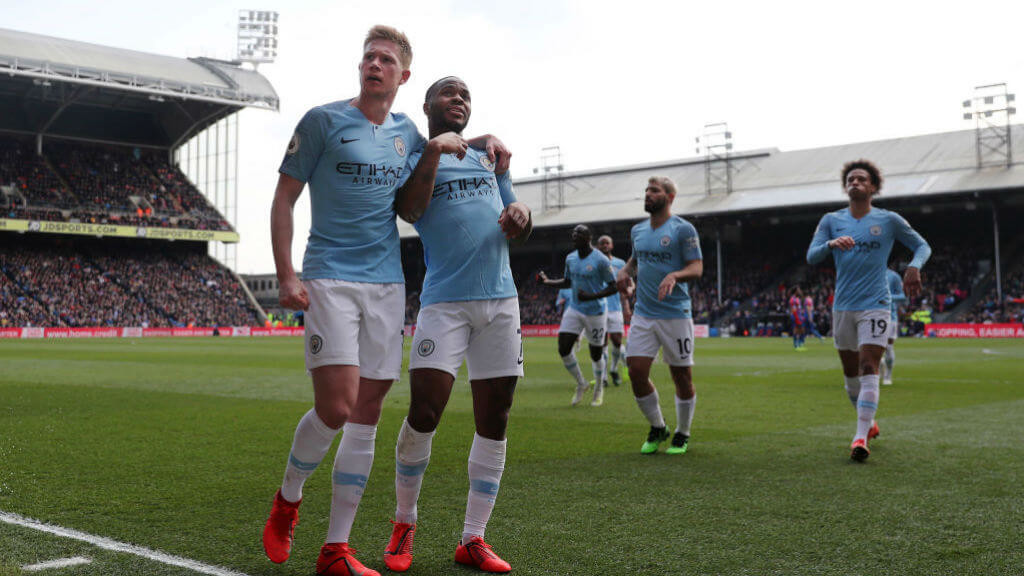 SIMPLY SUBLIME: What a performance it was from these two today.
Raheem Sterling was the star of the show as Manchester City secured a much-deserved 3-1 win over Crystal Palace.
A goal in each half from a sublime Raheem Sterling, added to in the final minute of the game by substitute Gabriel Jesus, saw City claim all three points at Selhurst Park as we continue the race for the Premier League title.
READ: Relentless City power past Palace
Sterling opened the scoring for City after latching onto a glorious through-ball from midfield maestro Kevin De Bruyne.
A beautifully worked passage of play in the 63rd minute saw Sterling grab his second of the game with a close-range tap-in to double our lead.
It was to be a rather nervous final few minutes for our boys in blue, Luka Milivojevic grabbing a goal back for Palace direct from a free-kick on the edge of the box.
However, Gabriel Jesus was on hand to ensure that City would return to Manchester with all three points in the bag.
The Brazilian fired in the third and final goal of the game for Pep Guardiola's side just before referee Martin Atkinson blew the final whistle.
View all the best pictures form the game via the gallery below!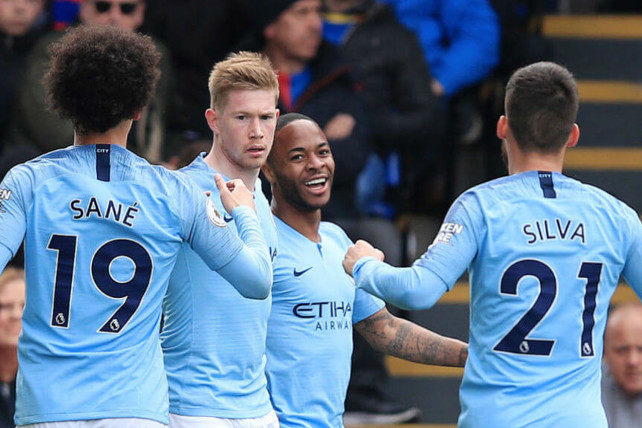 LET THE GOOD TIMES ROLL: Raheem Sterling celebrates opening the scoring for City.
1
GLEEFUL GUARDIOLA: Pep celebrates City's opener.
2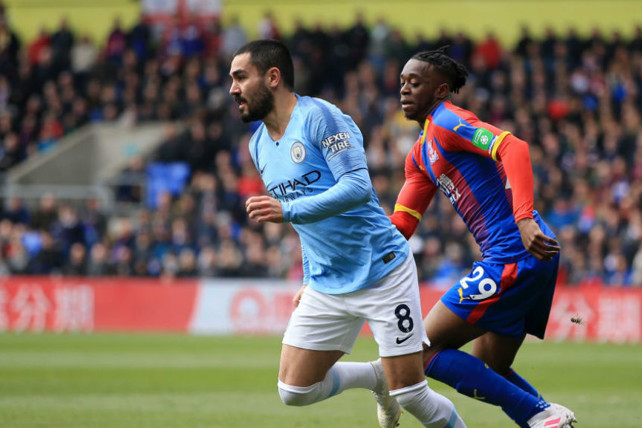 ON THE RUN: Ilkay Gundogan chases after the ball.
3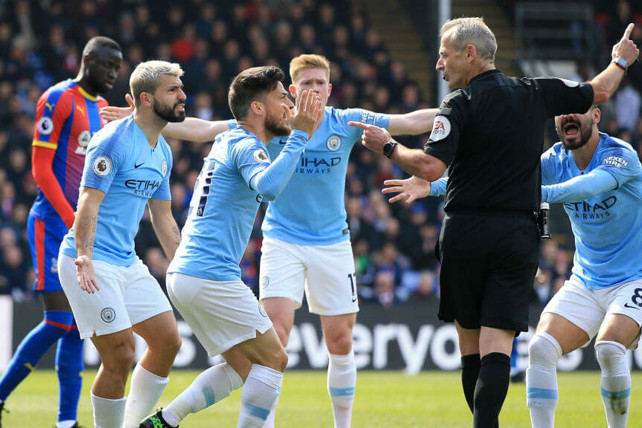 APPEAL: City players appeal for a free-kick on the edge of the box but are dismissed by referee Martin Atkinson.
4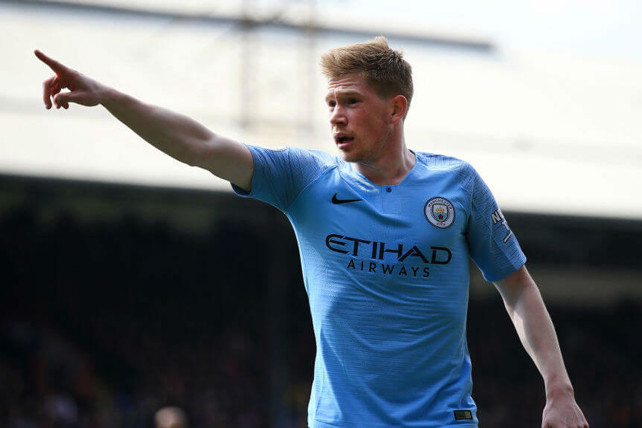 IN CONTROL: KDB taking command.
5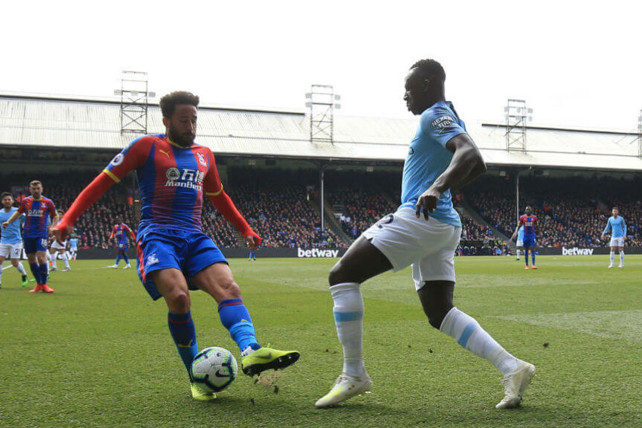 ACTION SHOT: Benjamin Mendy running down that left wing...
6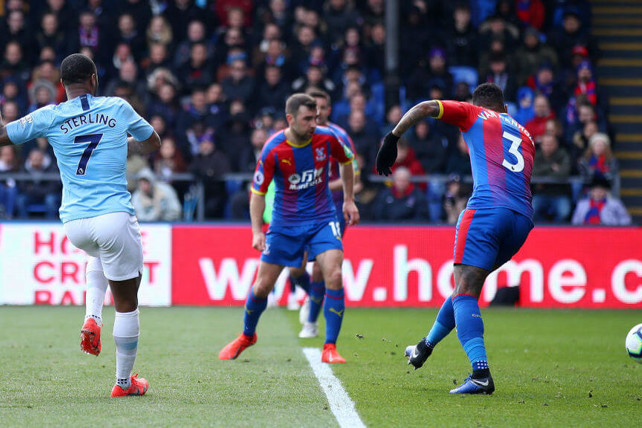 AIM AND FIRE: Sterling grabs his second goal of the game and doubles City's lead!
7
MORE JOY FOR THE BOY: It's a goal in each half for Raheem Sterling.
8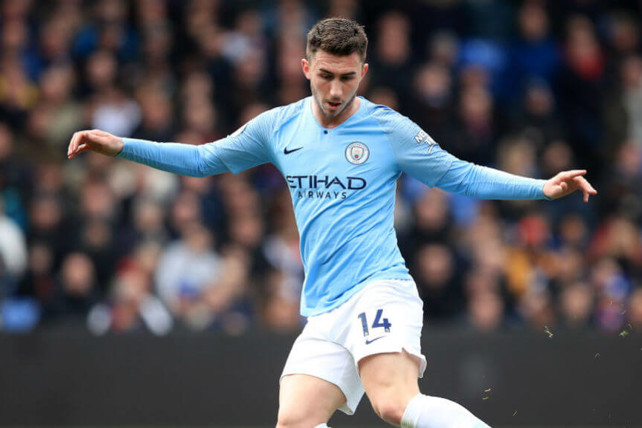 AIN'T NOBODY: ... ever getting past Aymeric Laporte.
9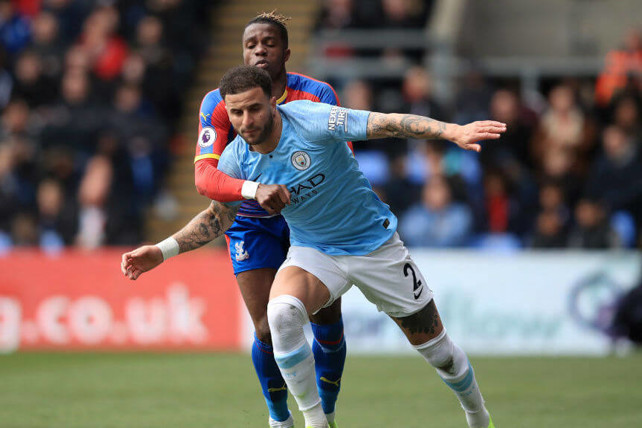 WWB: Walker and Wilfied battle.
10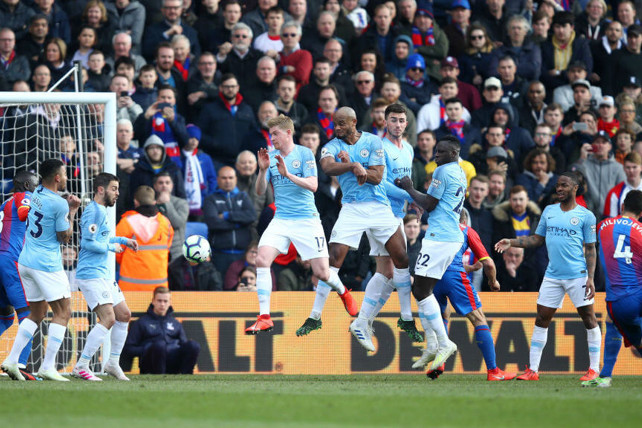 TENSE TIMES: A free-kick sees Palace grab a late goal back through Luka Milivojevic.
11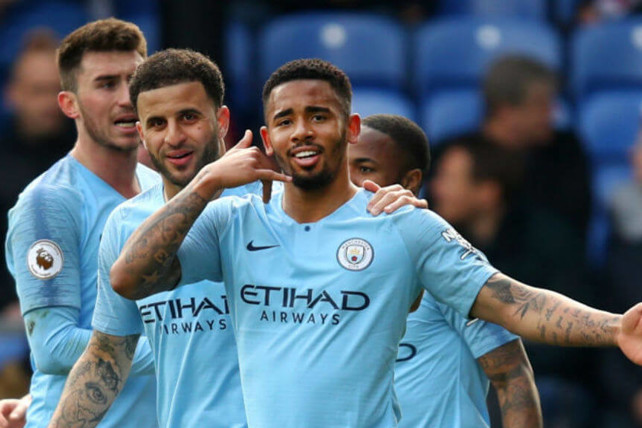 DONE DEAL: Gabriel Jesus seals all three points for City at Selhurst Park.
12
GOALS GALORE: Match Winner Gabriel Jesus celebrates with double goalscorer Raheem Sterling.
13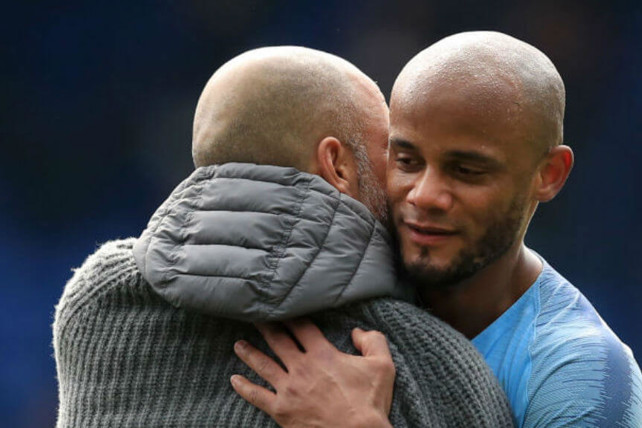 PEP AND KOMPANY: The manager and the captain celebrate the win.
14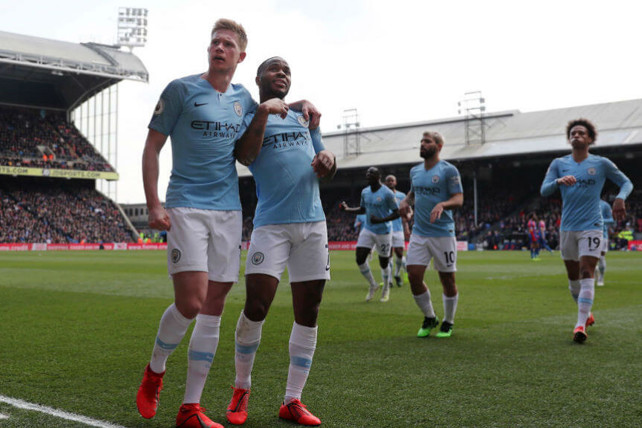 SIMPLY SUBLIME: What a performance it was from these two today.