Picture Special
10
City spurred on with Tottenham back in town
HELPING HAND: Danilo gets Leroy Sane back up onto his feet
Manchester City refocused on their Premier League title tilt this morning having shaken off last night's Champions League disappointment.
Tottenham return to the Etihad Stadium this Saturday for the second time in a week after a thrilling Champions League second-leg clash.
The Blues will be hoping for a similar performance this weekend as we look to further our quest for a domestic treble.
READ: SWP: 'Outstanding Sterling the perfect role model'
READ: Where can I watch City v Spurs?
And some rondos certainly upped the intensity on a pleasant Manchester morning, with Phil Foden in particular looking sharp when aiming to win back possession.
The lads were in high spirits as they were put through their paces as they gear up for another exciting Etihad encounter on Saturday.
You can see the best of the action via the gallery below!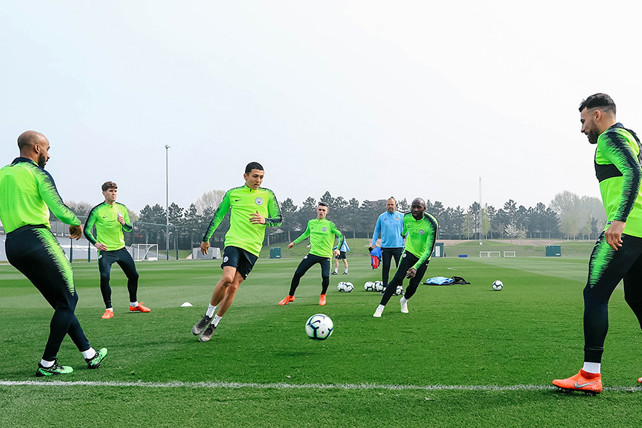 EL RONDO: Ian Carlo Poveda is put through his paces in the middle
1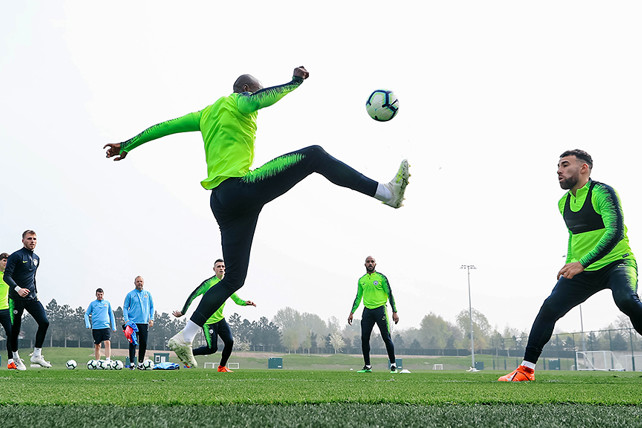 UP HIGH: Eliaquim Mangala meets an aerial pass
2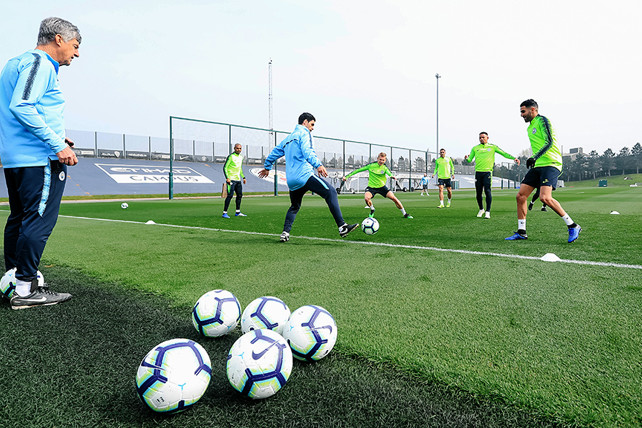 HANDS ON: Mikel Arteta gets involved in a rondo
3
HELPING HAND: Danilo gets Leroy Sane back up onto his feet
4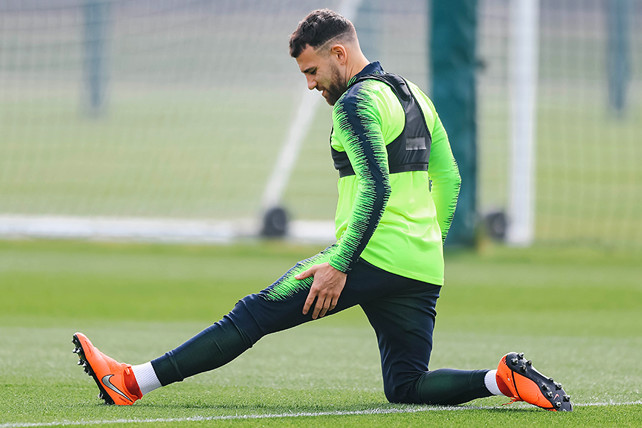 ON THE OTA-MENDI: Our centre-back loosens himself up
5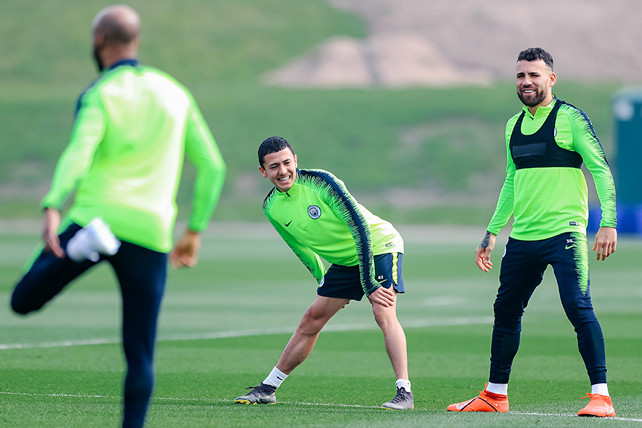 DOWN TIME: The lads prepare themselves for the next drill
6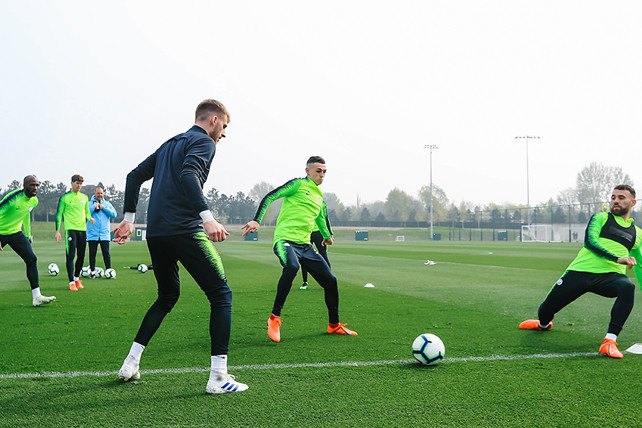 CLOSING IN: Phil Foden looks to intercept play
7
AT PHIL STRETCH: Phil Foden gets stuck in
8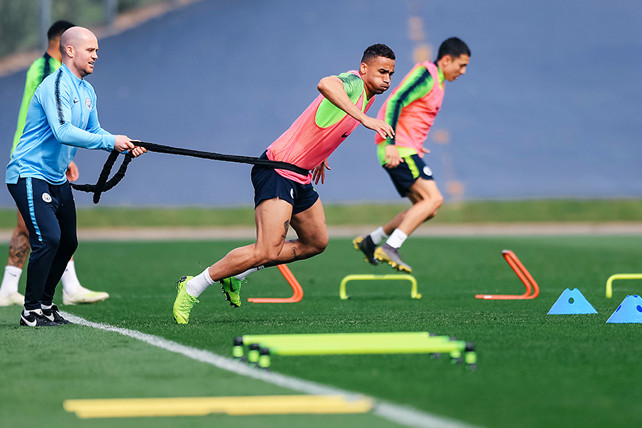 ON YOUR MARKS: Danilo prepares to explode into space
9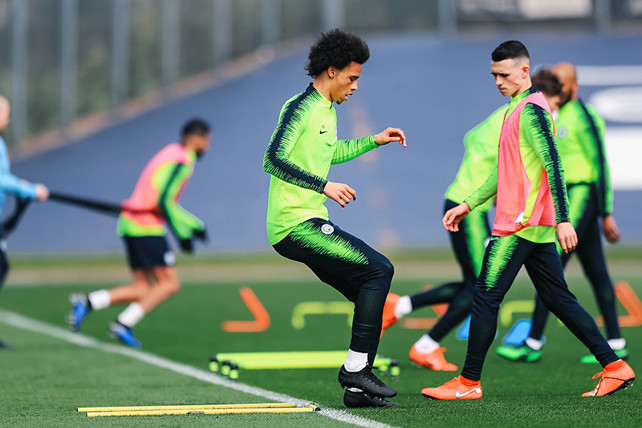 PREPARATION IS KEY: Our winger gears himself up for Saturday's game...