Picture Special
10
Blues buoyant after Wembley win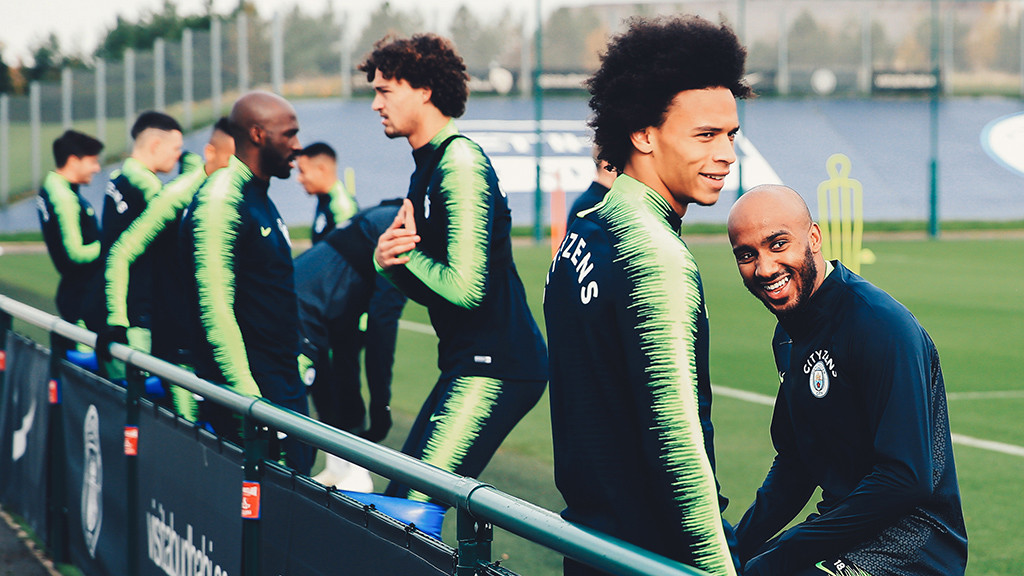 ALL SMILES: Something's tickled Leroy Sane and Fabian Delph
The morning after the night before...
There was a buzz in the air at Tuesday's training session, following the events at Wembley Stadium on Monday night, as City returned to the top of the Premier League table with a 1-0 triumph over Tottenham.
Riyad Mahrez's early strike proved the difference, as the Blues extended our unbeaten record, and before attentions turn to Thursday night's Carabao Cup clash against Fulham, there was time to enjoy a job well done.
View our exclusive training gallery below...
READ: Talking Points | Capital City and resilient Riyad
WATCH: Match highlights | Spurs 0-1 City
GALLERY: Action shots | Wembley winners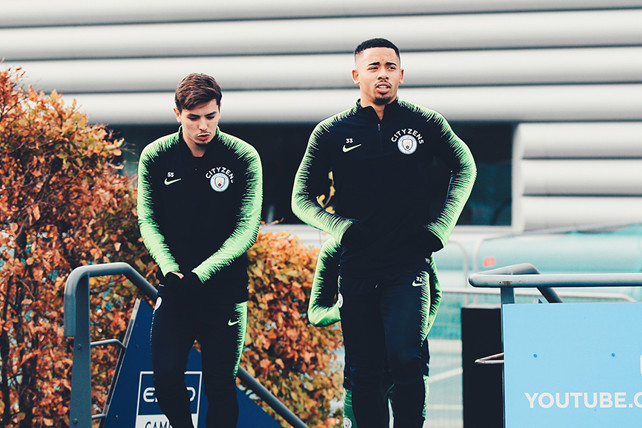 BRRRR-AHIM!: Another cold one in Manchester...
1
CAPTAIN'S HAT: Vincent Kompany should be used to the cold by now!
2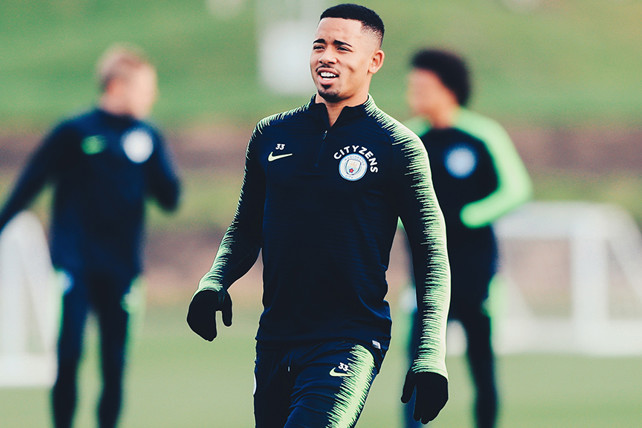 FUN AND GAMES: A cheerful Gabriel Jesus
3
CONTROL: Eyes on the prize
4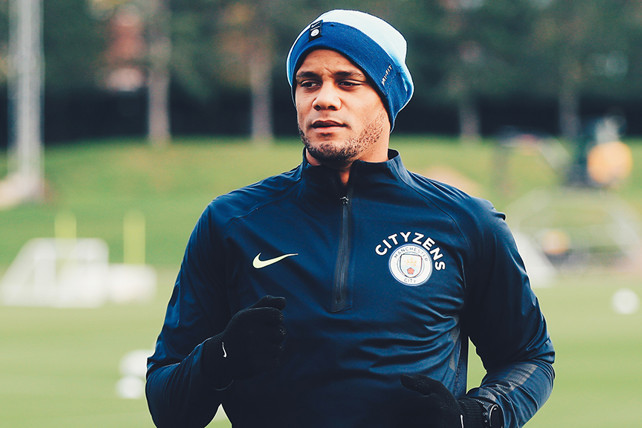 SKIPPER: Fully focused, as ever
5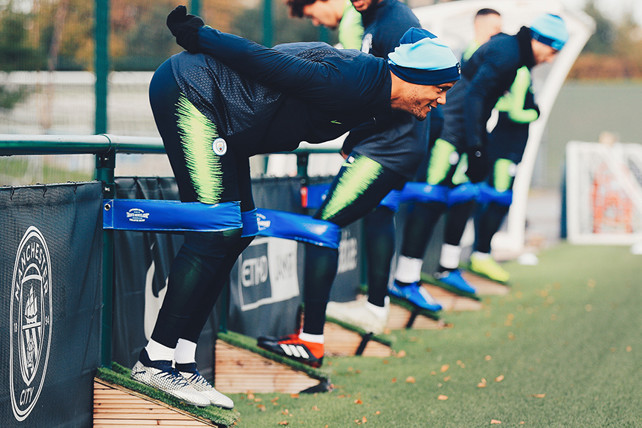 BLUES BAND: Strength and conditioning
6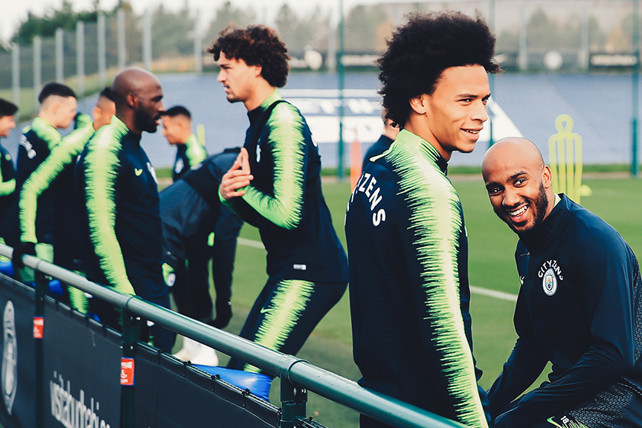 ALL SMILES: Something's tickled Leroy Sane and Fabian Delph
7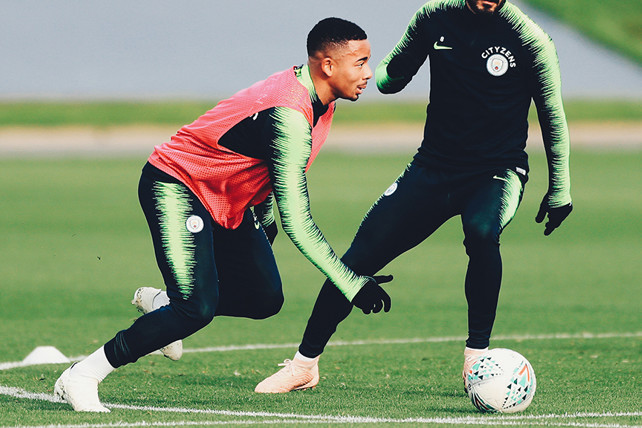 LOW DOWN: That low centre of gravity
8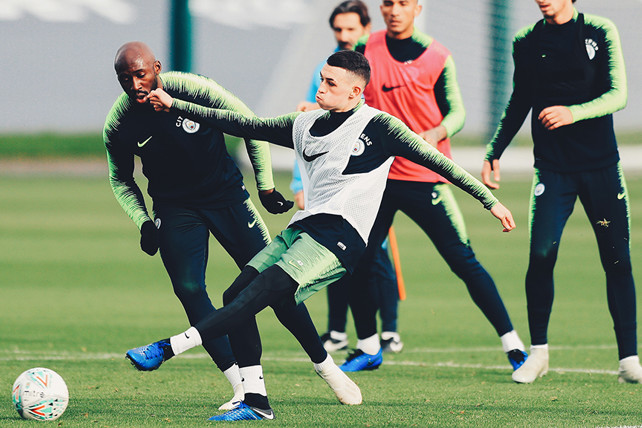 BOYHOOD BLUE: Will Phil Foden earn more minutes in Thursday's Carabao Cup clash?
9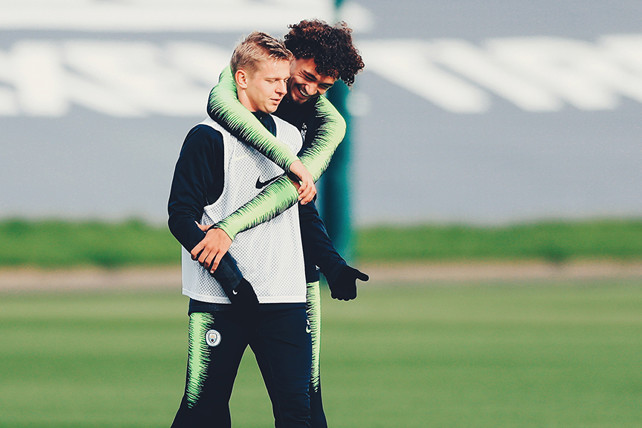 DELIGHT: Philippe Sandler made his first appearance in City colours with our EDS at the weekend