Picture Special
15
Best of the action: Derby delight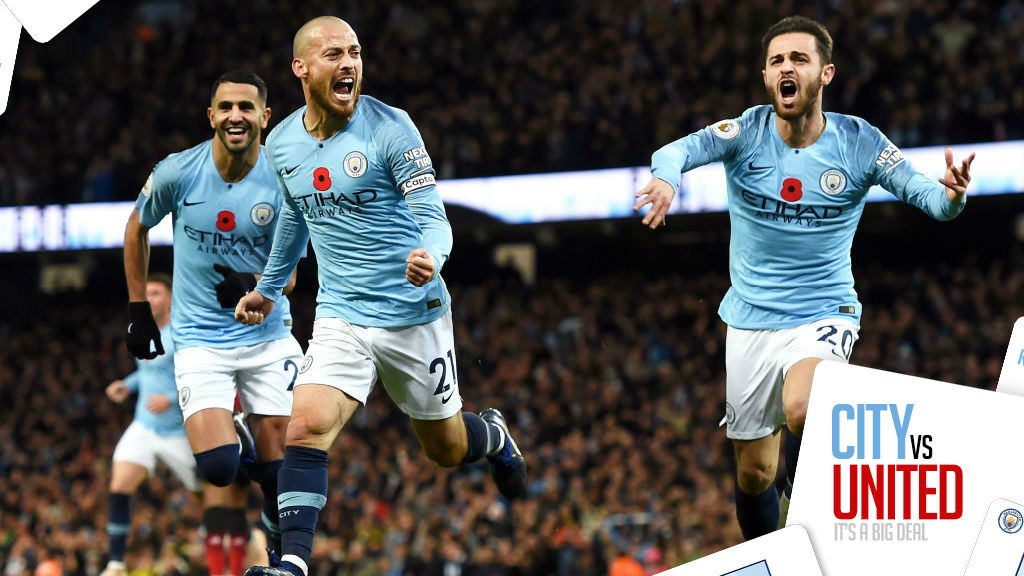 BLUE HEAVEN: David Silva and Bernardo Silva ccelebrate after City's opening goal in our 3-1 derby win over United
Manchester City produced a superb display to claim the 177th Manchester derby and so maintain our lead at the top of the Premier League.
Goals from David Silva, Sergio Aguero and Ilkay Gundogan earned Pep Guardiola's side a deserved win in what was a dominant all-round display.
Silva struck first early in the first half after great work by Bernardo before Aguero powered home a stunner early after the restart.
And though Romelu Lukaku pulled a goal back for United with a second half penalty, City made sure of a crucial and thoroughly merited victory through Ilkay Gundogan's late strike.
It was the perfect way for the Blues to sign off ahead of the international break after a run of five victories in 13 days across three competitions.
Click on the gallery below to view the best of the action…
SLIDE RULE: Bernardo puts a block on Maraoune FellainI
1
HAIR WE GO: Sergio Aguero, sporting his new silver hair style, powers at the United defence
2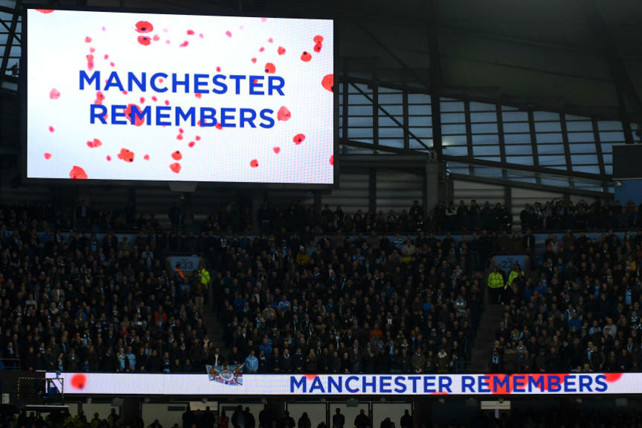 NEVER FORGOTTEN: On November 11th 2018, the words say it all...
3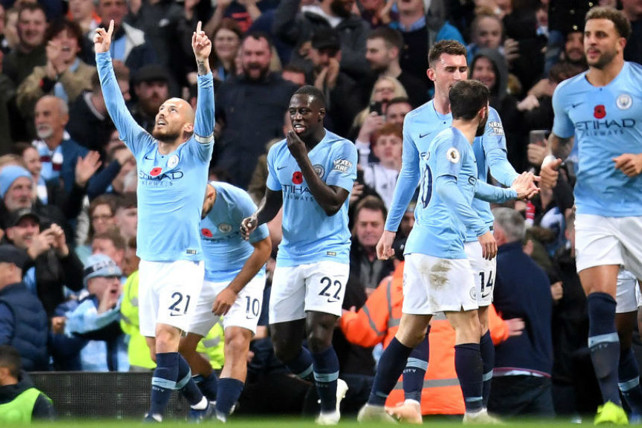 BLUE HEAVEN: David Silva celebrates after opening the scoring for City
4
BY THE RIGHT: David Silva slams home City's first goal
5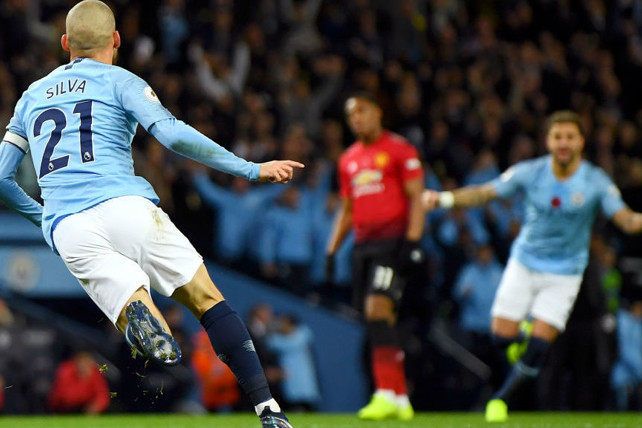 SUNDAY BEST: David Silva swivels away in delight after his opener
6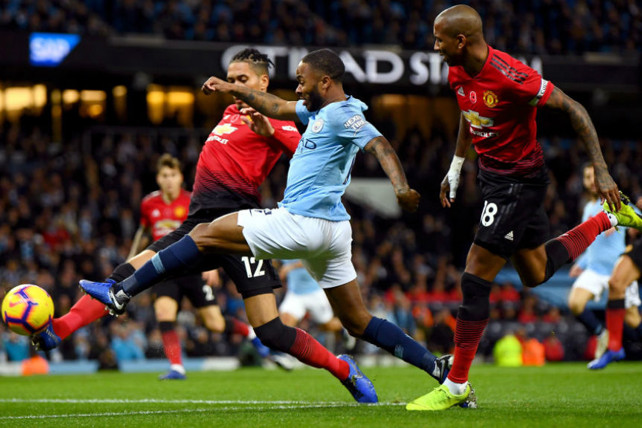 RAZZLE DAZZLE: Raheem Sterling causes panic in the United back-line
7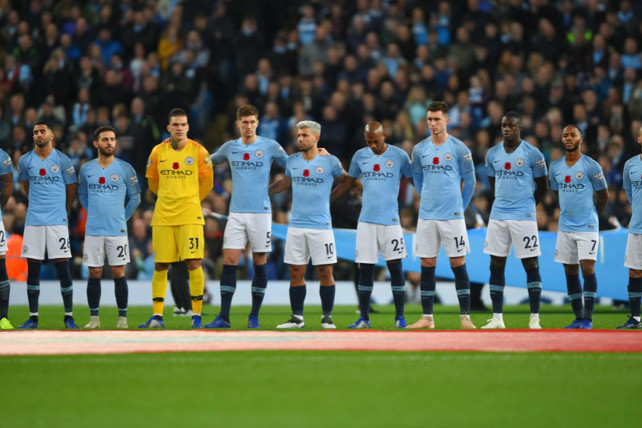 SOMBRE MOMENT: The players paused to commemorate the 100th anniversary of the Armistice
8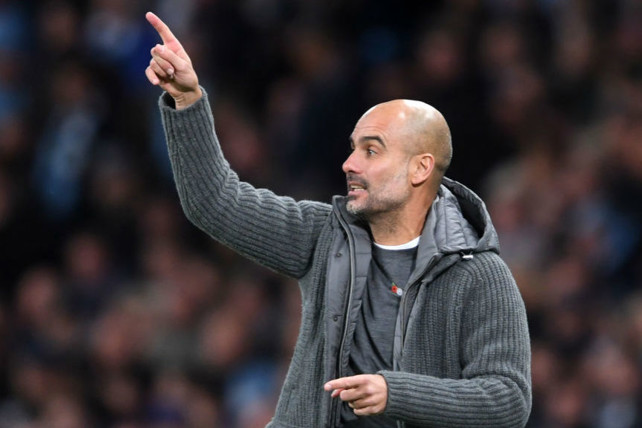 PEP'S POINTER: City boss Pep Guardiola urges the Blues on
9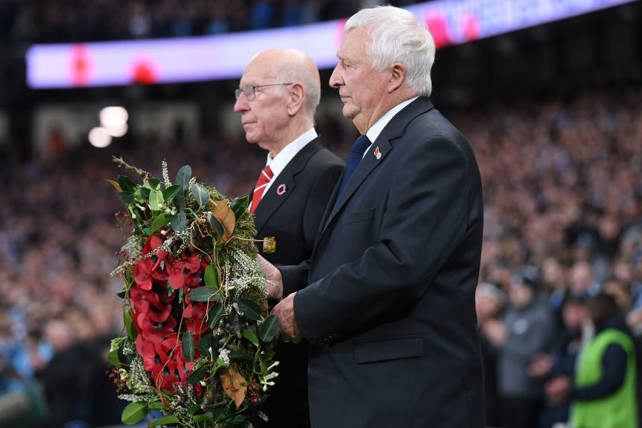 POIGNANT: Mike Summerbee and Sir Bobby Charlton laid a wreath before kick-off to honour the fallen
10
WHAT A FEELING: David Silva starts the celebrations after his opener
11
POWER SERGE: Kun goes close as he powers in on goal
12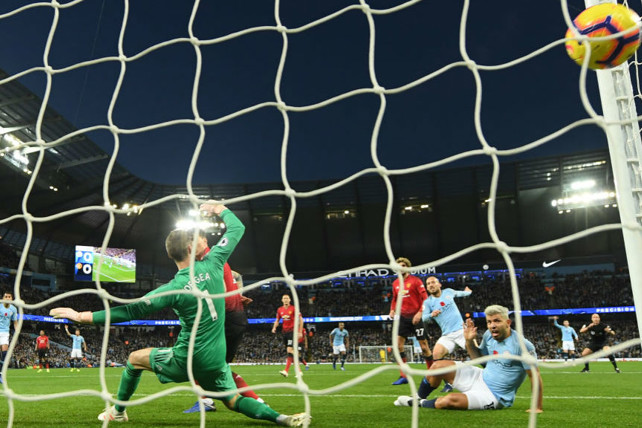 NET GAIN: David Silva's shot nestles in the back of the United goal.
13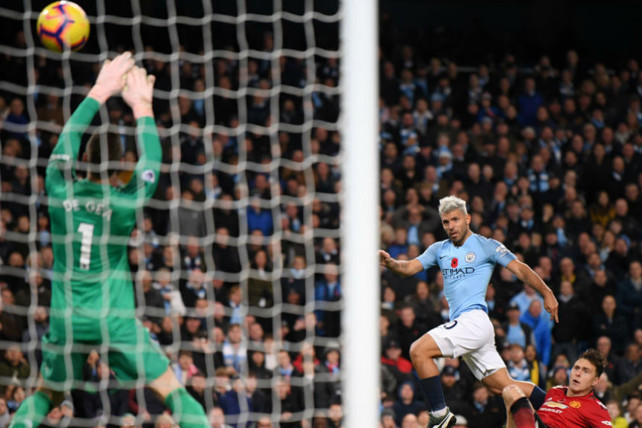 JUST TWO GOOD: Sergio Aguero slams home City's second goal with a thunderous strike
14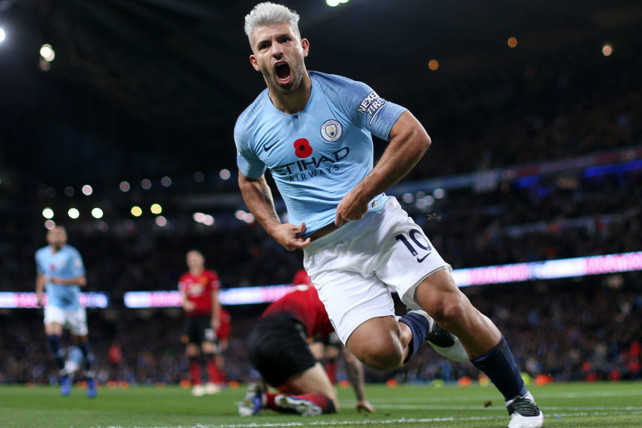 ROAR POWER: Sergio Aguero celebrates after his brilliant goal