Picture Special
11
CFA packed for Cityzens Sunday!
OVER THE BLUE MOON: One fan's dreams are made as Moonbeam watches on!
The doors of the City Football Academy were thrown open to fans on Sunday for a special day of activities.
And the centrepiece of the day was a signing event and open training session.
The players were brought out individually before signing autographs for fans on a wet day at the CFA.
Those who started yesterday's match did some light running before leaving for treatment, while those not involved stayed and were put through their paces under the watchful eye of Pep Guardiola.
A series of Rondos and passing drills started the session – before a seven-a-side game, with coach Mikel Arterta operating in a midfield role for both teams, took centre stage,
It was a fascinating insight into how the manager prepares his players for top-level football.
Fans were also invited to see the Premier League, Carabao Cup and Community Shield trophies, as well as visit our indoor pitch to take part in a series of kids games.
It's been a special event for all those in attendance.
A selection of the best images from the day are gathered below!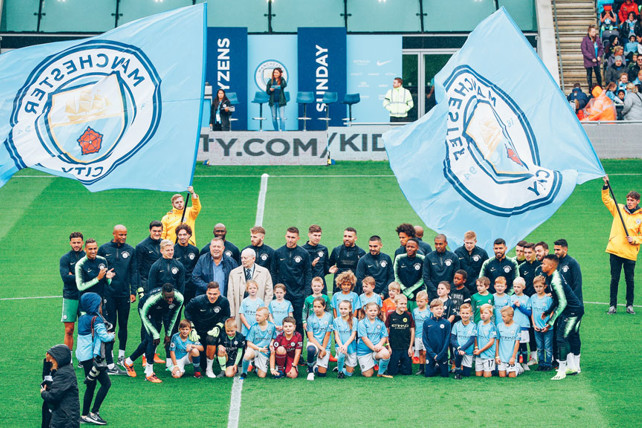 CITYZENS: A group of lucky fans got the chance to join the players for a team photograph
1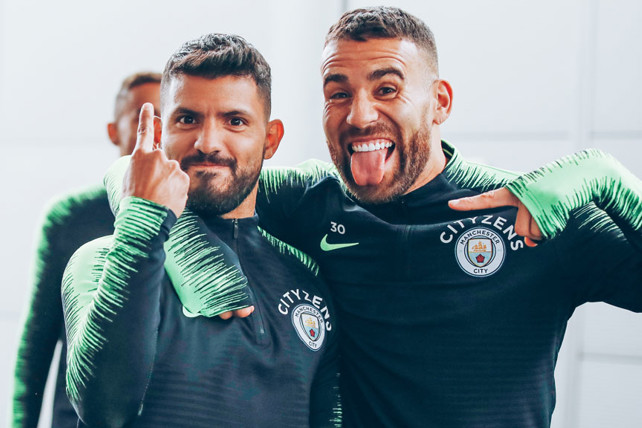 ARGENTINE ACES: Sergio and Nico enjoyed the day
2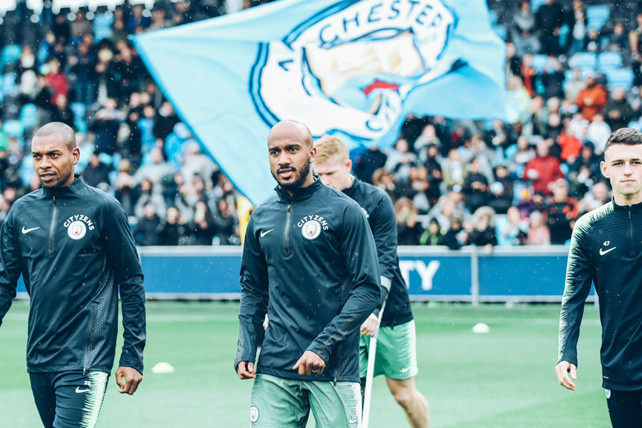 FANS FIRST: The players head over to sign autographs before the open training session began
3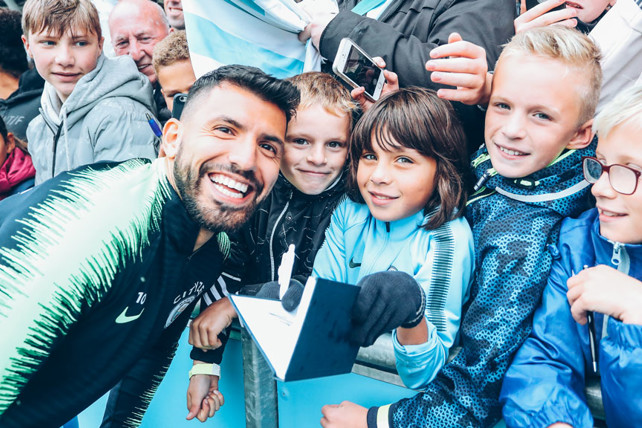 SELFIE SUNDAY: Aguero has his picture taken with some fans
4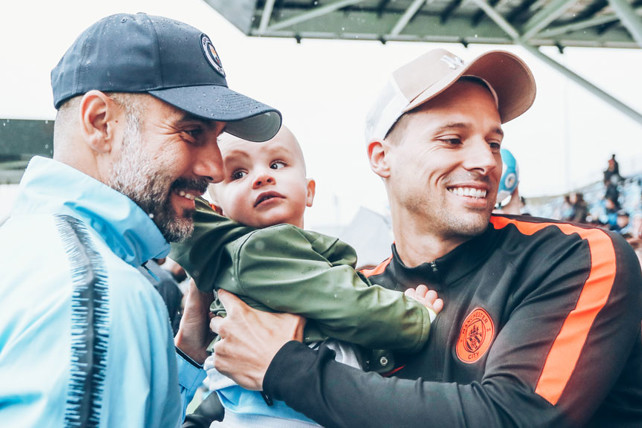 BOSS MAN: Pep took time out to meet and greet some of our youngest supporters
5
OVER THE BLUE MOON: One fan's dreams are made as Moonbeam watches on!
6
STEADY EDDIE: City's Brazilian stopper was a firm favourite with the crowd
7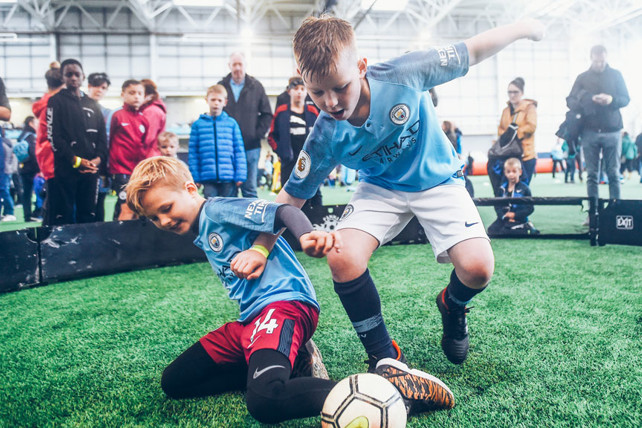 ACTION SHOT: Our young Blues were showed off their skills!
8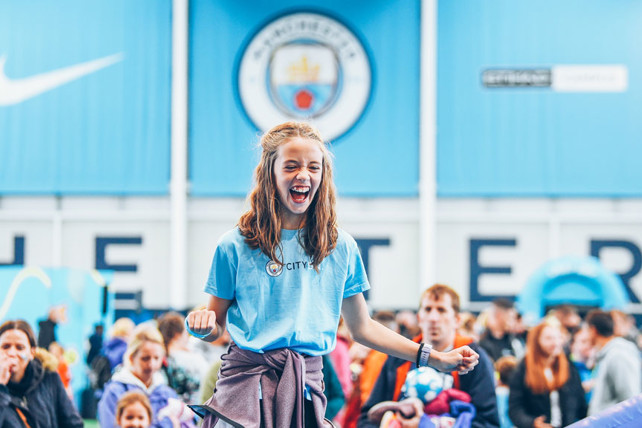 ALL SMILES: One young fan can hardly contain her emotion
9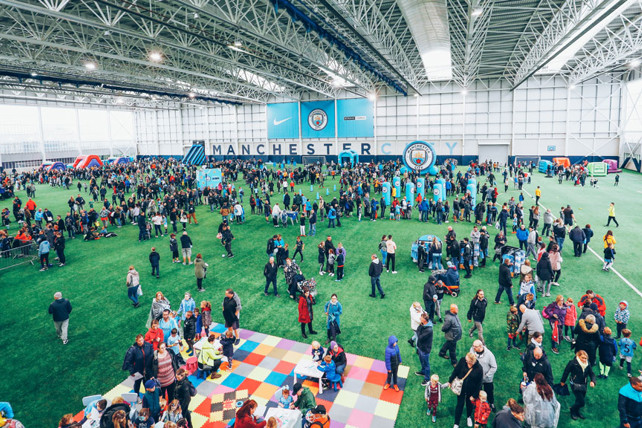 CFA: The fans explore the facilities here at the City Football Academy
10
SILVERWARE: City's three trophies looked resplendent on display