Picture Special
12
#CityOnTour: Open training session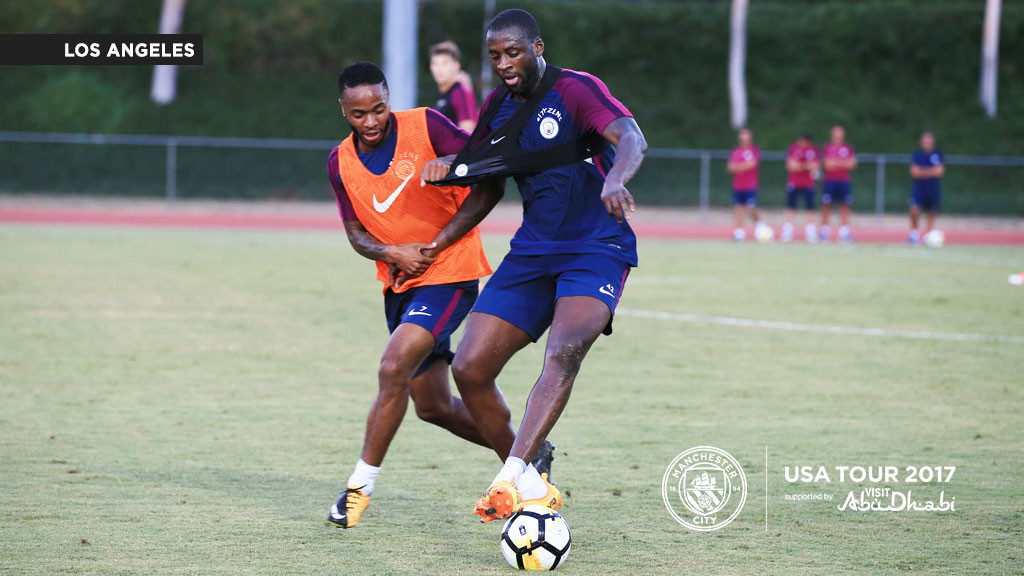 BATTLING FOR THE BALL: Yaya holds off a challenge from Raheem.
Fans were invited down to the latest session in Los Angeles to watch the players train.
The supporters in attendance got the chance to get a close look at Pep Guardiola's squad as they prepared for the second pre-season game against Real Madrid.
They also got the first glimpse of new signing Benjamin Mendy in a City shirt as he joined his team mates for the first time.
Once the session was over, the players and management were more than happy to head over and take pictures and sign memorabilia.
Club photographer Victoria Haydn was there to capture the action and you can view the best of the shots in the gallery below.
Keep an eye on mancity.com over the next week for more behind-the-scenes content from the US tour!
SELFIE TIME: Our latest signing takes time out to have a photo with this fan.
1
FAN PHOTO: Fernandinho meets fans at the end of the open training session.
2
TRICKS AND FLICKS: Gabriel Jesus shows off his impressive skills.
3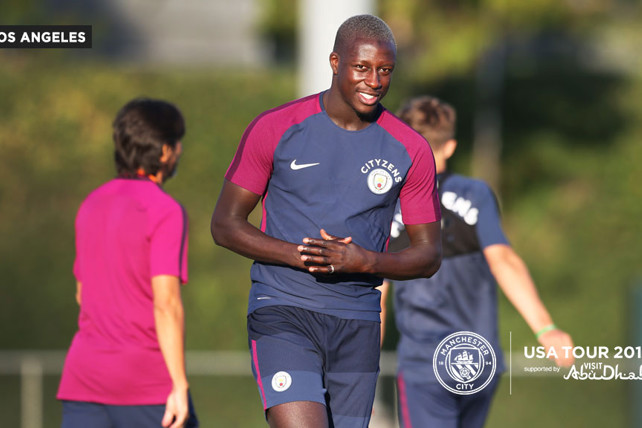 WARM UP: Benjamin Mendy takes part in the early stages of the session.
4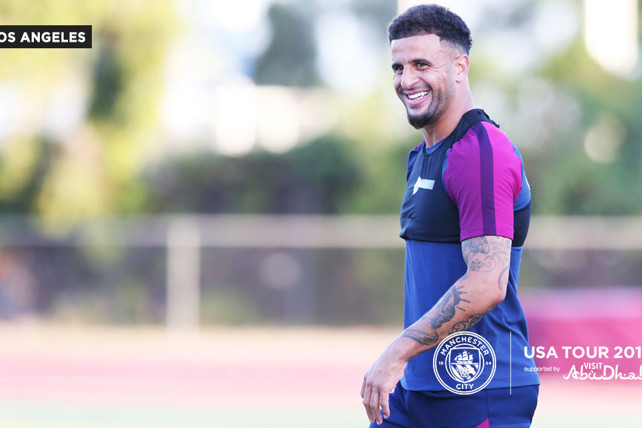 ALL SMILES: Kyle Walker enjoying himself as the sun sets in Los Angeles.
5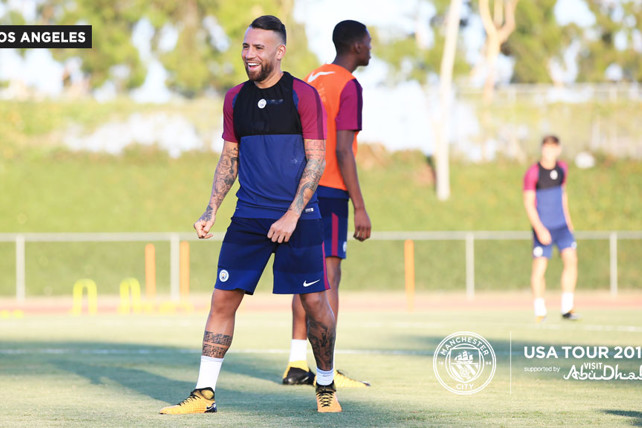 OTAMENDI: Another player enjoying himself!
6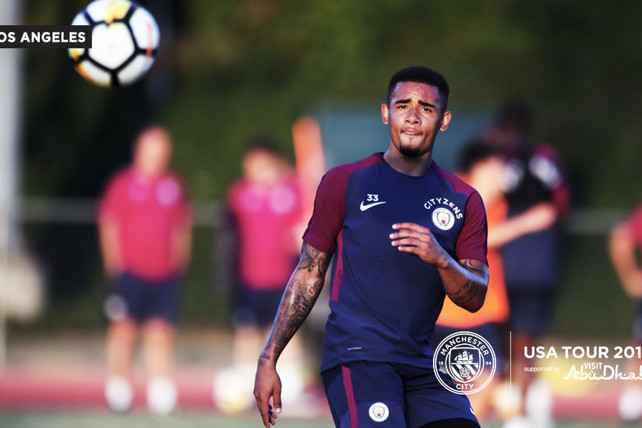 CONCENTRATION: Our Brazilian forward sprays the ball around in the session.
7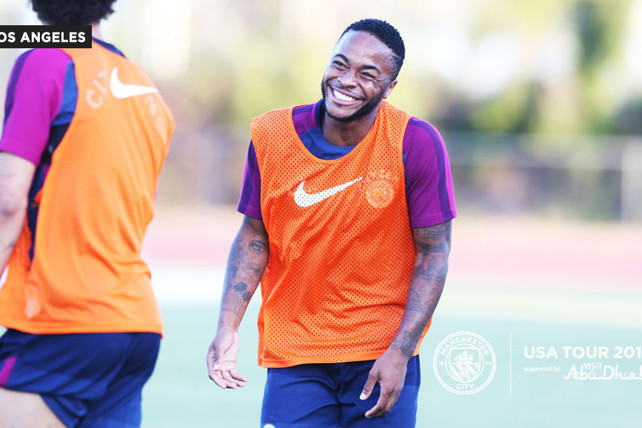 FUN TIMES: Raheem has a laugh during the session.
8
THE SKIPPER: Vincent Kompany gets warmed up for the opening training session.
9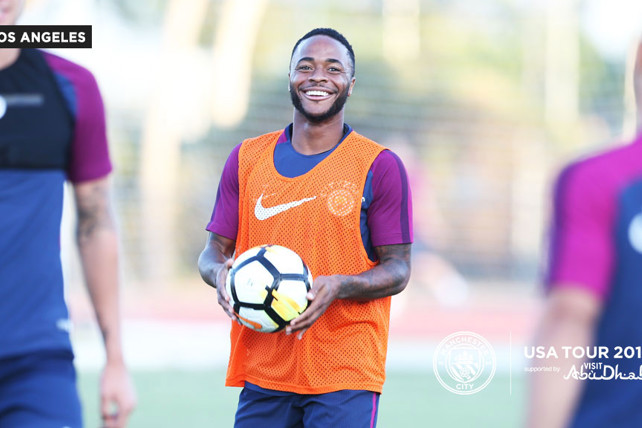 STERLING JOB: The squad had a great session in front of the fans.
10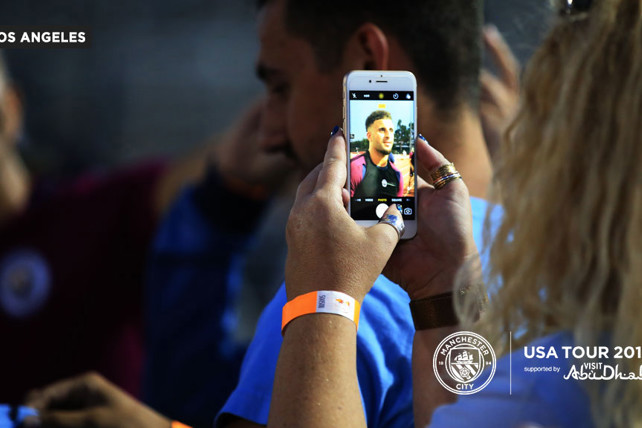 A PHOTO IN A PHOTO: A fan takes a snap of Kyle Walker.
11
BATTLING FOR THE BALL: Yaya holds off a challenge from Raheem.