Picture Special
11
#CityOnTour: Nico meets Jimi Manuwa
FACE OFF: The traditional pre-UFC fight pose!
Two worlds collided as the Argentinian centre back met up with the UFC star!
As part of the latest activities in Los Angeles, Nicolas Otamendi met up with Jimi Manuwa as he prepares to take on Volkan Oezdemir at UFC 214 on 29 July.
Our number 30 headed to the UFC Gym in La Mirada to learn the ropes of mixed martial arts from the Light Heavyweight star.
— Nicolas Otamendi (@Notamendi30) July 24, 2017
Club photographer Tom Flathers was on hand to capture the action and you can view the best of the shots in the gallery below.
Best of luck on Saturday, Jimi!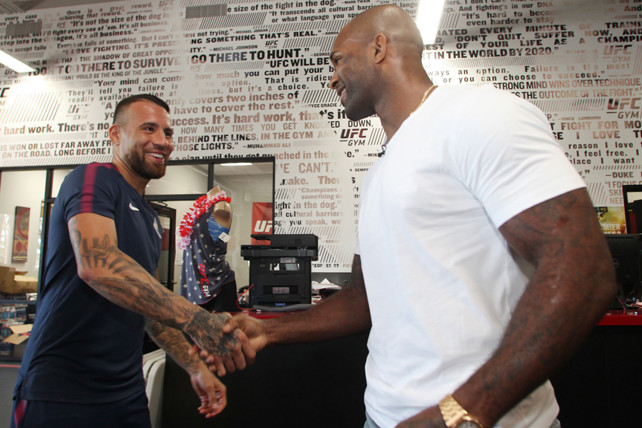 HANDSHAKE: Nico greets Jimi at the start of the session.
1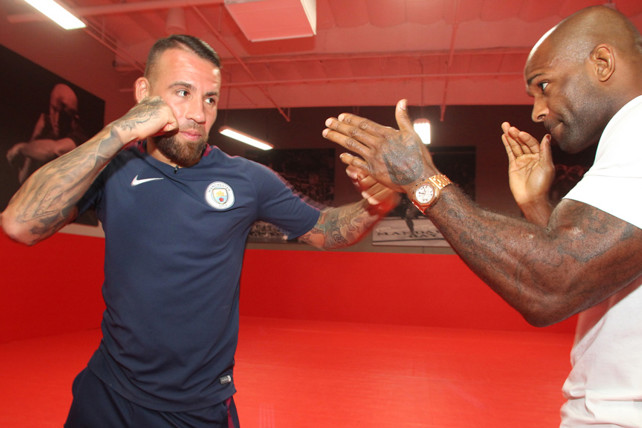 THE RIGHT STANCE: Jimi teaches our number 30 how to line up in the octagon.
2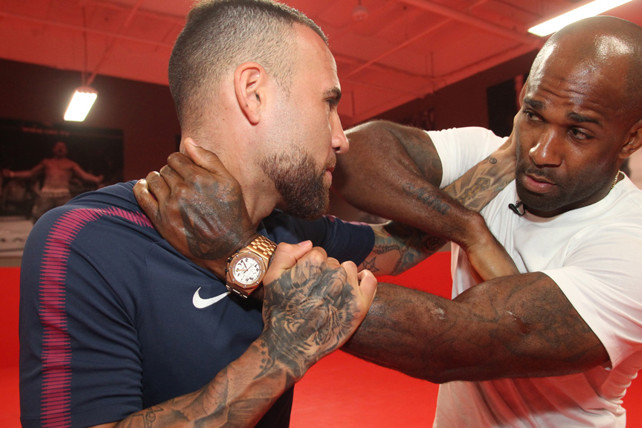 LOCKING UP: The two get set to perform moves.
3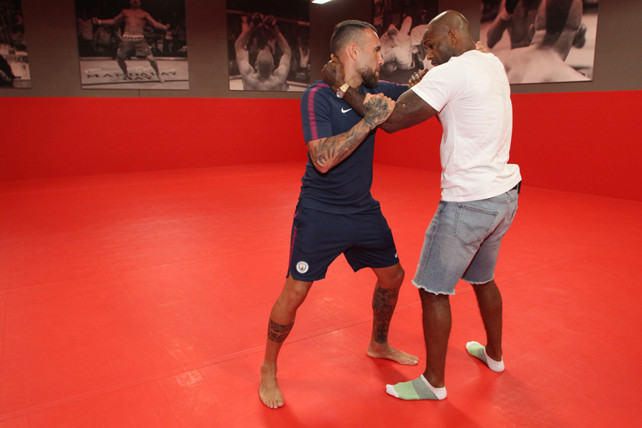 LONG SHOT: Another angle of Otamendi and Manuwa locking up.
4
PUT YOUR ARM UP THERE: Jimi teaches Nico another part of his fighting style.
5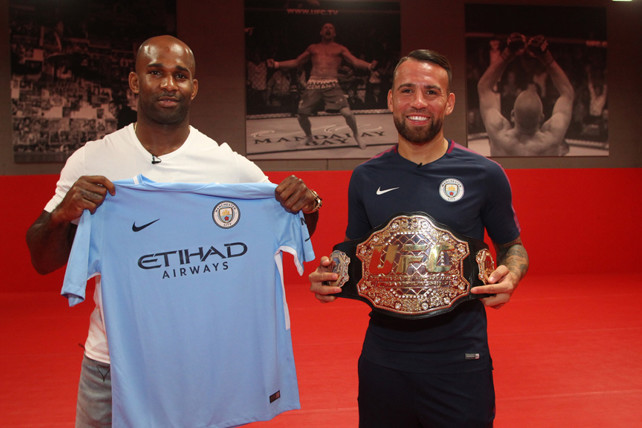 POSING FOR A PICTURE: The two swap memorabilia from their respective sport.
6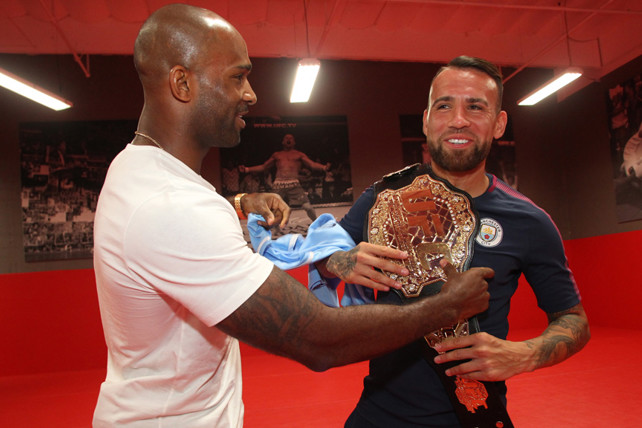 HERE YOU GO: Nico gets hold of the UFC replica belt.
7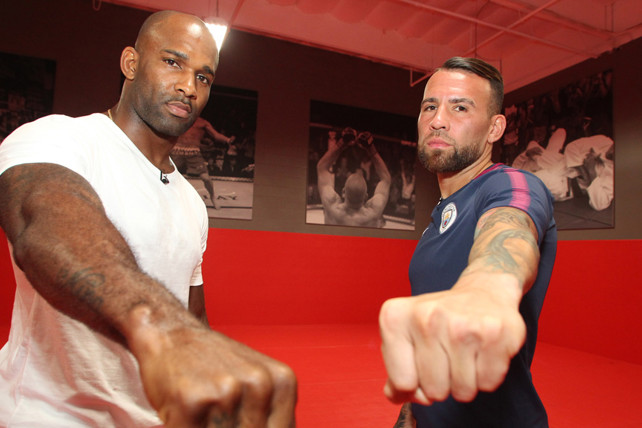 BLUE STEEL: Mean poses from the duo!
8
BLUE MANUWA: The Light Heavyweight star tries on his 2017/18 home shirt!
9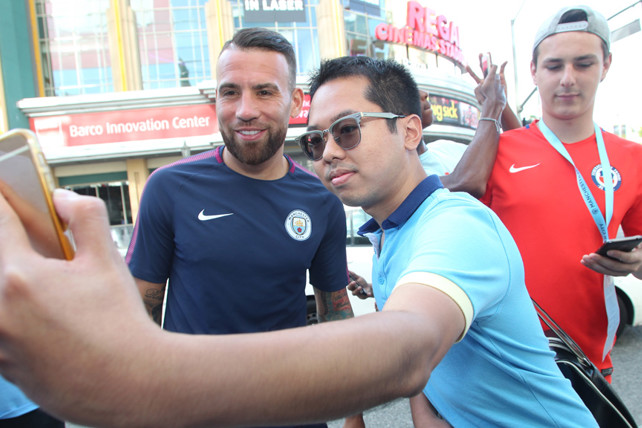 SELFIE TIME: Nico poses with a fan outside the venue.
10
SIGNING SHIRTS: Otamendi takes time out to sign this fan's shirt.