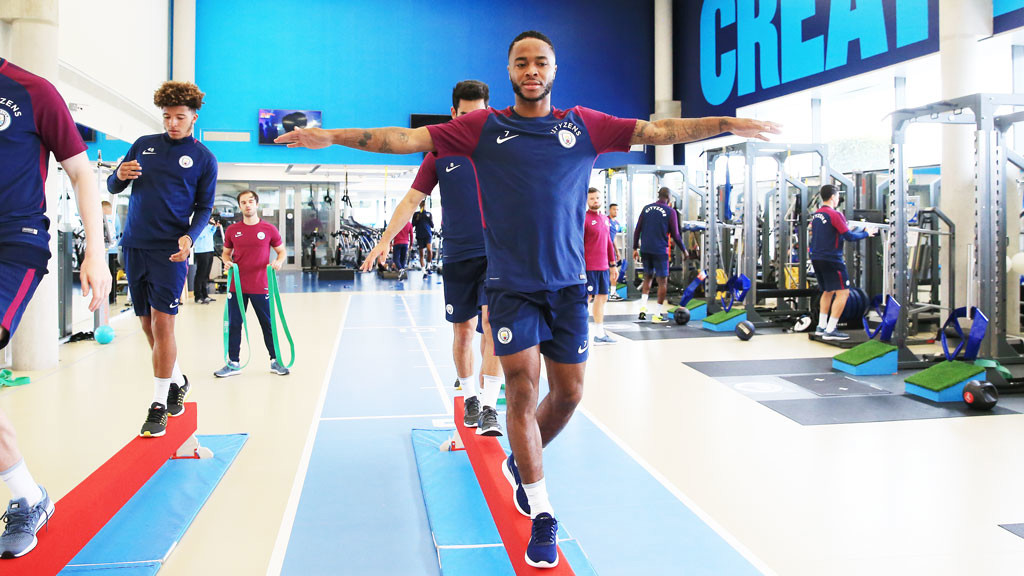 STERLING WORK: Raheem in the gym
Lifting, stretching, riding... smiling!
The Man City squad got pumped for the two-week tour of the United States with a tough City Football Academy gym session. Check out the gallery of shots courtesy of Club Photographer Victoria Haydn.
WHAT'S FUNNY? Aleks Kolarov is amused.
1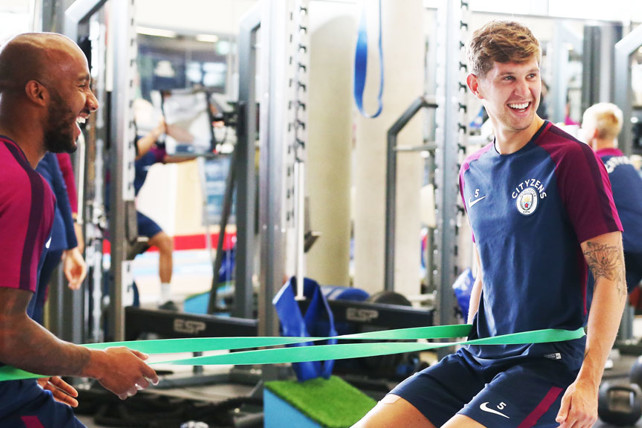 ON THE PULL: Fabian Delph and John Stones
2
ELASTIC MEN: Stretching was the order of the day!
3
LIFT: Fabian Delph hits the weights
4
HUG: Gabriel Jesus and coach Lorenzo Buenaventura share a moment
5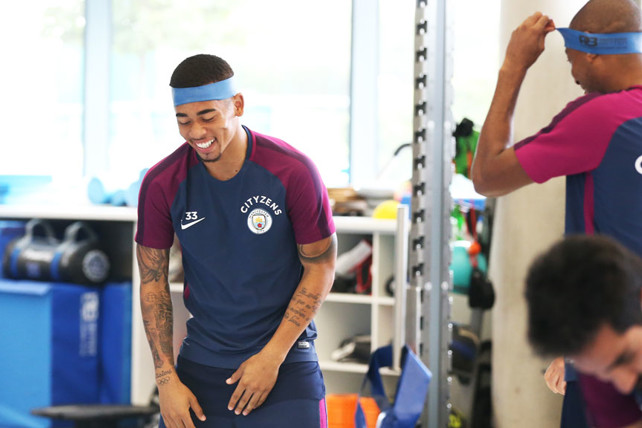 FASHION: A strong look and good use of the elastic training bands
6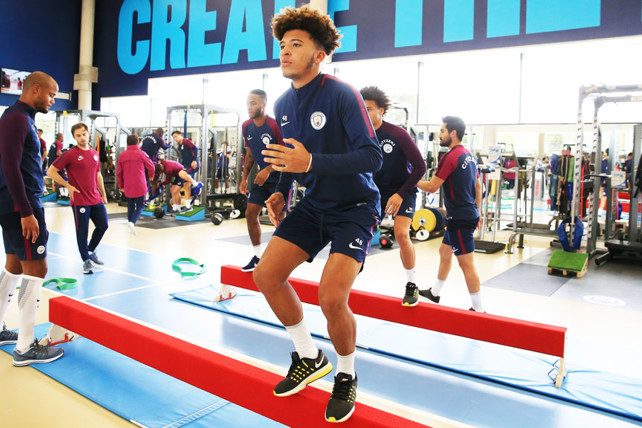 PUMPED: Jadon Sancho working hard
7
HAMSTRINGS: Kevin De Bruyne getting loose and limber
8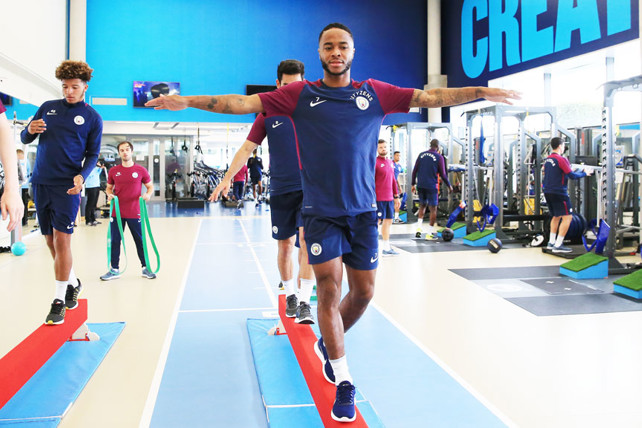 STERLING WORK: Raheem in the gym
9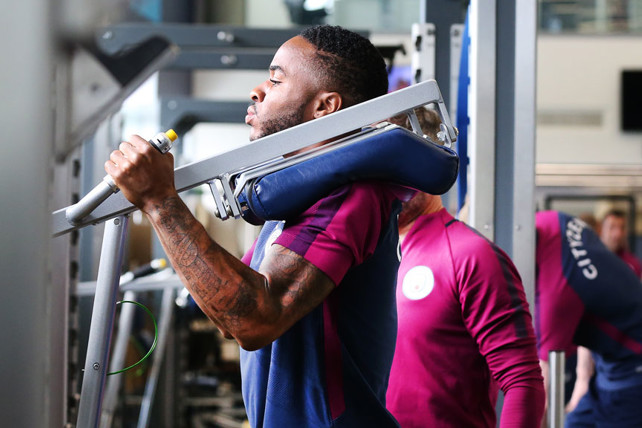 PUSH IT: Sterling putting in some proper graft
10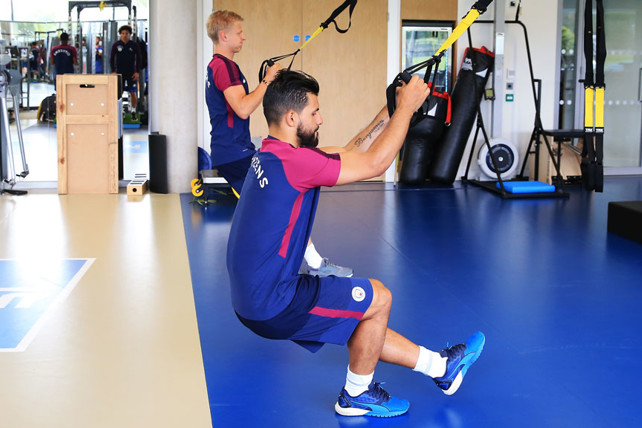 SERGING: Aguero working it hard
11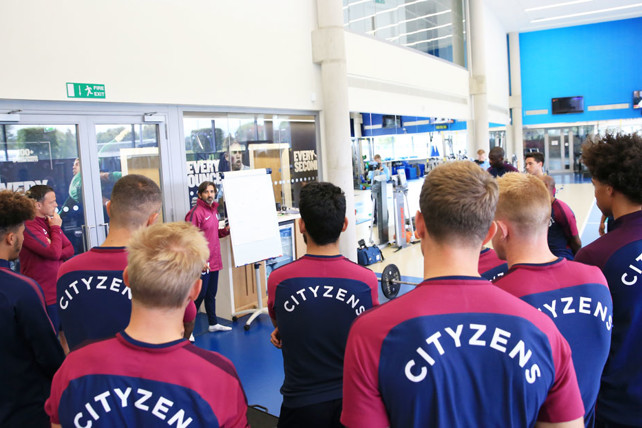 LISTEN UP: The squad have a meeting before the session starts
12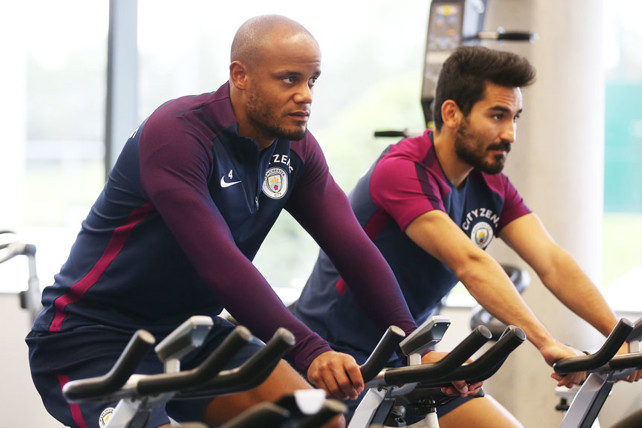 TOUR DE FORCE: Kompany and Gundogan hit the bikes