Picture Special
12
Training for the blue side of Merseyside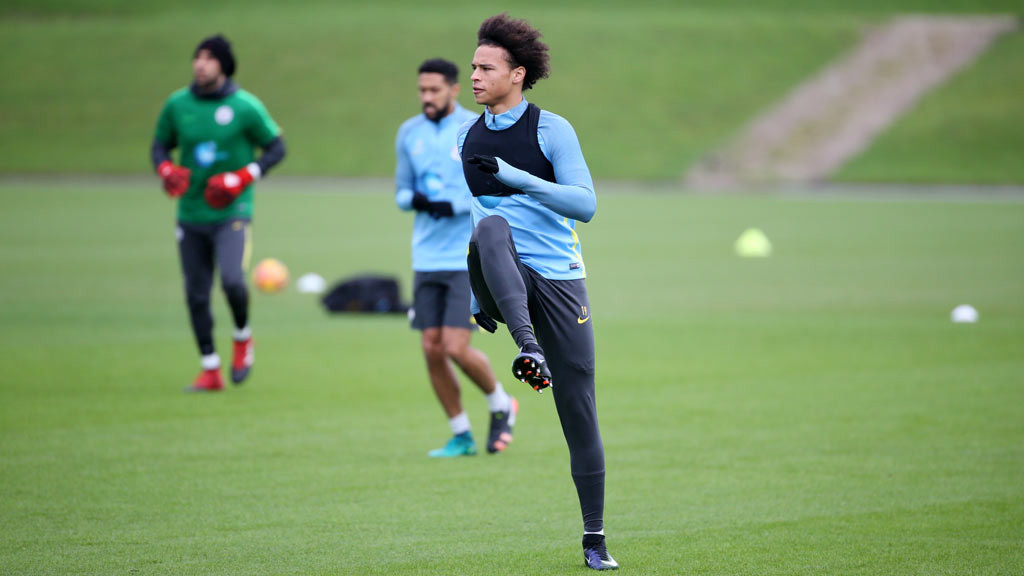 HIGH KNEES: Leroy stretching it out.
Pep puts City through their paces as we prepare to battle Everton in the Premier League.
KICK FLIP: Aleix Garcia on the ball in training
1
FOCUSED: Sane has his eyes fixated on the ball.
2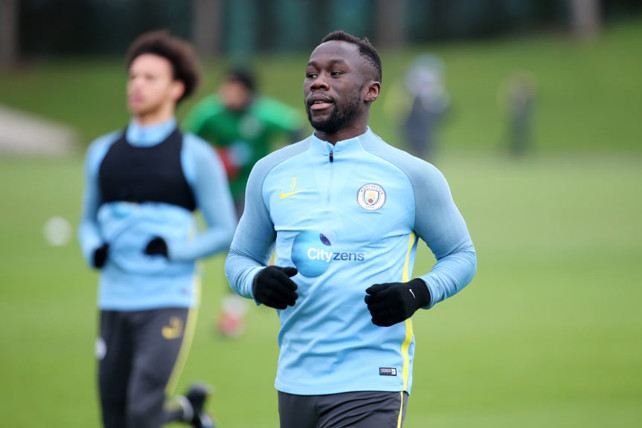 JOGGING: Sagna going through the paces during training.
3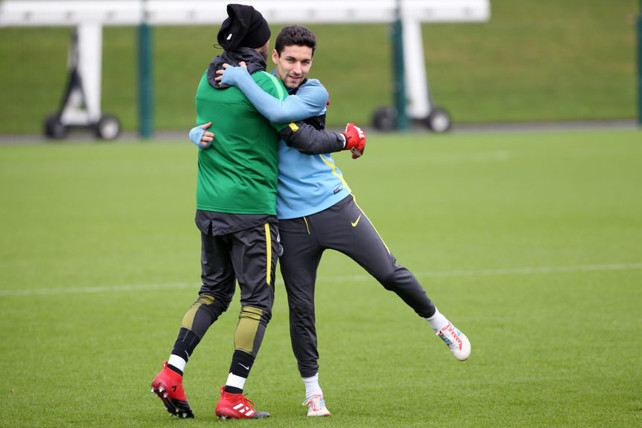 HUGS: Bravo and Navas embrace in a hug during training.
4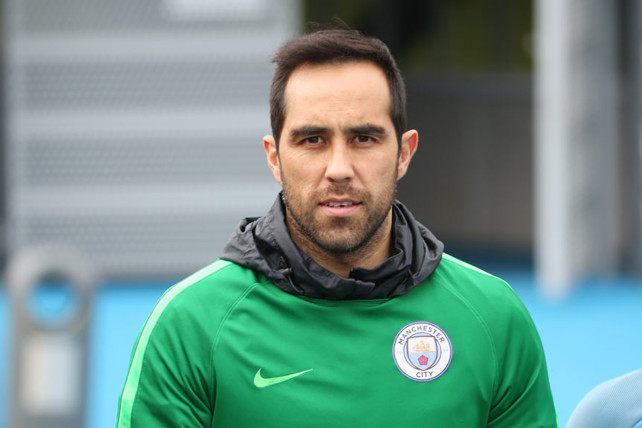 LOOK: Claudio Bravo looks straight down the lens.
5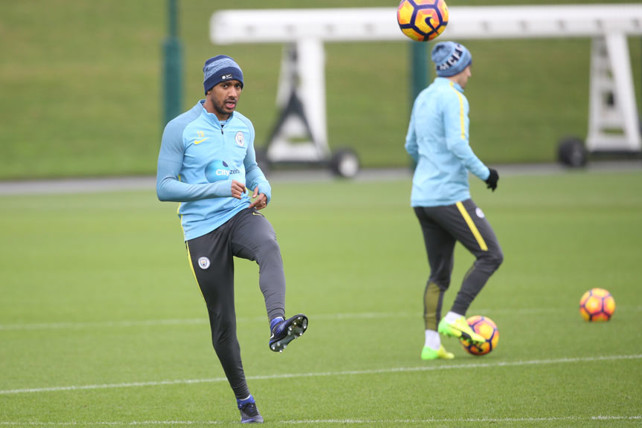 FAB FABIAN: Delph involved in a passing drill during training.
6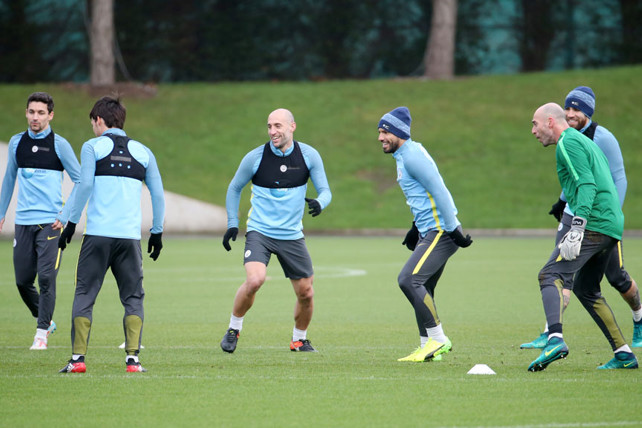 SQUAD: The team involved in a rondo.
7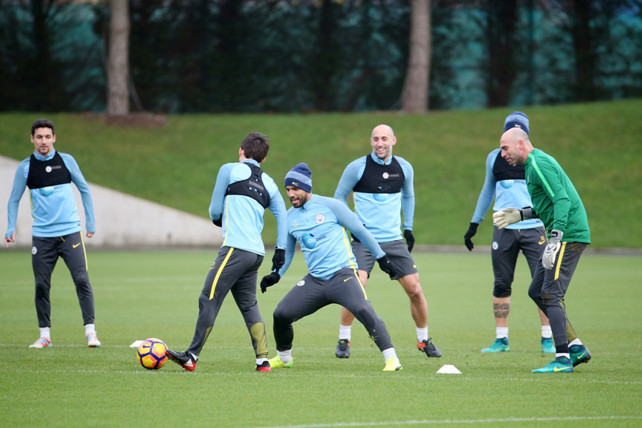 RONDO: Sergio Aguero's in the middle.
8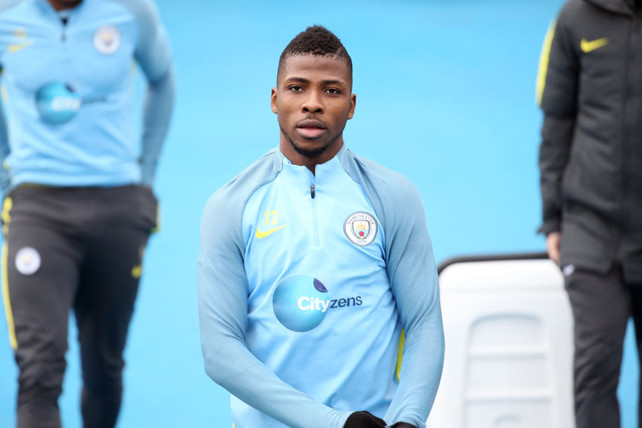 STRIKER: Kelechi Iheanacho on the way to training.
9
MORE RONDO: This time Jesus Navas is in the middle.
10
THE MANAGER: Pep Guardiola dons a woolly hat in the morning Manchester cold brease.
11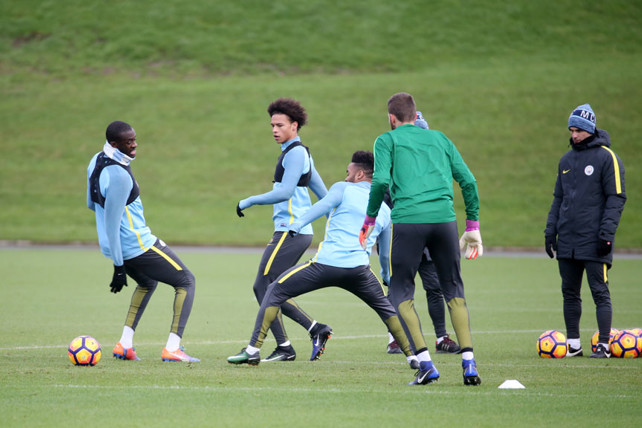 HE WANTS IT: Raheem Sterling goes after the ball.