Picture Special
17
Buoyant Blues! Man City prepare for Swansea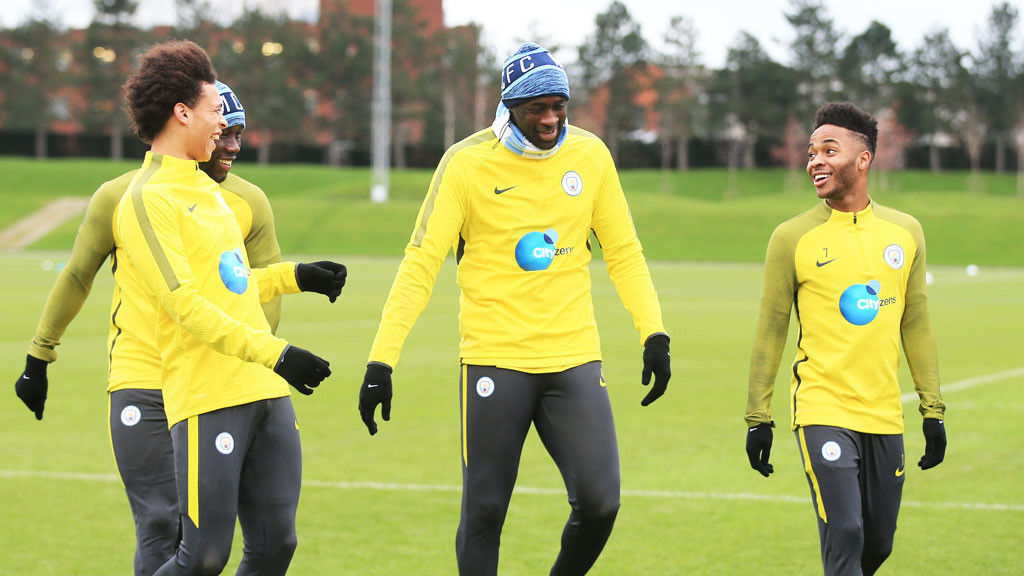 BIG MAN: Yaya Toure has Leroy Sane, Bacary Sagna and Raheem Sterling in hysterics
Man City were understandably upbeat following their 4-0 triumph at West Ham, as they turned attentions to Sunday's game...
MAN OF THE MOMENT: Gabriel Jesus flashes a grin
1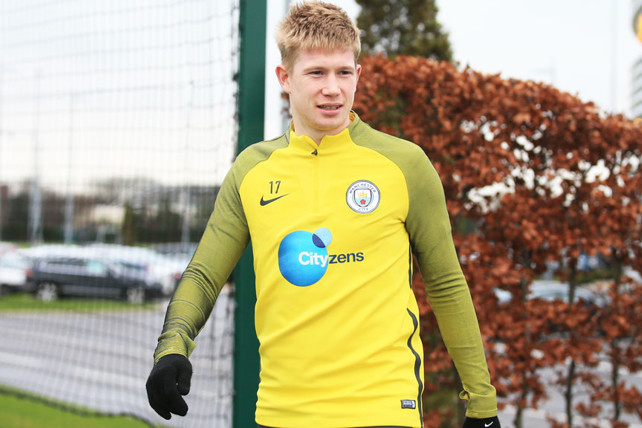 READY TO GO: Kevin De Bruyne heads out to the pitches
2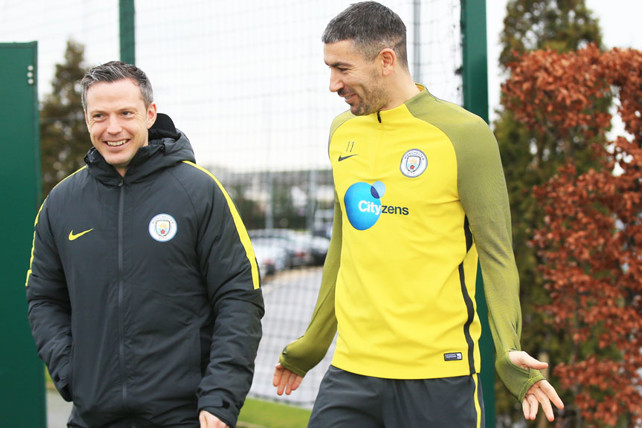 A RARE RIGHT: Even Aleks Kolarov manages a smile!
3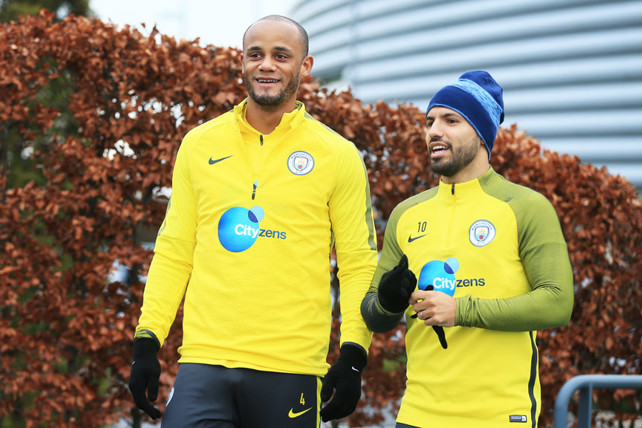 INTRIGUING: Something's caught Vincent Kompany and Sergio Aguero's attention!
4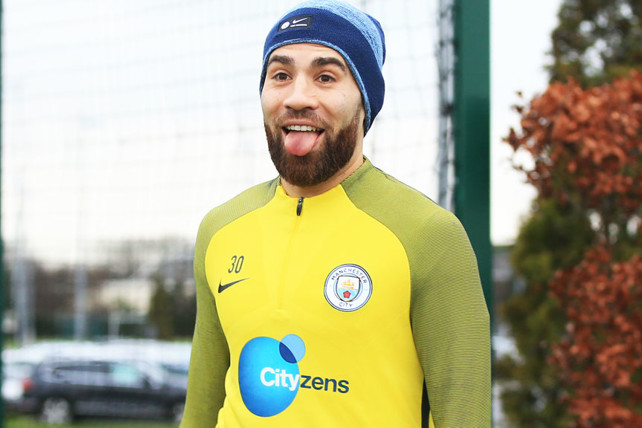 TONGUE OUT THURSDAY: Nicolas Otamendi with a cheeky pose for the camera
5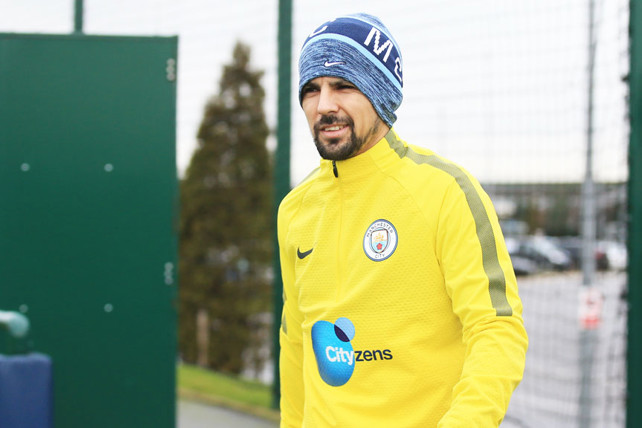 HANG ON TO YOUR HAT: Nolito steps out into the Manchester cold
6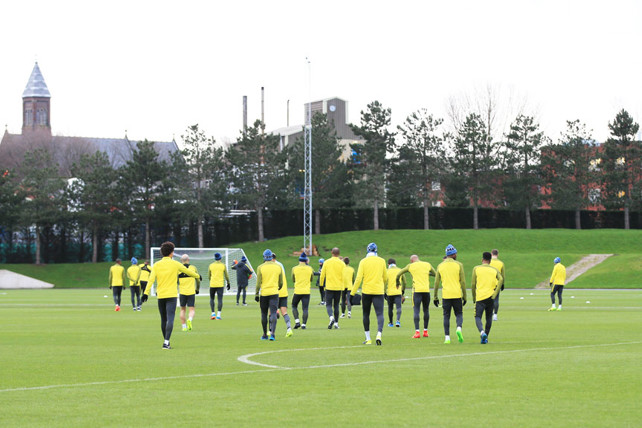 OFF WE GO: The team stride out onto the grass
7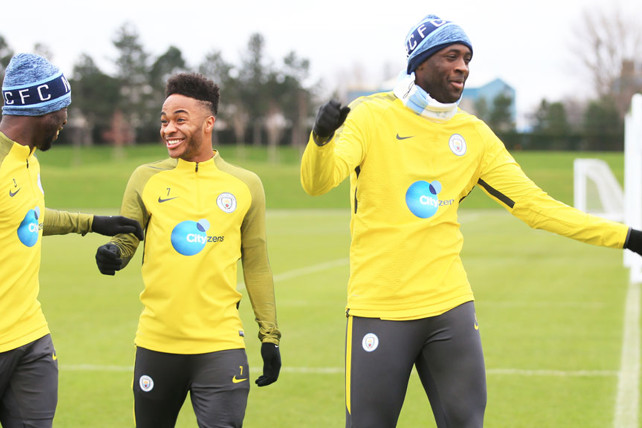 PENALTY KING: This is how it feels when you have a 100% record from the spot in the Premier League!
8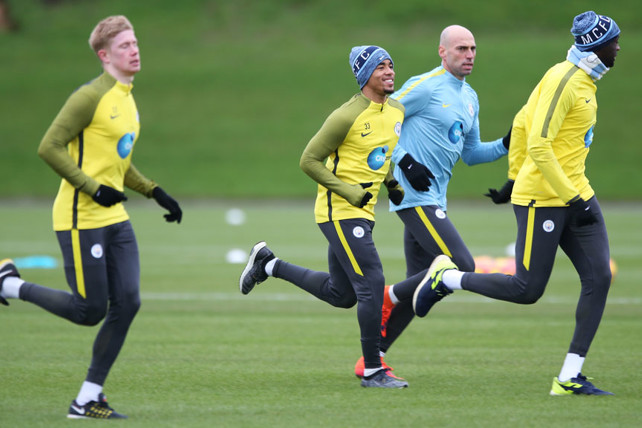 RUNNING RIOT: Gabriel Jesus has had no problem settling in
9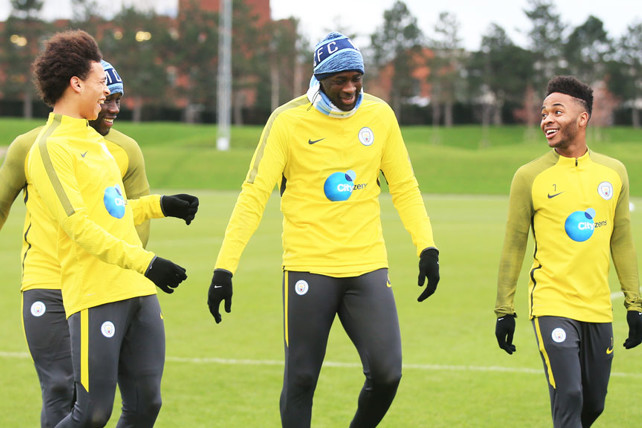 BIG MAN: Yaya Toure has Leroy Sane, Bacary Sagna and Raheem Sterling in hysterics
10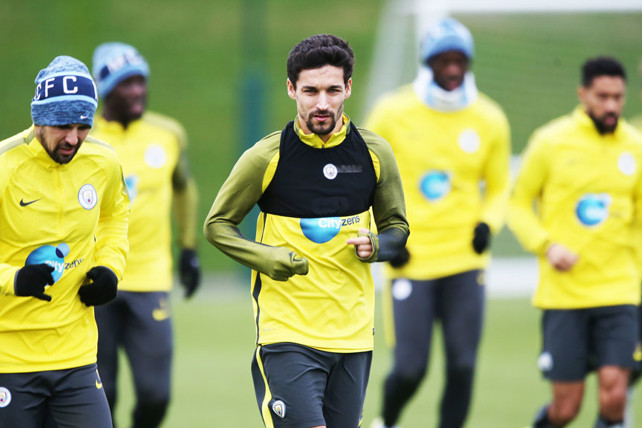 LOOKING AHEAD: Jesus Navas spots Victoria Haydn's camera in the distance
11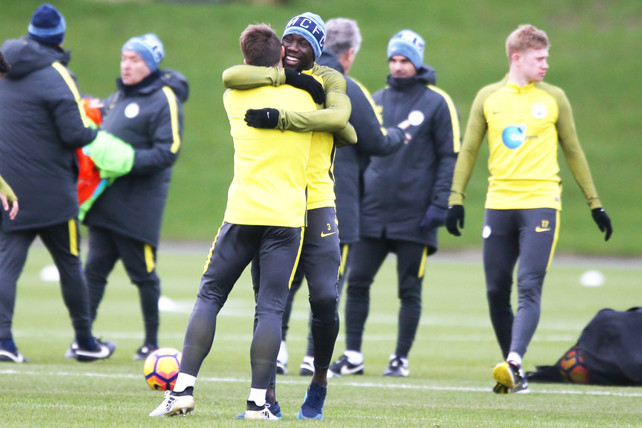 HUGS: Bacary Sagna and Aleix Garcia embrace
12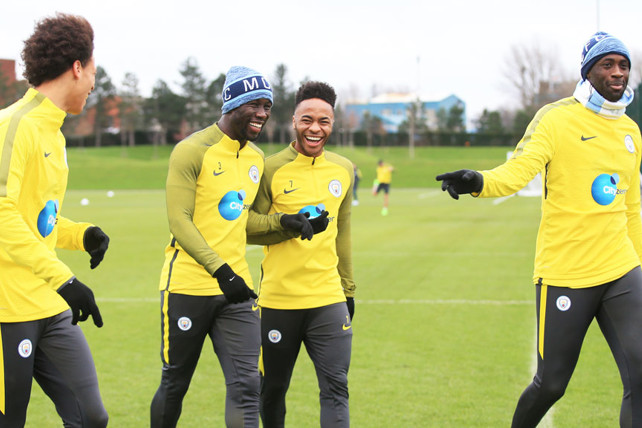 IT WAS HIM: Yaya Toure is quick to point the finger!
13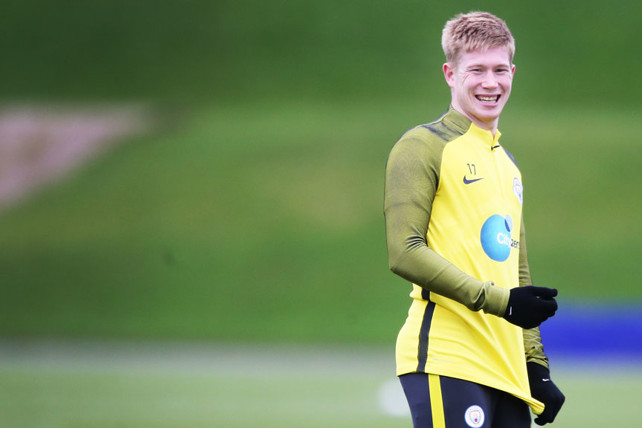 BELGIAN BLUE: An understandably jovial Kevin De Bruyne
14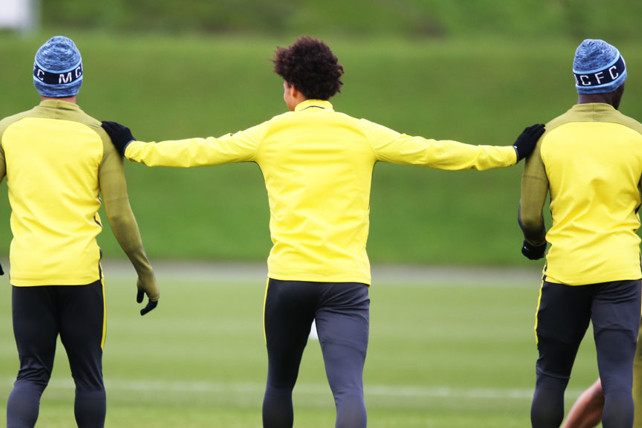 BROTHERS IN ARMS: Leroy Sane selects his partners
15
MISCHIEF MAKERS: A playful Raheem Sterling and Yaya Toure
16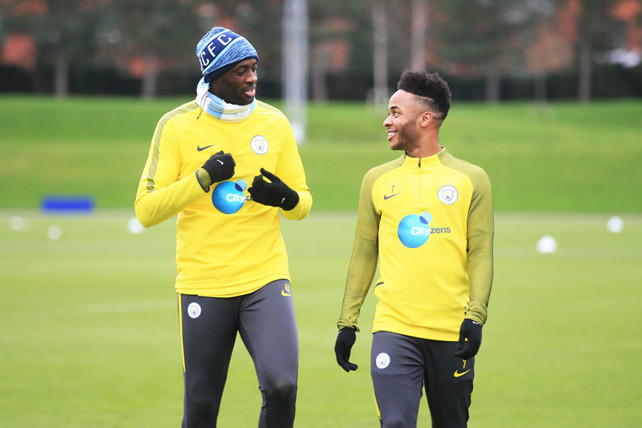 MELLOW YELLOW: The calm after the storm