Picture Special
12
Under the sun as we get training in Abu Dhabi!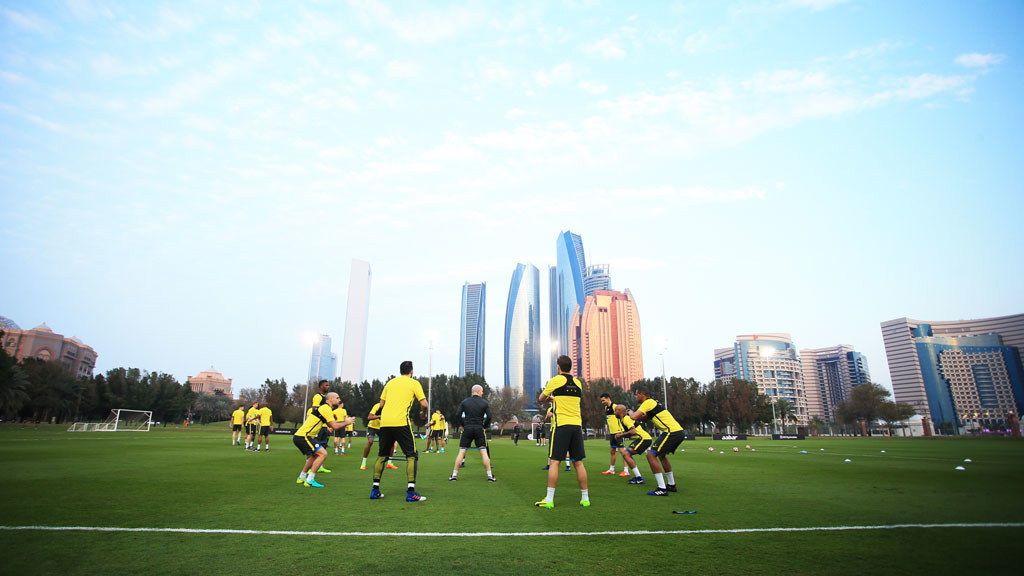 DOWN BELOW: Ground shot as the players stretch in Abu Dhabi.
City swapped East Manchester for the warmer climes of Abu Dhabi as they kicked off their mid-season training break with a session in the sun...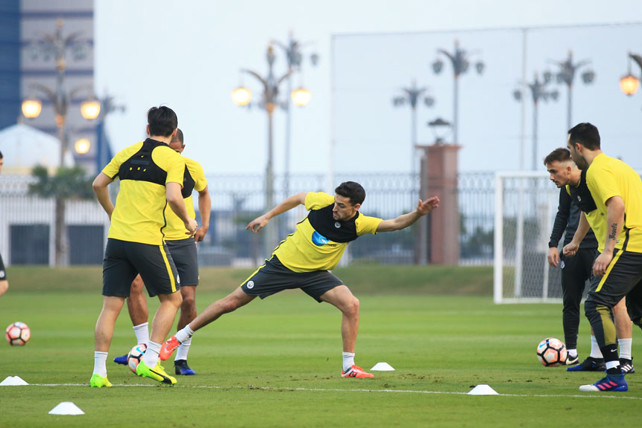 STRETCH: Jesus Navas reaches for the ball during training.
1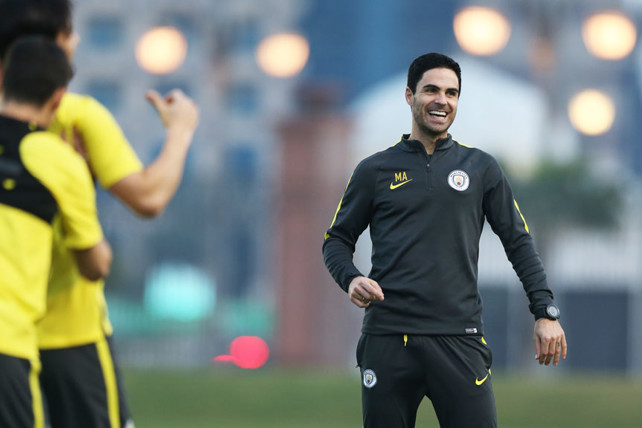 WHAT'S FUNNY?: Mikel Arteta jokes around.
2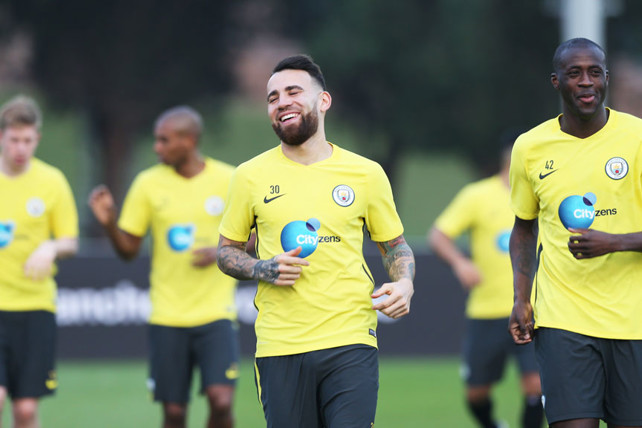 LIGHT JOG: The players take it easy during their warm up.
3
FOCUSED: Pep is always prepared.
4
COACH CATCH UP: The coaching staff talk amongst themselves.
5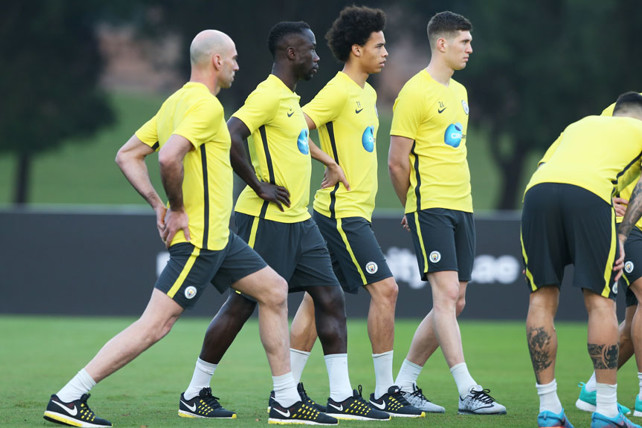 SQUAD STRETCH: The whole team stretch during warm ups.
6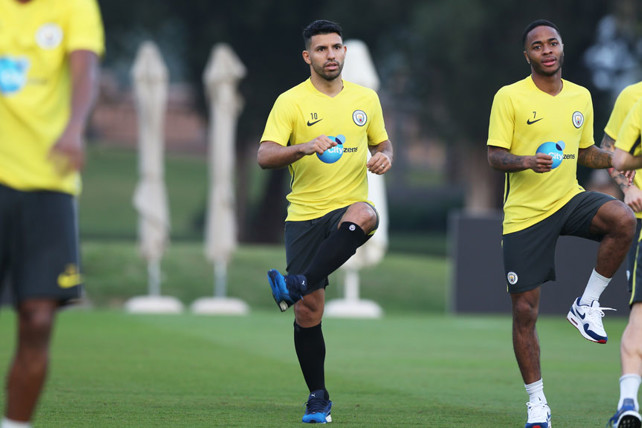 LEG UP: Aguero goes through high knee drills in training.
7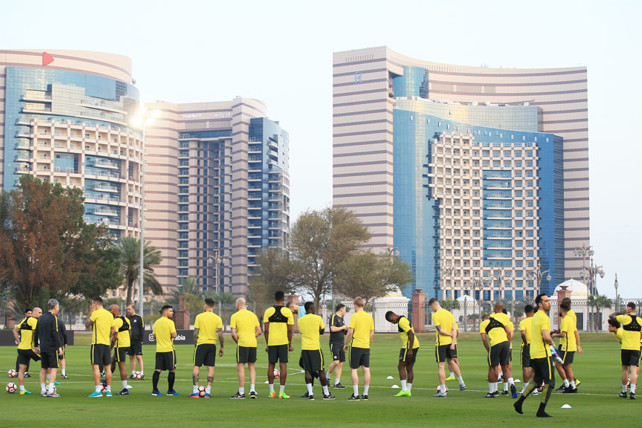 SKYLINE: Beautiful Abu Dhabi buildings in the background.
8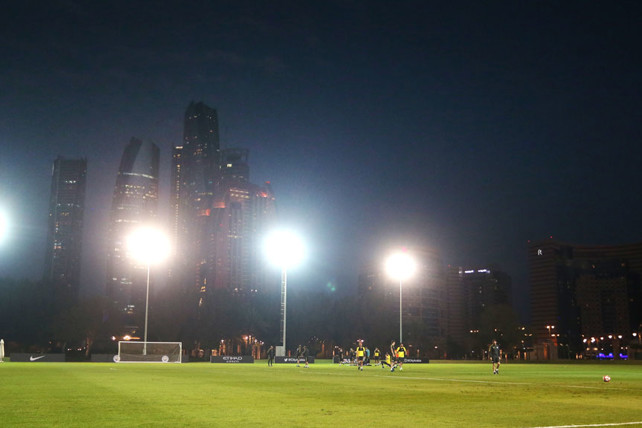 UNDER THE LIGHTS: Flood lights turn on as the sun goes down.
9
ON THEIR WAY: The players arrive for training.
10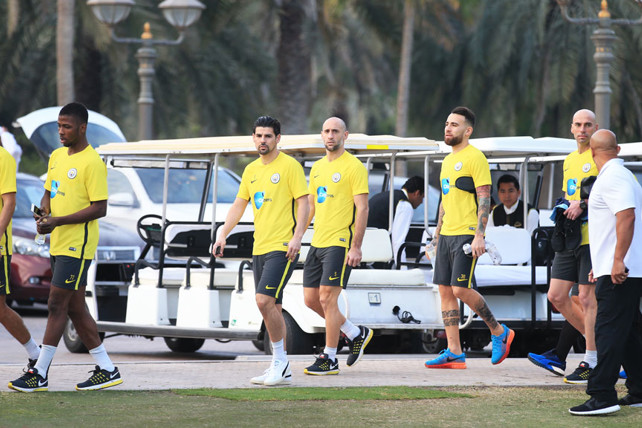 MELLOW YELLOW: The players don the yellow training gear.
11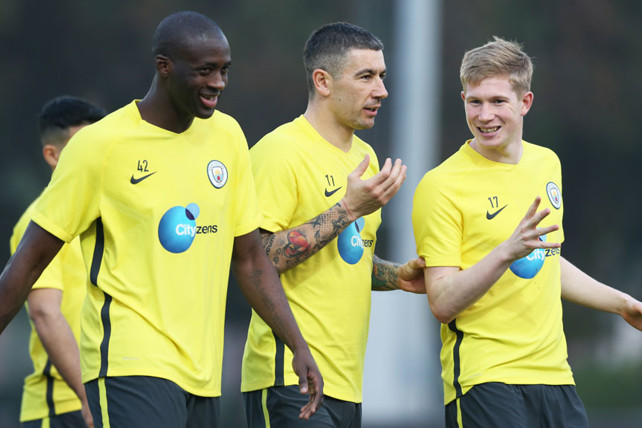 JOKES: Toure, Kolarov and De Bruyne share a joke in training.