Picture Special
16
Match gallery: Carabao cup clash!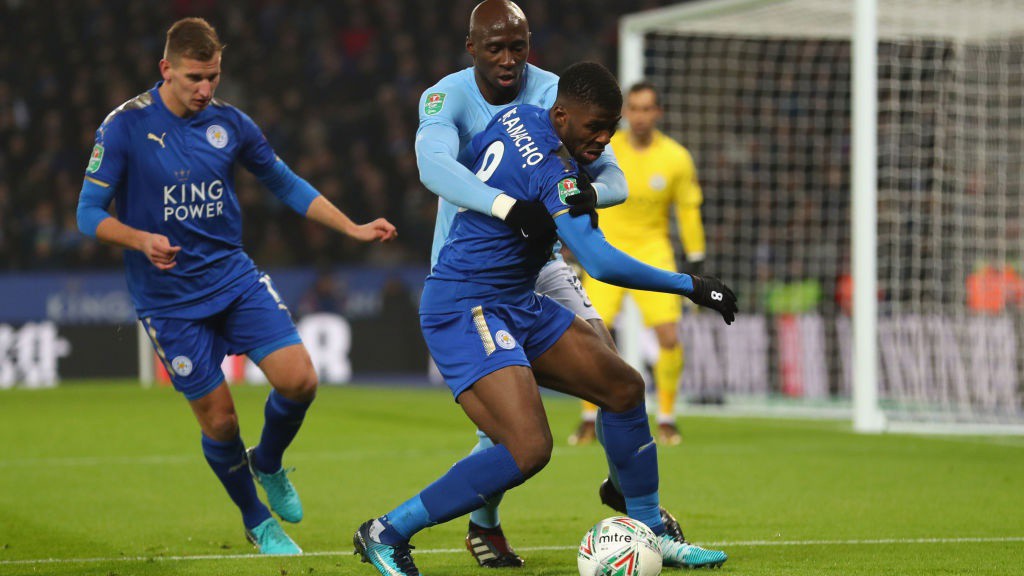 CLOSE QUARTERS: Eliaquim Mangala monitors Leicestier's Kelechi Iheanacho.
A trip down penalty lane...
City had a tough task on their hands as we travelled to Leicester to take on the 2016 Premier League champions in the third round of the Carabao Cup.
It was a tense match that resulted in a penalty shoot-out in which City took the victory.
Check out the images as City progress to the semi-final!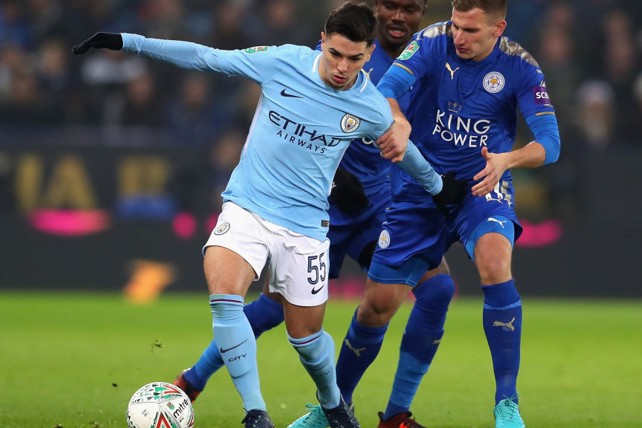 ​DEBUTANT: Brahim Diaz makes a bright start to his full City debut.
1
ON THE MOVE: Phil Foden skips past Leicester's Andy King.
2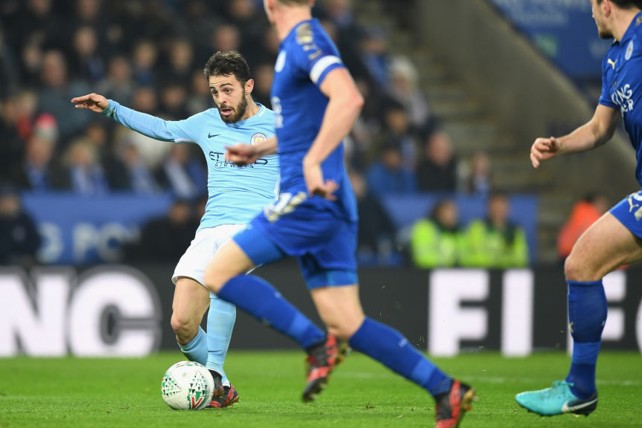 ON TARGET: Bernardo Silva breaks the deadlock at the King Power Stadium.​
3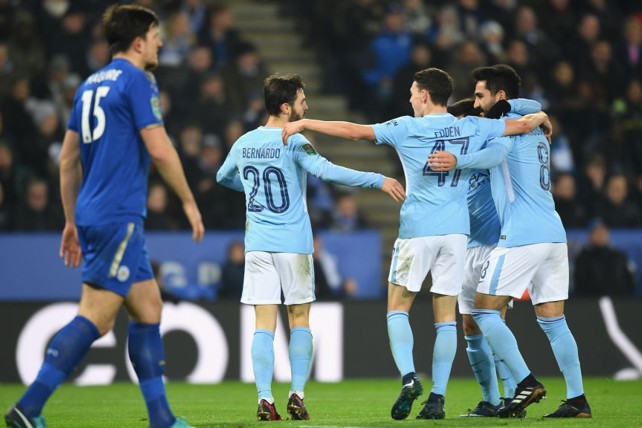 BERNARDO BRILLIANCE: City's goalscorer celebrates his second goal of the season.
4
ORCHESTRATOR: Ilkay Gundogan's driving run was key to City's opening goal.
5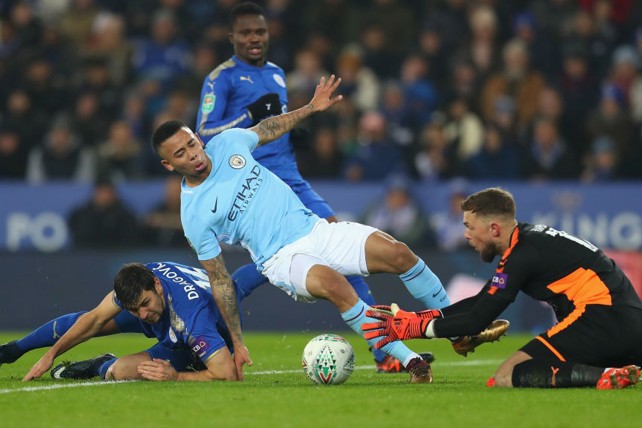 ​COMMITTED: Gabriel Jesus looks to steal the ball from Leicester 'keeper Ben Hamer.
6
HELPING HAND: Phil Foden and Brahim Diaz both impressed in the East Midlands.
7
WISE WORDS: Phil Foden takes the manager's instructions on board.
8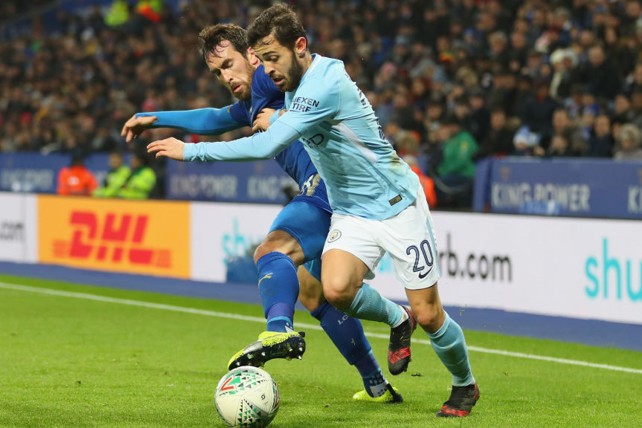 TRICKERY: Bernardo Silva gets the better of Christian Fuchs.
9
EQUALISER: ​Jamie Vardy pegs City back from the spot.
10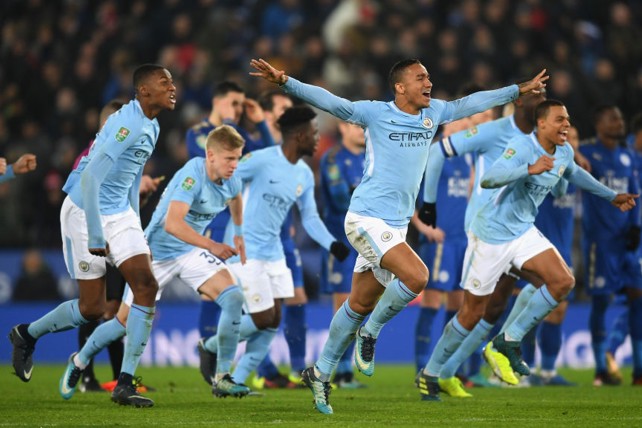 พวกเราทำได้อีกครั้ง! เรือใบแล่นฉิวเข้าสู่รอบรองฯคาราบาวคัพ
11
ยอดผู้รักษาประตูชาวชิลี จัดการเซฟสองจุดโทษสำคัญของเจมี่ วาร์ดี้ และริยาด มาร์เรซ ส่งเรือใบสีฟ้าเอาชนะจุดโทษไปด้วยสกอร์ 4-3
12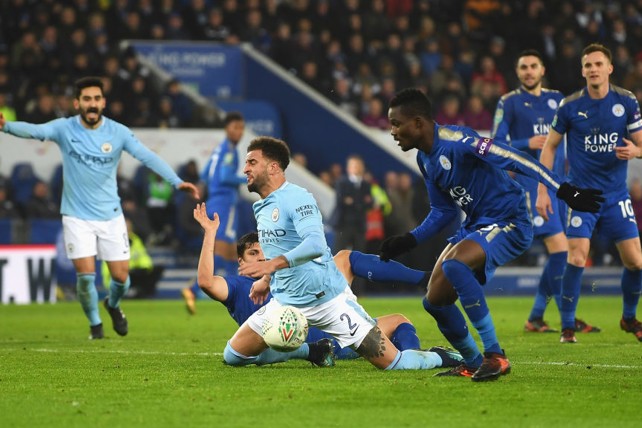 เอาคืนบ้าง! หลังจากที่เจ้าตัวทำเสียจุดโทษนาทีสุดท้าย ช็อตนี้ก็บุกขึ้นหวังจะได้จุดโทษคืนเหมือนกัน
13
บรรยากาศการวางแผนก่อนลงไปลุยต่อในช่วงต่อเวลาพิเศษ
14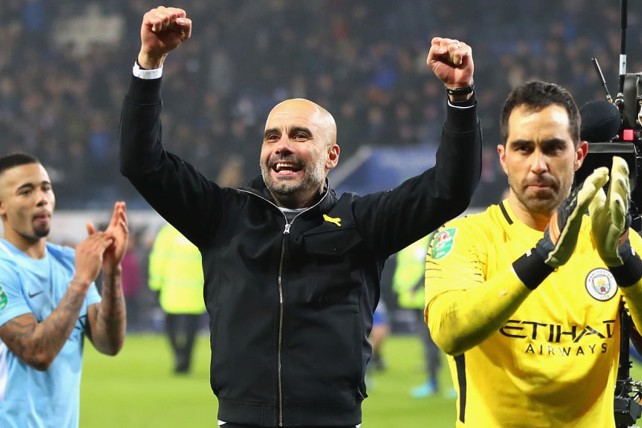 ​DEPENDABLE: Pep Guardiola and Claudio Bravo celebrate at the King Power Stadium.
15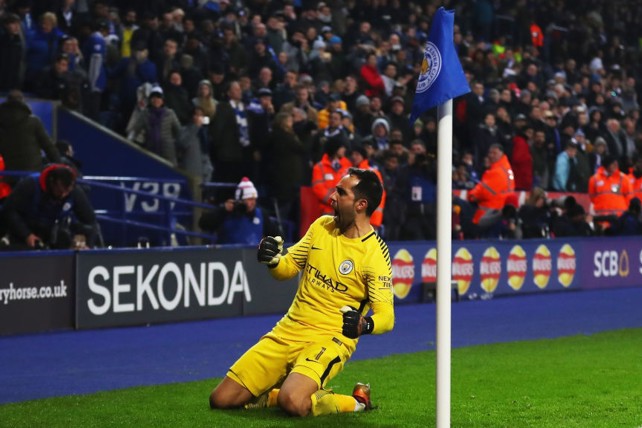 เคลาดิโอ บราโว่ ผู้สวมเป็นฮีโร่ในค่ำคืนวันนี้แก่ทัพเรือใบสีฟ้า