Picture Special
21
Gunner be good: Arsenal in mind at training...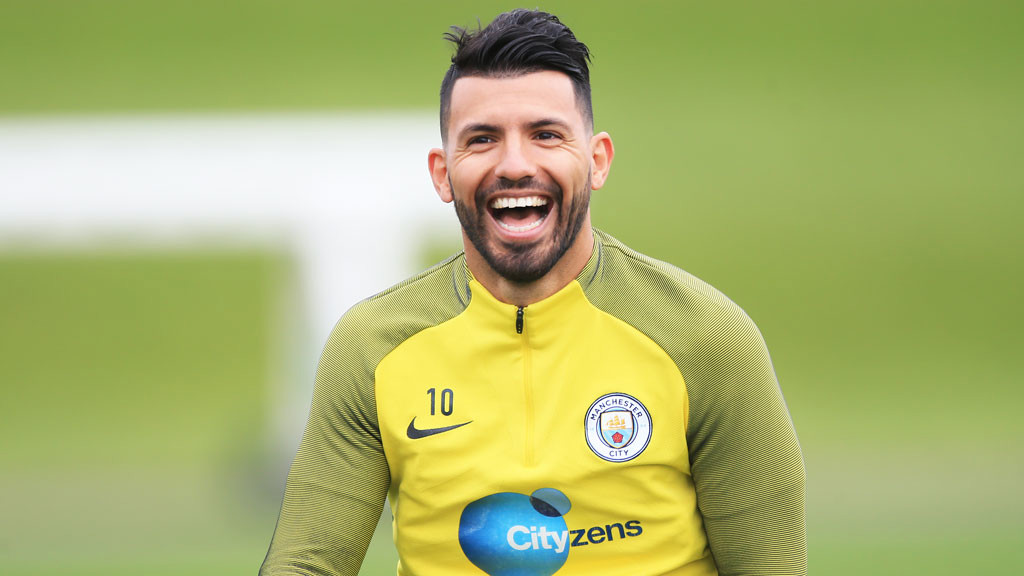 KUN FUN: Meet the nation's most prolific goal-scorer...
With the FA Cup semi-final against Arsenal just a few days away, the Manchester City squad were in relaxed mood during their Wednesday training session...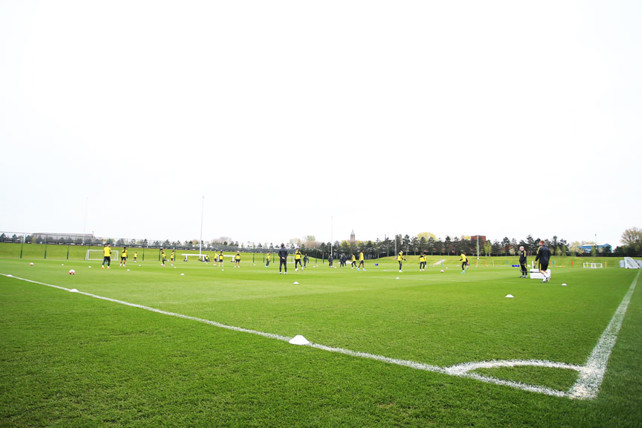 CORNERED: A different view of the training pitch
1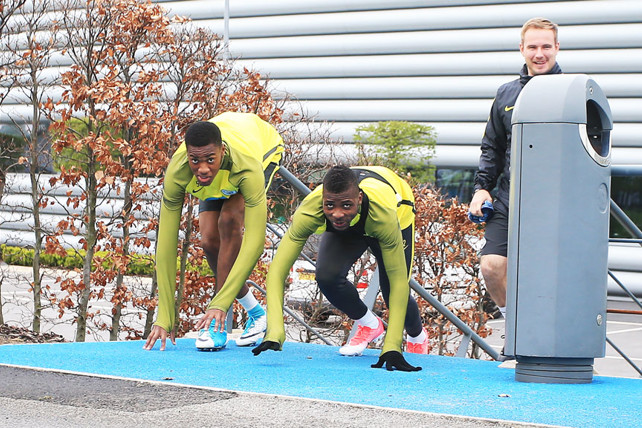 ON YOUR MARK... Tosin and Kelechi get ready for a sprint
2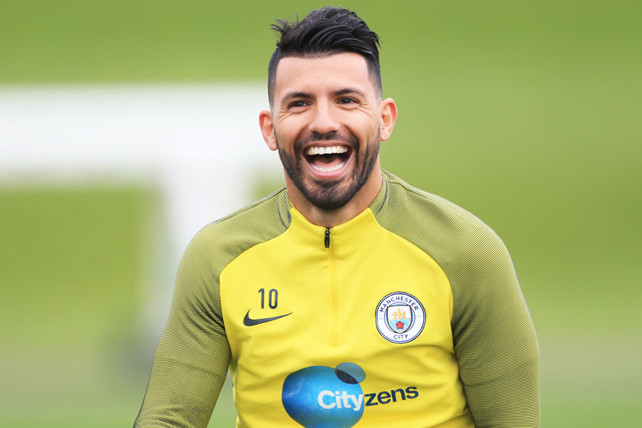 KUN FUN: Meet the nation's most prolific goal-scorer...
3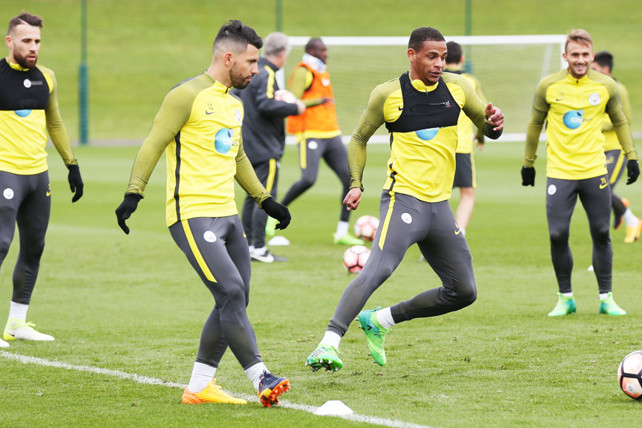 ON THE RUN: Sergio has Fernando on the chase
4
KUNG FU FIGHTING: Raheem shows off his moves
5
BUDDIES: Best pals Gael and Fabian are never far apart...
6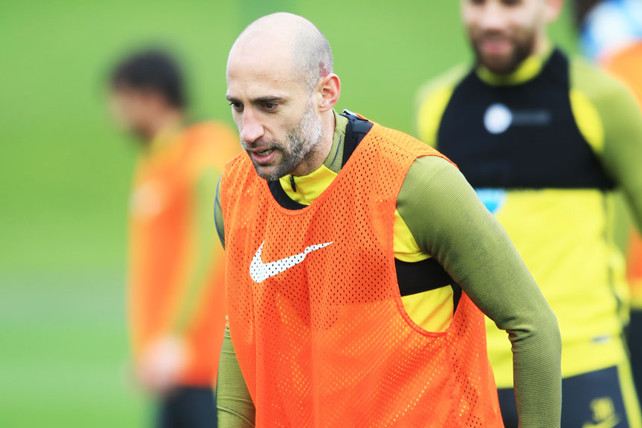 ZABA: Will he make yet another Wembley appearance for the Blues?
7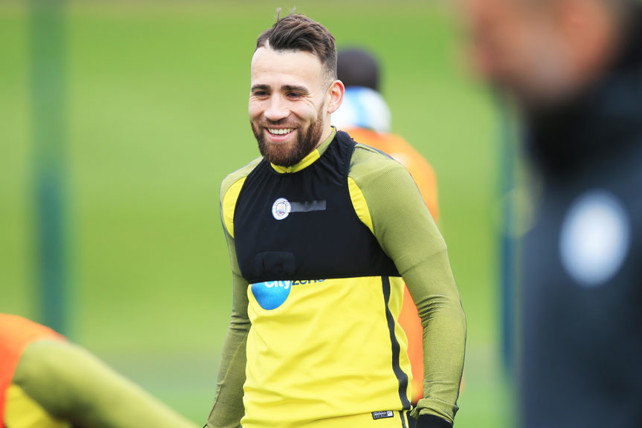 HAPPY NIC: Otamendi enjoying himself
8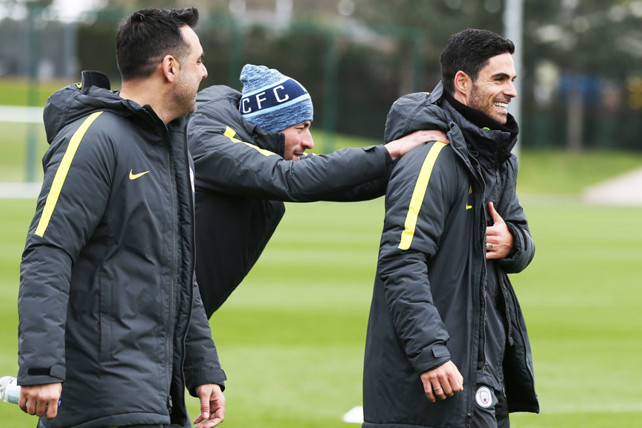 COACH FUN: All smiles on the way out to training
9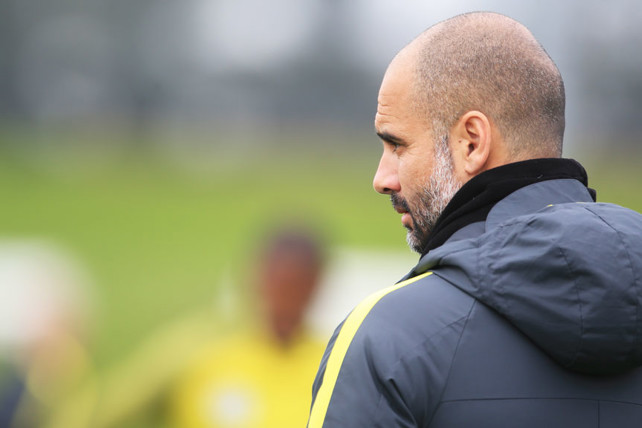 CLOSE EYE: Pep, no doubt thinking ahead for Sunday's semi...
10
SMART ALEKS: Kolarov shares a wry smile
11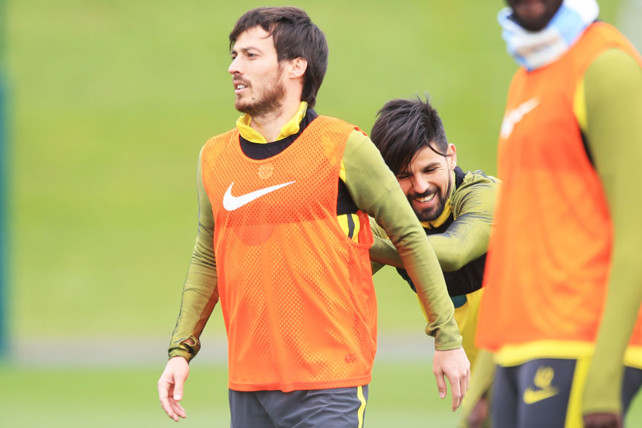 HELPING HAND: David Silva gets a friendly shove from Nolito
12
WE CAN SEE YOU! Silva, Sterling and Delph spot our snapper
13
FERNA: The grey clouds can't stop him smiling
14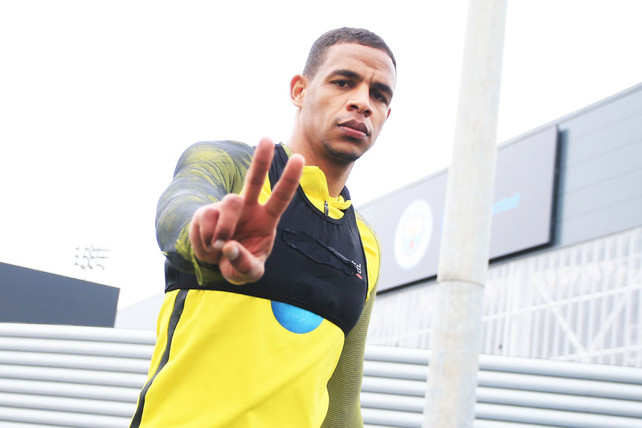 SOMETHING IN THE AIR, FERNANDO? Peace to all...
15
MISSED! Gael and Leroy look go for the ball while Delph looks on
16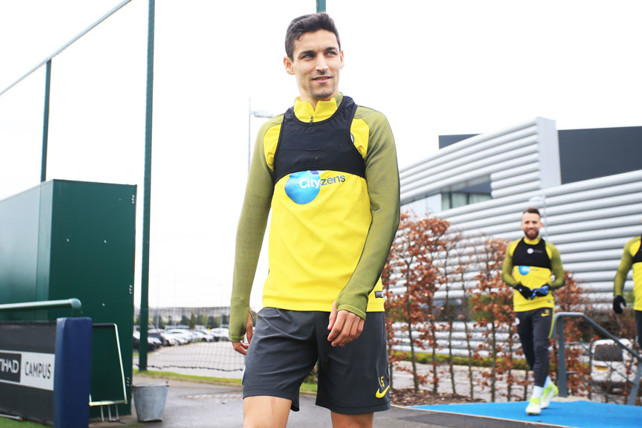 SAT NAV: Jesus has Wembley in mind...
17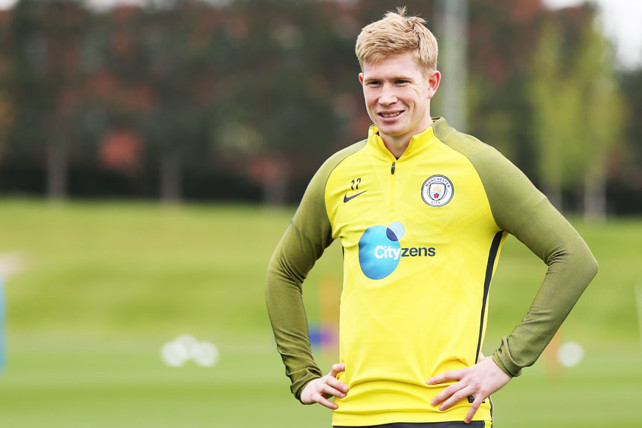 ASSIST KING: KDB takes a watching brief
18
KEEP BALL: Possession is nine tenths of the game...
19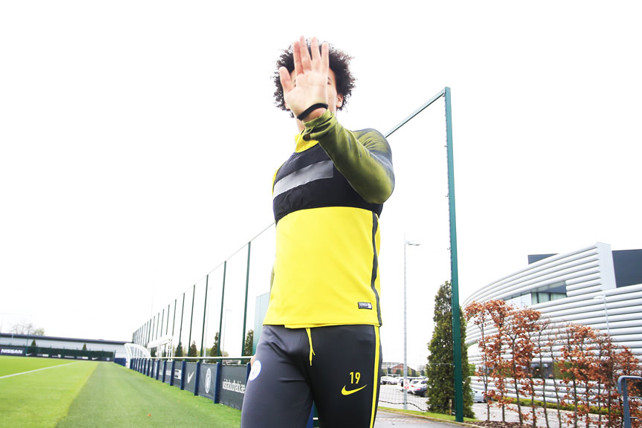 GUESS WHO? Sorry Leroy, the hair gives you away...
20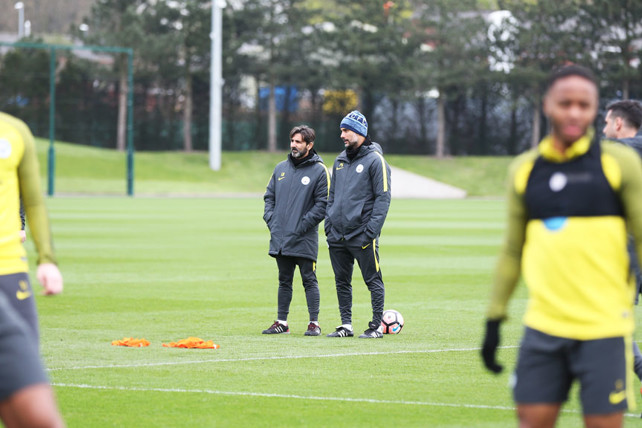 PEP WATCH: The boss looks on as the session gets underway