Picture Special
12
#cityontour: City at the Great Wall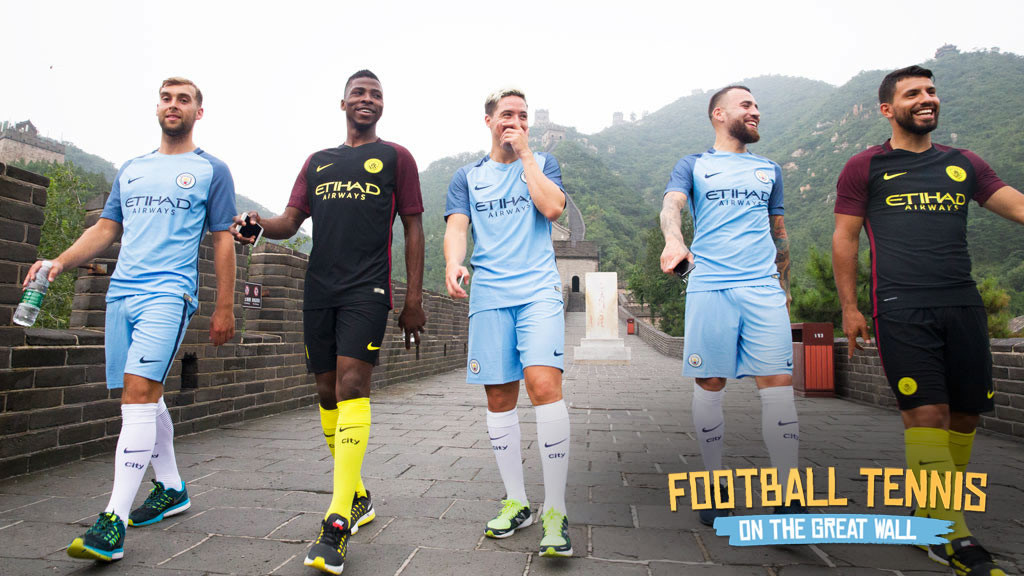 NO GIGGLING: This is serious work, lads!
City get their game on at the Great Wall of China as Sergio Aguero, Samir Nasri, Kelechi Iheanacho, Nicolas Otamendi and James Horsfield take part in a special round of football tennis for CityTV.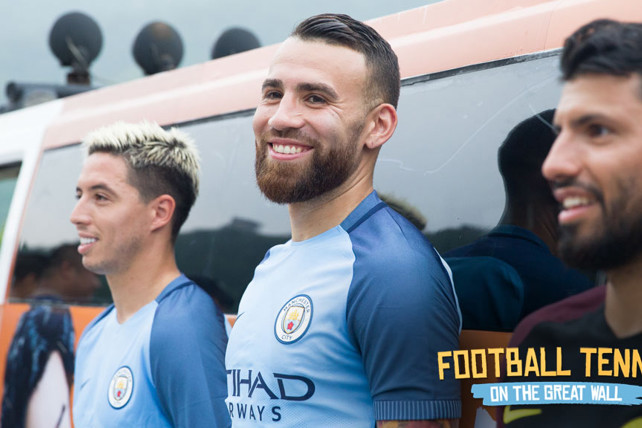 NICO AND CO: Nasri, Otamendi and Aguero
1
CATCHING A BUS: Our five stars and their brightly coloured wheels
2
MEAN BUSINESS: Kelechi and Nico looking tough
3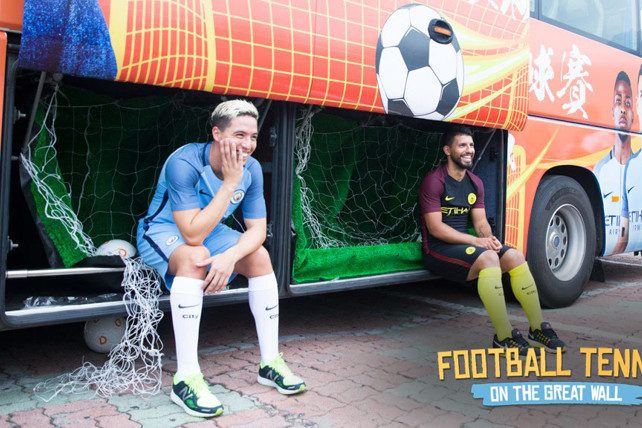 LUGGAGE HOLD: Samir and Sergio waiting for their go
4
I KNOW KUNG FU: You wouldn't mess with our boys
5
SERGIO AND SUN: Striker enjoys a laugh with our former Chinese star
6
#cityontour: Making of The Great Wall Head Tennis video
8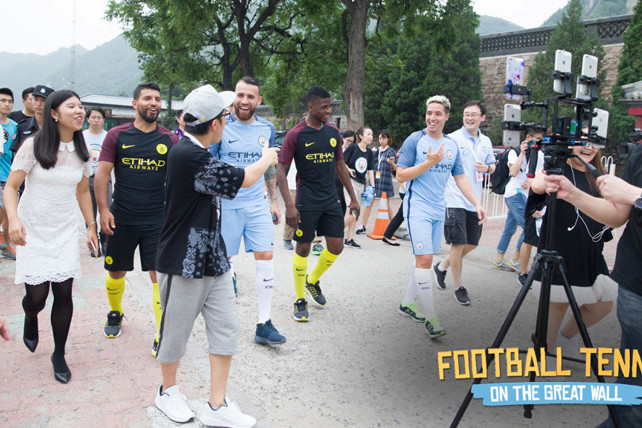 LIGHTS, CAMERA! Chatting with our Chinese presenter
9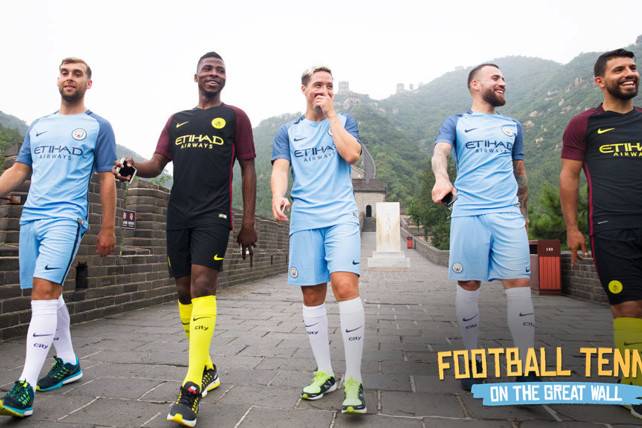 NO GIGGLING: This is serious work, lads!
10
TEAM SHOT: Our five heroes
11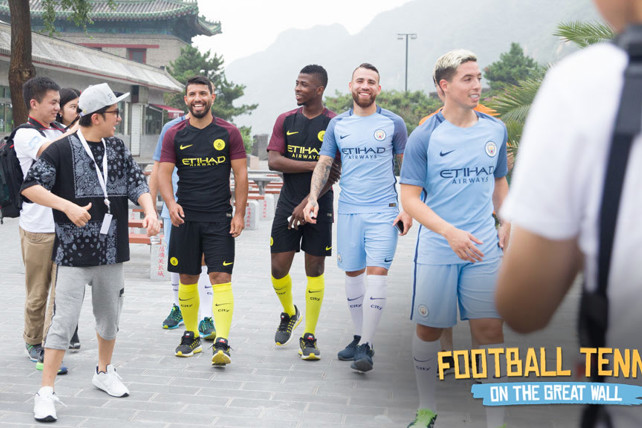 THAT WAS FUN: You won't want to miss this video!