Picture Special
10
BluePrint Exclusive Gallery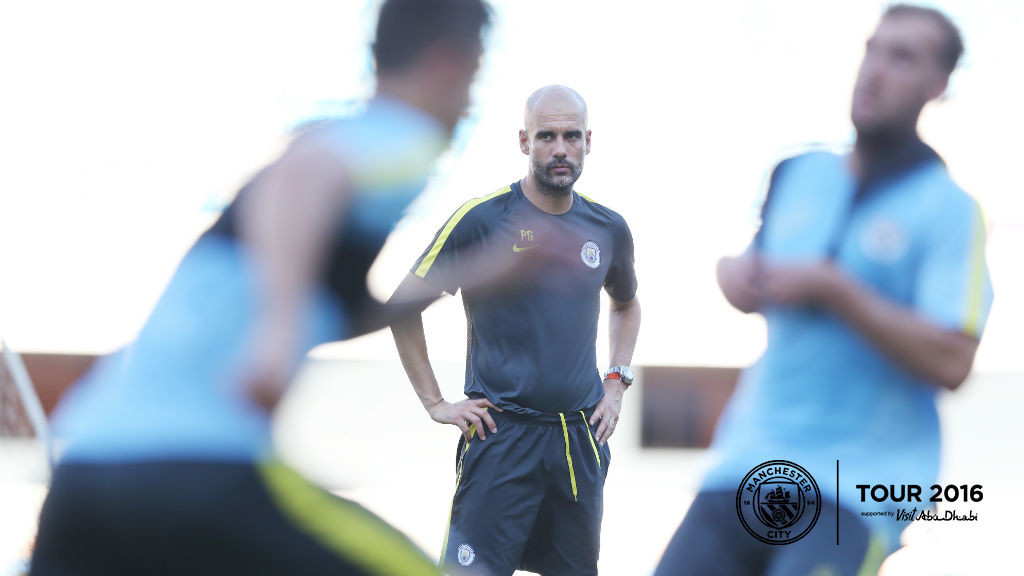 EL SENOR: Pep keeps watch over the youngsters in Shenzhen.
Pep takes it up a notch in the Shenzhen sun...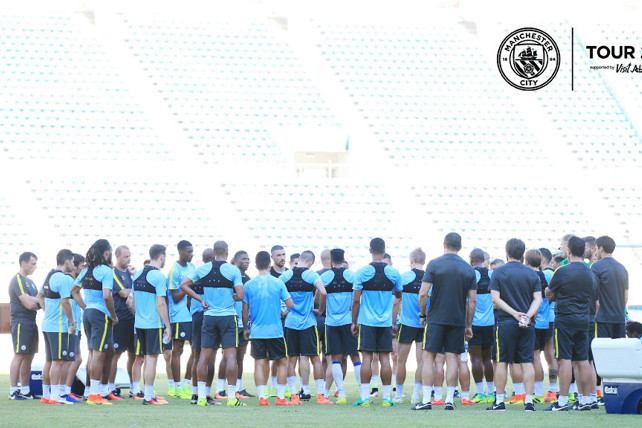 CLASS IN SESSION: Pep tells the full squad what he expects from them.
1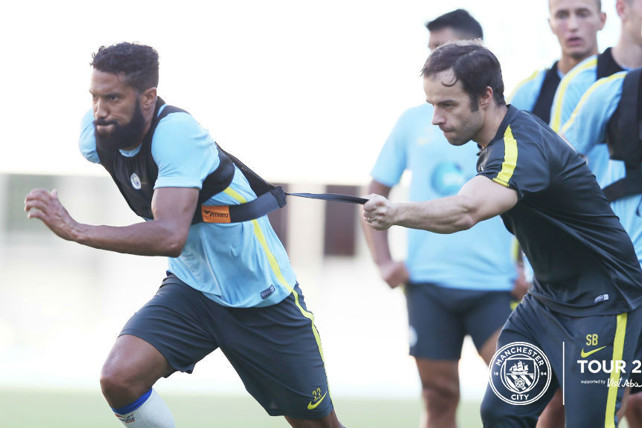 AGAINST THE TIDE: Gael Clichy performs an exercise that has become something of a pre-season classic.
2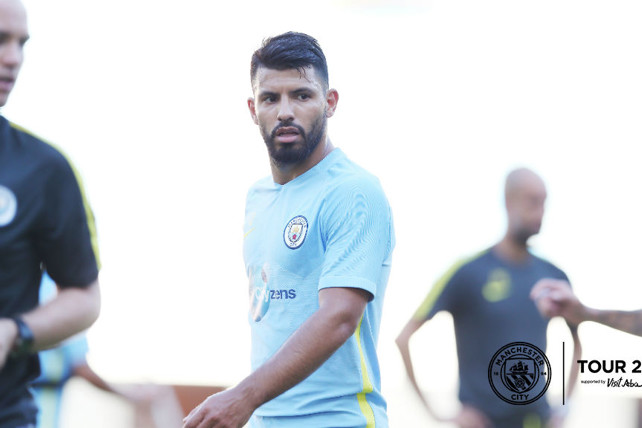 DEADLY: Kun has that keen look in his eye...
3
ALL-SEEING EYE: Mikel Arteta watches over as the squad go through their paces.
4
BALL PLAYER: Denayer looks to bring the ball out from defence during a small-sided game.
5
NASRI: The French midfielder shows off the pre-season look...
6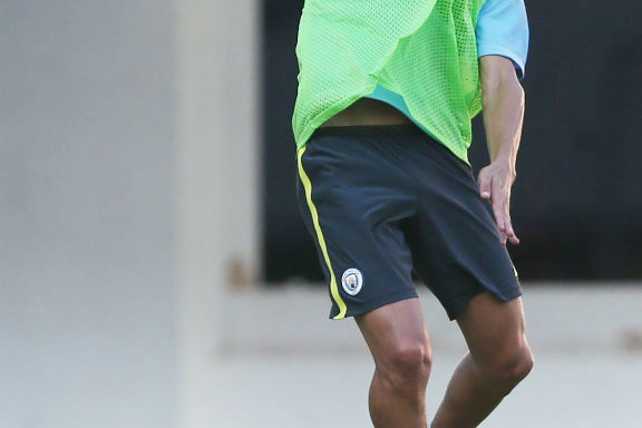 HOW HIGH: Navas springs into action...
7
KEEP 'EM COMING: Joe Hart sets himself for yet another effort on goal.
8
TAKING CHARGE: Pep signals what he wants from his team.
9
GATHER ROUND: More words from Pep to end the session.